---
Plan Availability: ✓ Soho | ✓ Pro | ✓ Plus | ✓ Enterprise | ✓ Flex |
Locate: Inventory > Products > Import
Prerequisites:
Admin permission to manage Inventory.
Your account must have access to products (Inventory > Products), which is a key feature of our newest version of Checkfront.
New to Checkfront - Products ✨

Products (Inventory > Products) is the successor feature to (Inventory > Items) and is available in our newest version of Checkfront.

Not yet on our newest version and interested in upgrading? Please contact our Technical Support team for more information.

Discover more product-related help articles here: Products (New).
In this article, we provide a brief overview of importing products, including how to prepare your products for import.
Please read the full series of articles, accessed at the side and bottom of this page, to learn more about the full capabilities of the product import feature.
---
If you have a large volume of inventory products, but don't have the time to enter them into your system one by one, then you can instead import a CSV file directly into your Checkfront account.
This is a spreadsheet similar to those you may have used for accounting purposes. For example, you can create a CSV file using Microsoft Excel on a PC, or Numbers if you are on a Mac.
---
Preparing your data for import is easy. You don't need to worry about your information importing into the wrong database fields, as there is a built-in mapping feature which we look at in the next article.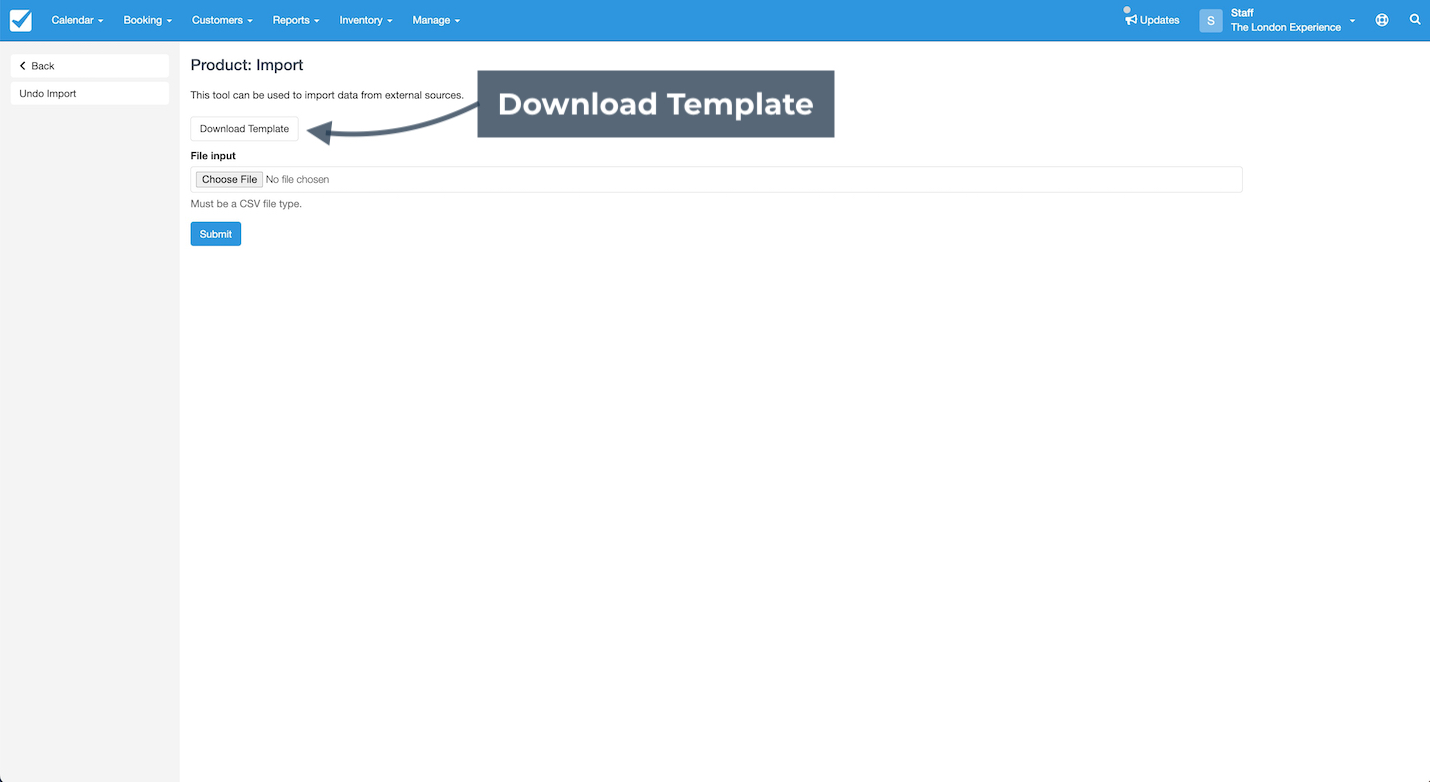 It's recommended to download the template we offer to make this process as simple as possible!
Find the template in the Product Import area (Inventory > Products > Import) and click on Download Template.
Save the CSV file to your device, open it, and fill out the provided columns with your product details.
If setting up your spreadsheet manually, then create a column in your spreadsheet for each field of data that needs to be entered in the Checkfront database. Label these columns, for example, Product Name, SKU, and Product Price.
You can label the columns however you wish, just make sure it's clear to you what each column of data contains, as you need to know this during the mapping process.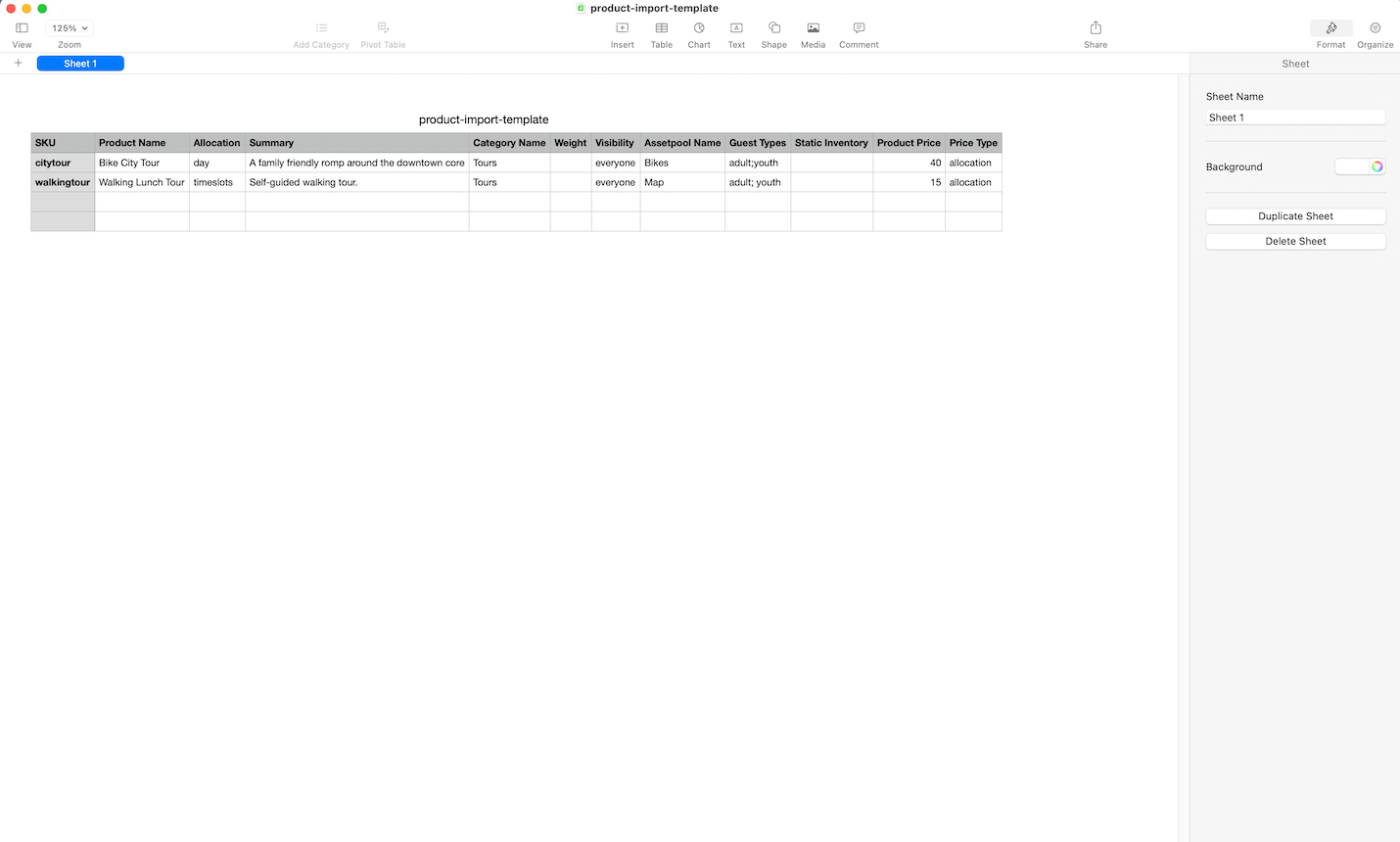 Here's an example of what your final manual or template spreadsheet might look like when ready for import.
In the next article, we look at how to upload and map your products for importing.
---
Mapping your product data for import >
---