---
Learn how to restore a product backup after importing. 
---
Which plans include this feature?
Legacy:  Soho, Pro, Plus, Enterprise, Flex
New:  Starter, Growth (Subscription), Growth (Per Booking), Managed
→ Learn more about our new plans or how to change your plan.

Where can I find this feature using the top menu?
Inventory > Products > Import


What more do I need to use this feature?
Admin permission to manage Inventory.


Which Checkfront version supports this feature - classic, new or both?
Your account must have access to products (Inventory > Products), a key feature of our new version of Checkfront. This feature is not available for use with items (Inventory > Items) in our classic version. → Learn more about products. 
 
---
It is possible to undo an import should you change your mind. Undoing an import removes the selected imported products from your account.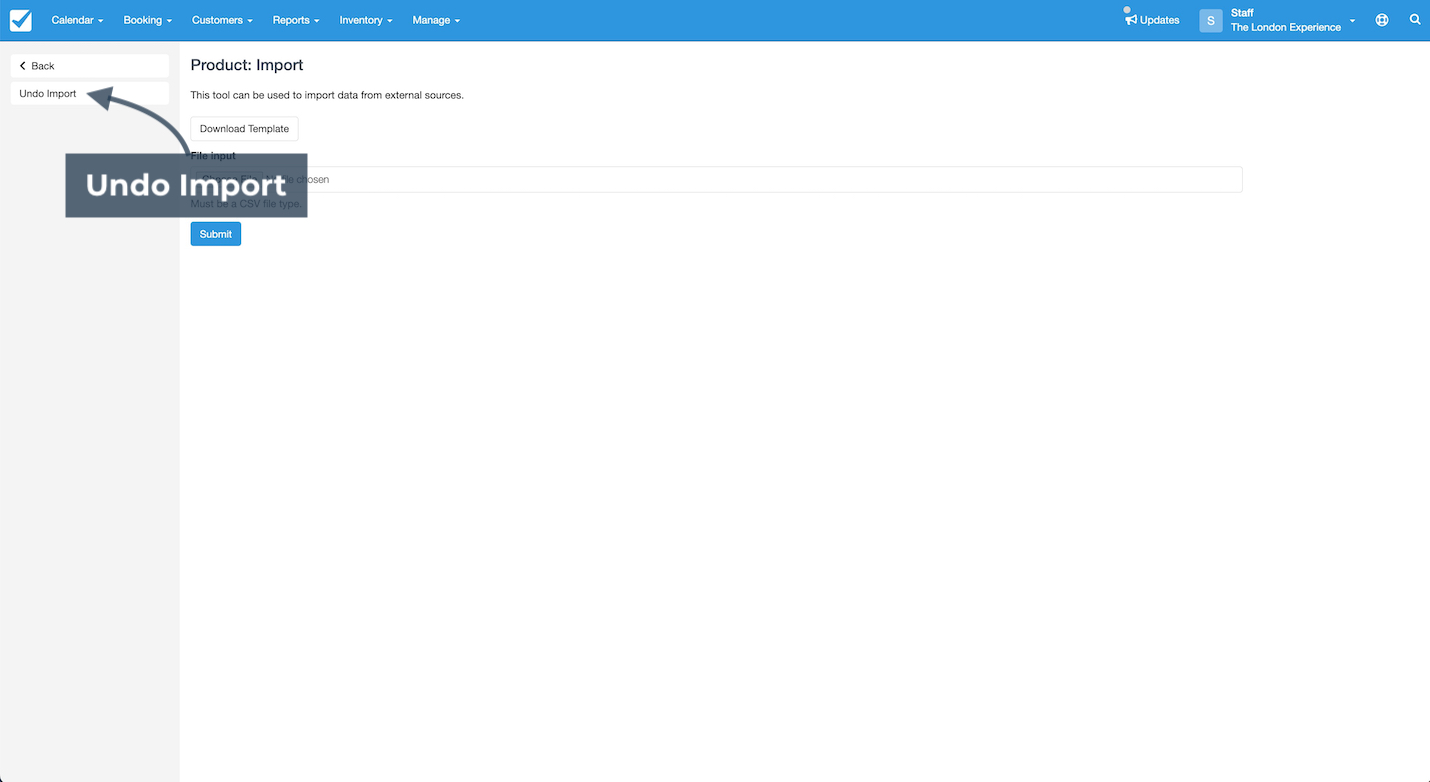 In the Product Import area (Inventory > Products > Import), select the Undo Import button from the left menu.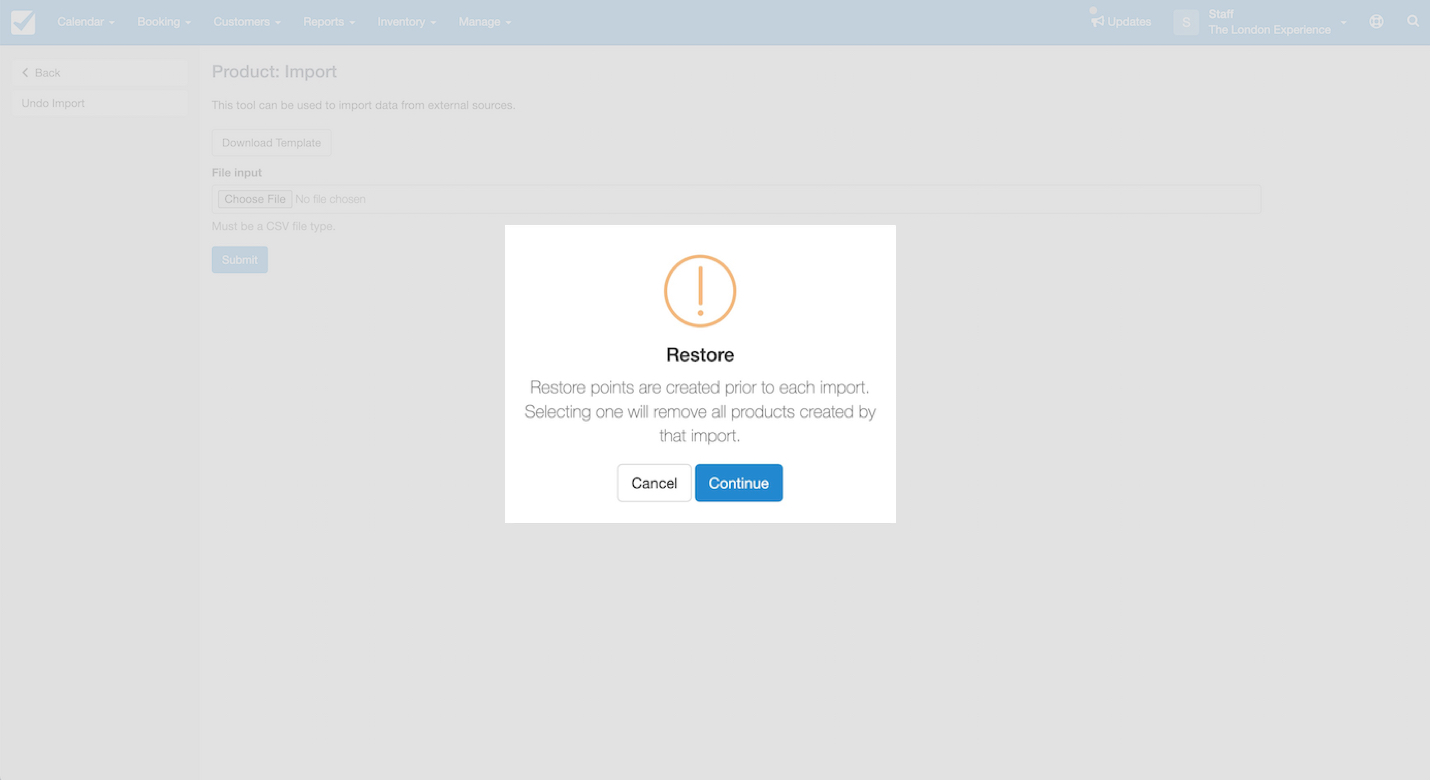 Choose Continue from the Restore popup.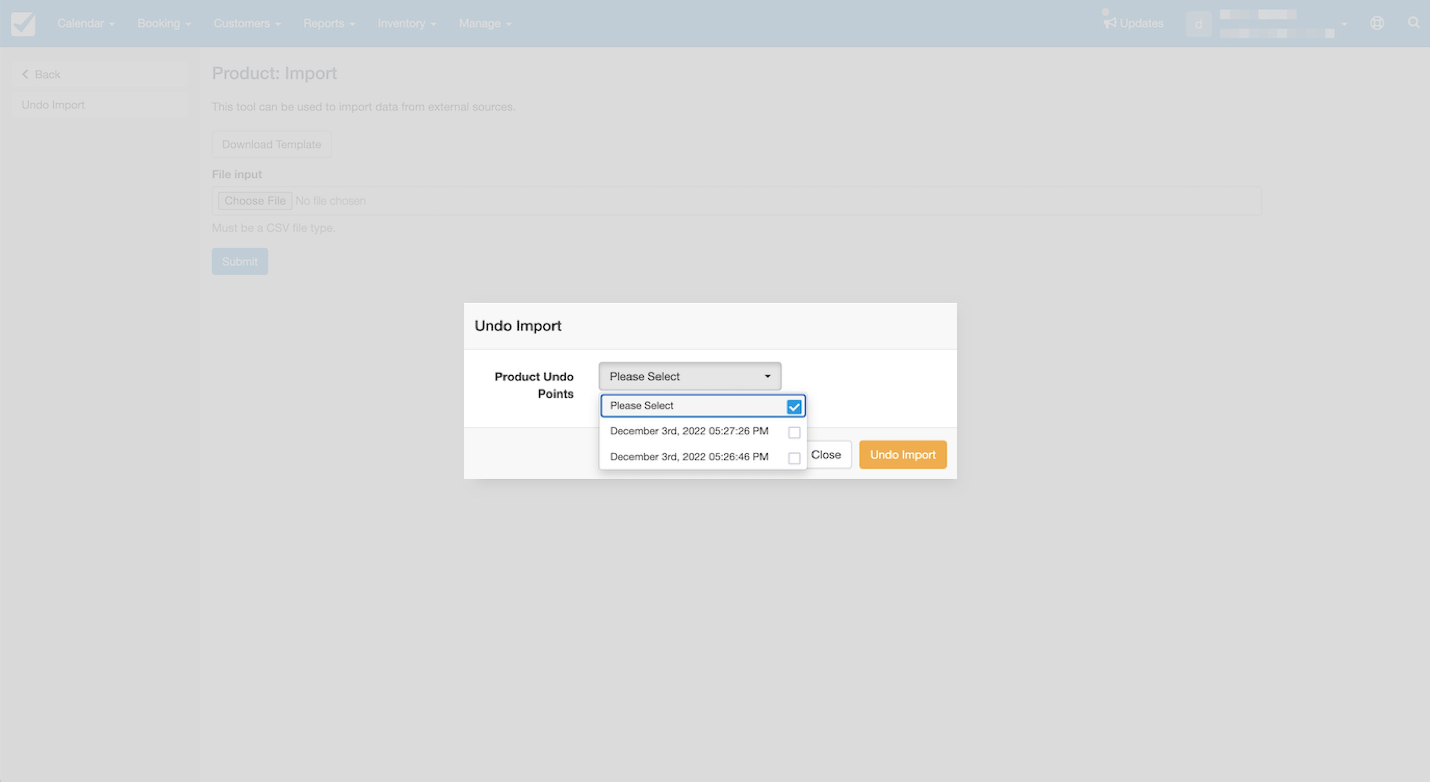 From the Undo Import window, place a checkmark next to the restore point you want from the Product Undo Points dropdown menu. Note that only one restore point can be selected at a time.
Select Undo Import. The action finishes and you are brought to the main product inventory area.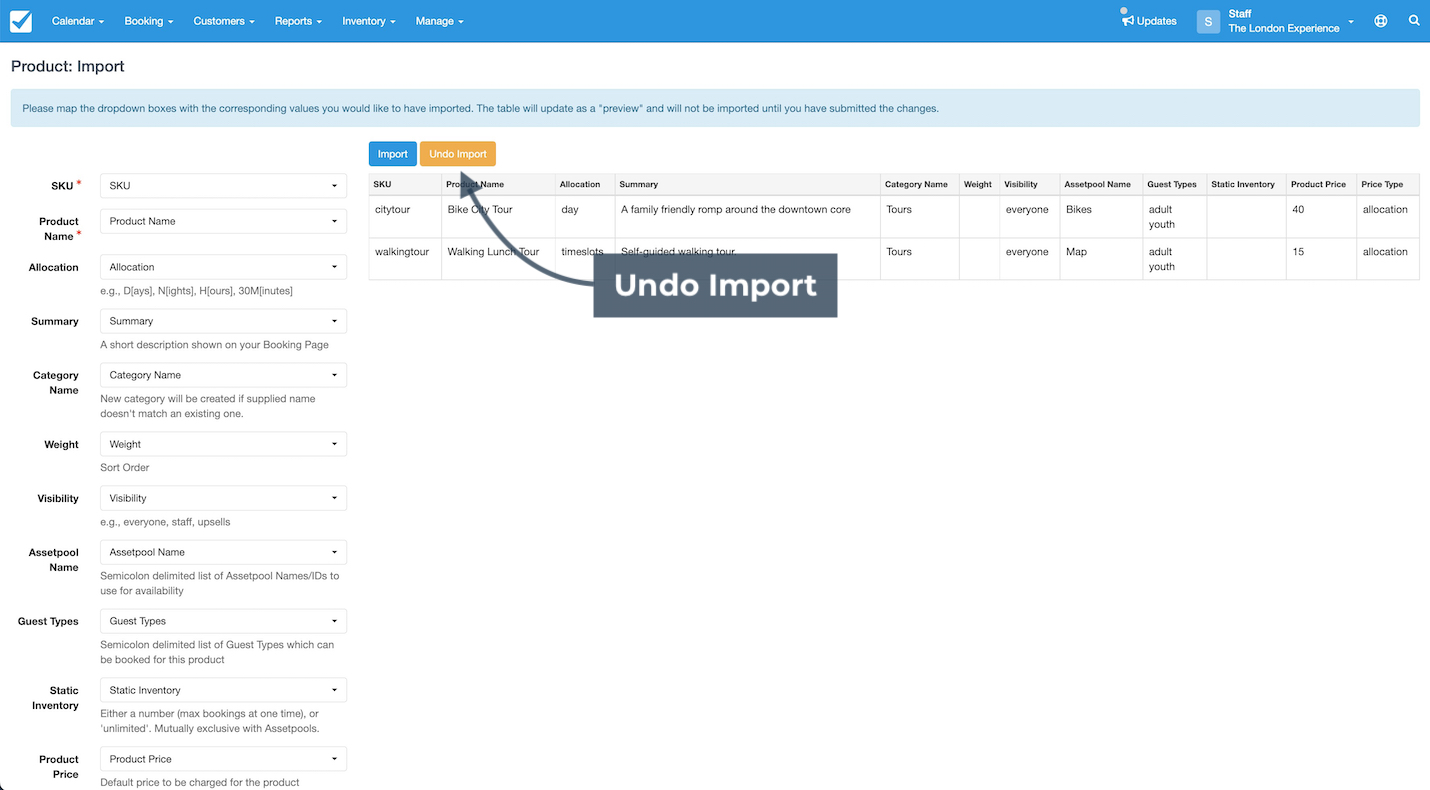 You can also start the import undo process after choosing a file to import from the Product Import and selecting the Undo Import button. The process after this point is the same as the steps provided above.
---
< Mapping your product data for import
---