---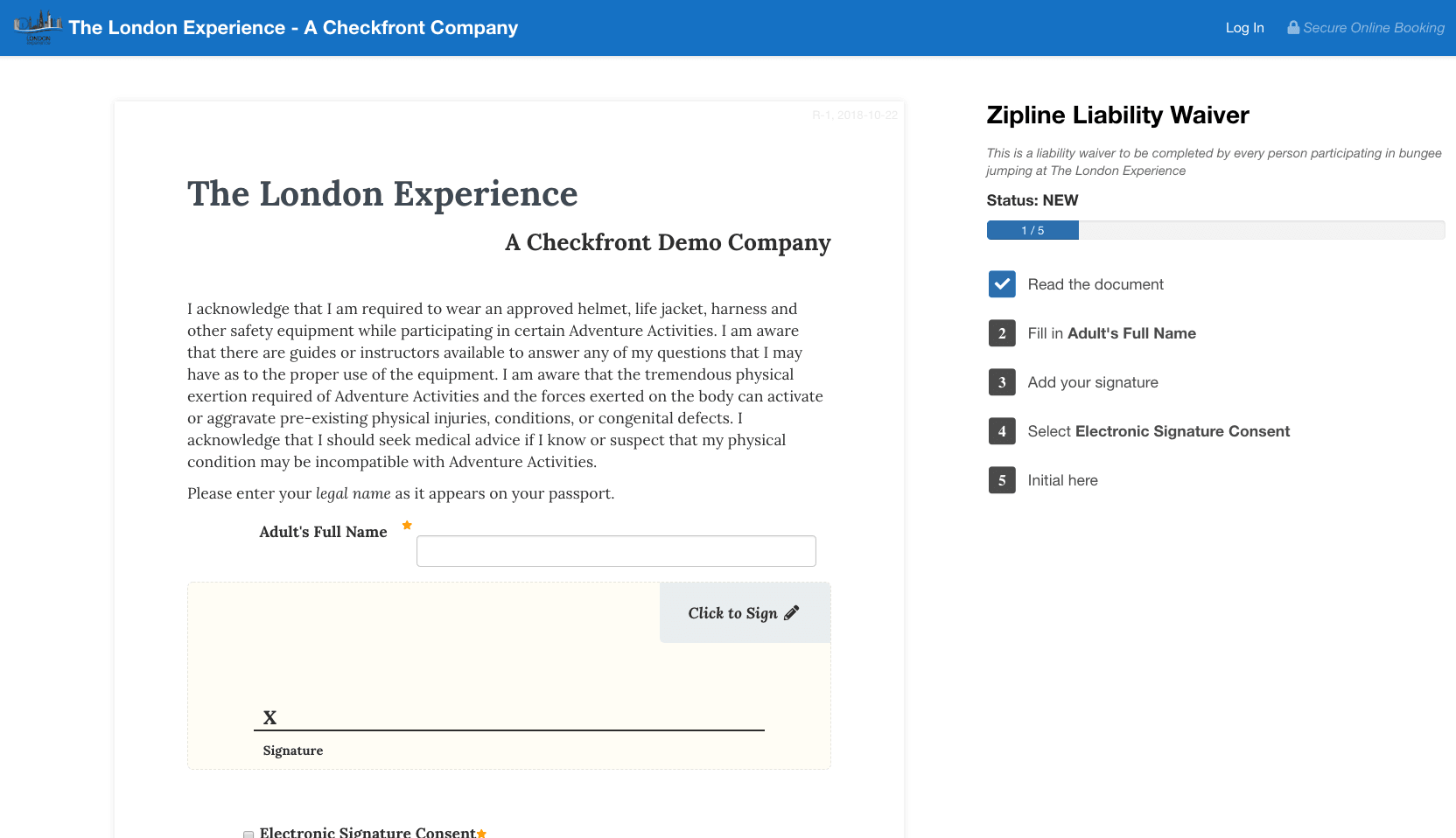 Configuring Your Waivers & Documents
Sometimes, depending on the nature of your business, it may be necessary to require your customers to sign a liability waiver or medical release before participating in an activity. Checkfront offers the ability to create such documents within your account as a free add-on to Plus & Enterprise accounts.
You can create multiple waiver documents and assign them to your items on an individual basis. You might require, for example, a damage waiver for a stay in your lodgings, but a separate release of liability for your horseback adventure tour.
Waivers & documents can be created and managed at Booking > Waivers & Documents in your Checkfront dashboard main menu.
From the documents homepage, you can search for and review your documents, create and manage your document templates, review the document activity log and manage your public document library.
---
Waivers & Documents: Document Templates >
---