---
Read this introduction to the Gift Certificates integration, with information on activating the feature in your Checkfront account.


To learn more about the functionality of Gift Certificates, please read the entire series of articles accessed at the side and bottom of this page.

Setting up Gift Certificates
Offering and purchasing gift certificates
Issuing complimentary gift certificates
Paying or cancelling bookings with gift certificates
Other
| | |
| --- | --- |
| | Check out some of our step-by-step answers to Frequently Asked Questions: |
---
Which plans include this feature?
Legacy:  Pro, Plus, Enterprise, Flex
New:  Growth, Managed  |  Learn more about our new plans or how to change your plan.
*Gift Certificates are not available with the Starter plan.

Where can I find this feature using the top menu?
Manage > Integrations > Popular > Gift Certificates


What prerequisites are there?
Which Checkfront version supports this feature - classic, new, or both?
New to Checkfront - Products ✨

With our newest version of Checkfront, we have added Products (Inventory > Products) as the successor to items (Inventory > Items).

Are you interested in migrating to our newest version? Please reach out to our Technical Support team for more information.
---
With the Gift Certificates integration, you can offer your Customers redeemable gift certificates that can be applied towards the value of a future booking with your business. These gift certificates are fully customizable, allowing you to set the value - a fixed or custom amount - and determine the validity period. You can even offer a gift certificate at a discount, to be applied to future bookings at full value.
Moreover, a gift certificate can be used until the balance is used up. So, if a Customer has a $100 gift certificate, but their booking is only $50, they still have $50 left to spend later.
There are two ways a gift certificate can be generated in Checkfront. You can either issue a complimentary gift certificate through the Staff-side of Checkfront and email it directly to the Customer or create a gift certificate that the Customer can purchase through your Customer Booking Page. Both methods result in a gift certificate that the recipient can apply to a later purchase.
First things first, we need to activate Gift Certificates within your account! Please take a look at the instructions below. 
---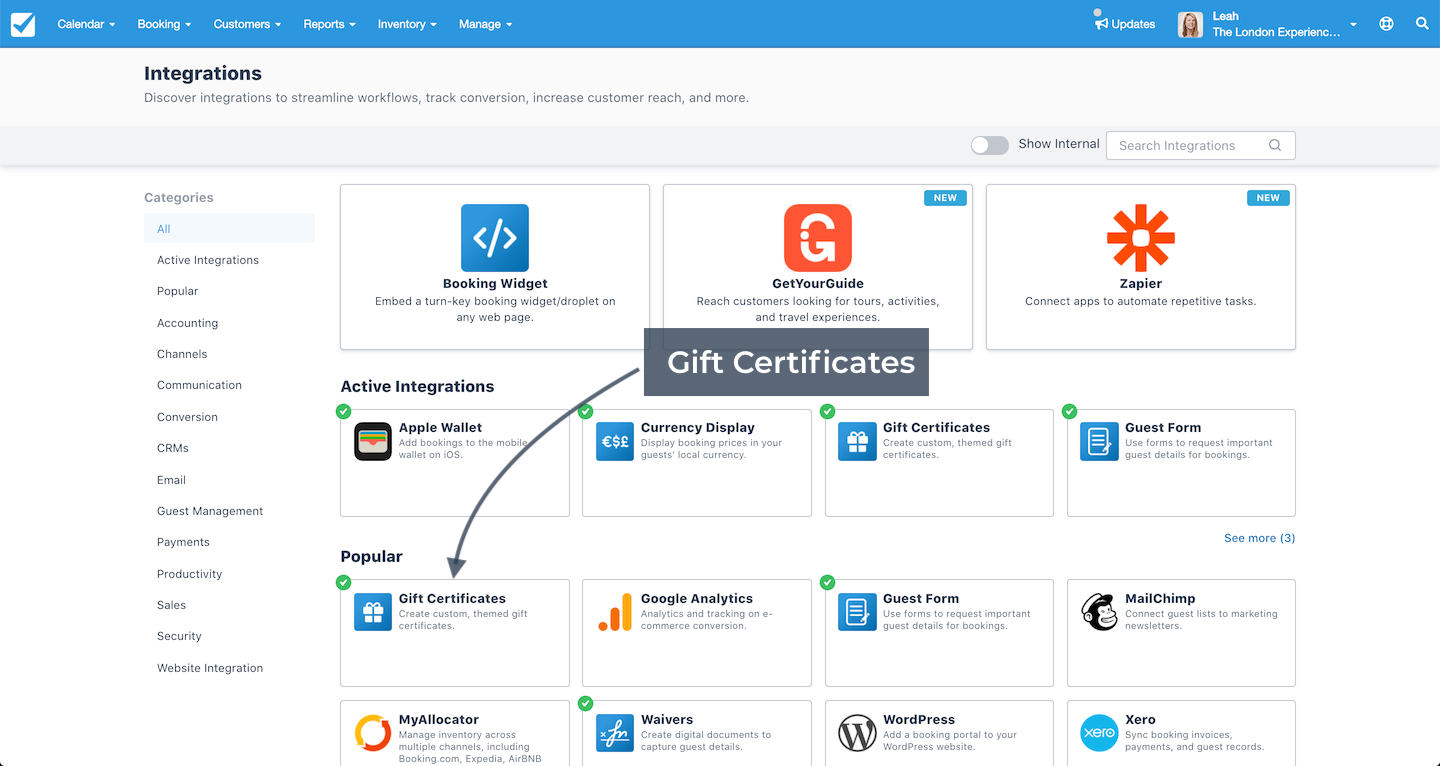 To use the Gift Certificates feature, you must first activate the integration within your account. To do this, navigate to the Integrations (Manage > Integrations > Popular) option in your main navigation bar.
Locate and click on the Gift Certificates tile to open Add-on Setup.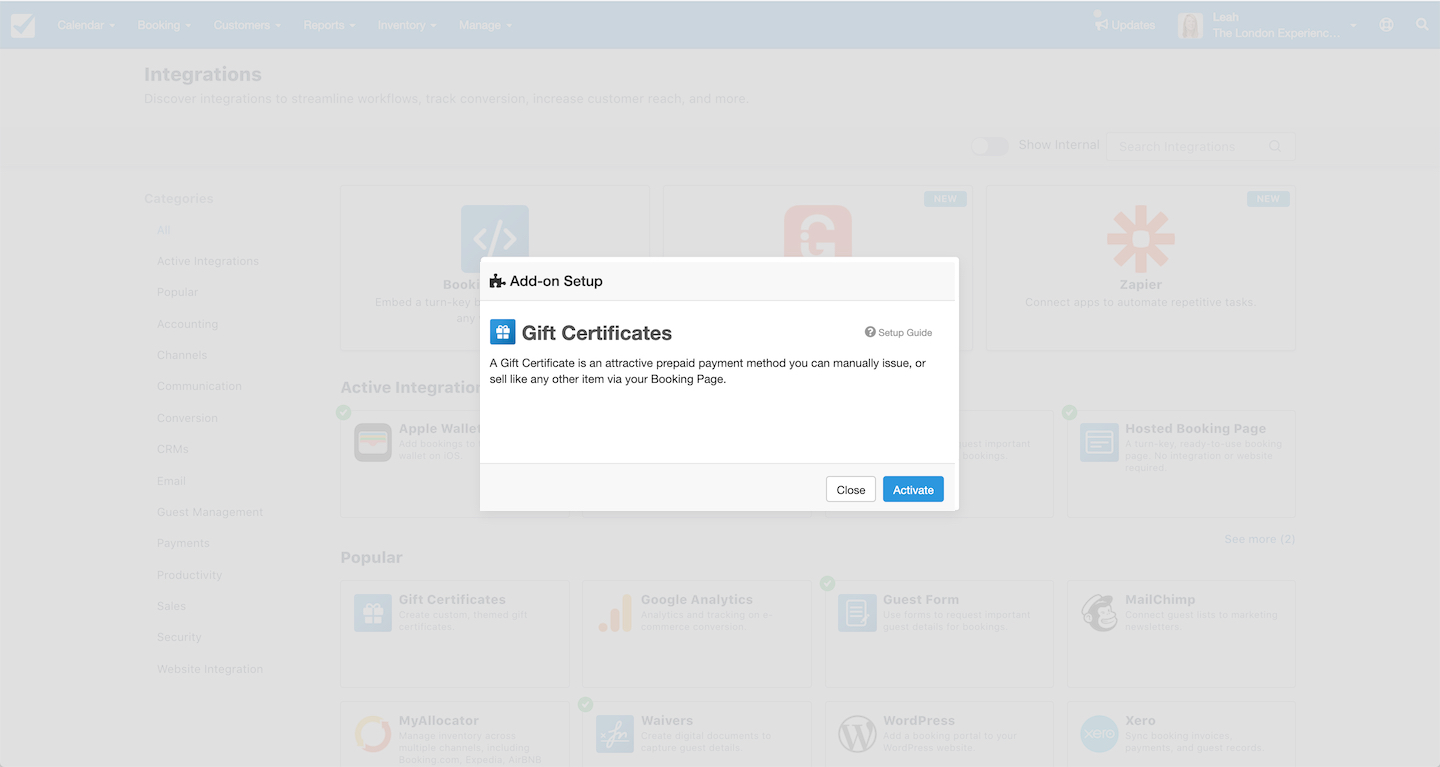 From the Add-on Setup modal, click the Activate button to complete activation.
To learn more about sending complimentary Staff-issued gift certificates by email, please jump to the article - Issuing gift certificates Staff-side by email.
You can continue to the next article in this series to learn more about creating gift certificates for purchase.
---
Creating gift certificates for purchase >
---