---
Plan Availability: ✓ Soho | ✓ Pro | ✓ Plus | ✓ Enterprise | ✓ Flex |
Locate: Manage > Integrations > Accounting > Xero
Prerequisites:
Admin permissions to Manage your account and Integrations.
Your account must have access to items (Inventory > Items), which is a key feature of our classic version of

Checkfront.
This integration is not yet supported with products (Inventory > Products), which is a key feature of our newest version of

Checkfront.
New to Checkfront - Products ✨

Products (Inventory > Products) is the successor feature to (Inventory > Items) and is available in our newest version of Checkfront.

Not yet on our newest version and interested in upgrading? Please contact our Technical Support team for more information.

Discover more product-related help articles here: Products (New).
This article is an introduction to the Xero integration, with information on what features the integration provides.
Please read the full series of articles, accessed at the side and bottom of this page, to learn more about the full capabilities of the Xero integration.
---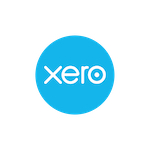 Xero is an online accounting solution for businesses that tracks invoicing/billing, accounts payable, bank reconciliation, and bookkeeping which allows you to streamline expenses, reconcile payments, and manage cash flow.
---
Our integration with Xero automatically syncs your invoices and payments and gives your Bookkeeper and Accountant access to your records wherever you are!
The Xero integration automatically adds invoices, payments, and Customers to your Xero account. When a new booking is created, Checkfront creates an invoice and contact in Xero with the information supplied at the time of booking. When a payment is applied in Checkfront, a payment is applied to the invoice in Xero.
If a booking is amended or a refund is applied, then the invoice is updated in Xero. This means all of your transactions and outstanding accounts payable are synced in both Checkfront and Xero.
| | |
| --- | --- |
| | Edits to bookings do not sync to Xero once payment, partial or full, has been made. |
Australian-based Accounts

As of September 30, 2020, all Staff and Partner user accounts with access to your Checkfront account must have Two-factor authentication (2FA) enabled, in order to utilize the Xero Online Accounting integration.

This is to satisfy the Australian Business Software Industry Association (ABSIA) rule that requires third-party integration developers with connections to Australian business customers to implement a set of security protocols as outlined in the Security Standard for Add-on Marketplaces (SSAM).

Instructions for enabling 2FA can be found here.

If you have additional questions about this change, then please reach out to our Support Team.
---
Setting up Xero Online Accounting >
---