---
Read this introduction to the Google Ads integration, with information on the two setup experiences available.
To learn more about the functionality of the Google Ads integration, please read the entire series of articles accessed at the side and bottom of this page.
---
Which plans include this feature?
Legacy:  Soho, Pro, Plus, Enterprise, Flex
New:  Starter, Growth (Subscription), Growth (Per Booking), Managed
→ Learn more about our new plans or how to change your plan.

Where can I find this feature using the top menu?
Manage > Integrations > Conversion > Google Adwords


What more do I need to use this feature?
Google account with Google Ads. (Disable your ad blocker to view Google Ads pages.)
Admin permissions to manage your account.
Which Checkfront version supports this feature - classic, new or both?
This feature is available in both our classic version using items (Inventory > Items) and our newest version using products (Inventory > Products).  → Learn more about products
---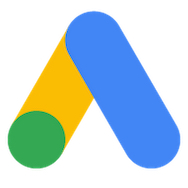 Google Ads (formerly Google AdWords and Google AdWords Express) is an online advertising solution that businesses use to promote their products and services on Google Search, YouTube, and other sites across the web. Google Ads also allows advertisers to choose specific goals for their ads, like driving phone calls or website visits. With a Google Ads account, advertisers can customise their budgets and targeting, and start or stop their ads at any time. ~ Google Ads
If you market your business via Pay Per Click (PPC) advertising with Google Ads, you no doubt want to start tracking your Checkfront booking conversions. Obtaining this return on investment (ROI) data for your online campaigns is the most critical factor in evaluating the effectiveness of your online marketing initiatives.
Our Google Ads integration adds the Google Ads tag to the booking page to track whether a Customer has come from a Google Ads source. Assuming adblockers and other privacy extensions aren't enabled, the integration tracks the conversion, ad source, booking ID, language, and conversion amount.
There are plenty of resources available online to assist you with Google Ads. We highly recommend you consult a qualified Google Ads expert and/or do plenty of research before diving into pay-per-click advertising.
A finely tuned campaign can immediately and positively impact your revenue; however, a poorly tuned and monitored campaign can be disastrous and costly.
Find more help online with Google Ads Resouces.

Do these links not open for you? You need to disable your ad blocker to view Google Ads pages.
Important!

Google Analytics & Google Ads plugins DO NOT WORK when using a Custom Receipt URL as the URL to your website does not contain the integrated Google Analytics code of the Checkfront integration.

To resolve this issue, you need to create a custom conversion event within your Google Analytics account with keywords from your Custom URL. 
---
Which Google Ads Setup instructions should I follow?
Back to top
There are two Google Ads setup experiences possible. Depending on your account settings, you may see the original experience or the new experimental experience in Google Ads. Choose the setup guide that best matches your Google Ads experience below.
| | | |
| --- | --- | --- |
|  Which Experience? | Setup Experience | The Details |
| Original Experience | | If you see Tools & settings in your menu bar, continue with our original experience guide here: |
| New Experimental Experience | | If you see a Create button in your view, continue with our new experimental experience guide here: |
---
Frequently Asked Questions
Which booking pages track conversion in Checkfront?

Only the Receipt and Waivers/Document pages are tracked. If the Customer drops out of the booking at the Guest page, the conversion is not tracked in Google Ads.



How do I notify a remote server of a new booking or update its status?

If you wish to notify a remote server of a new booking or update its status, consider using API notifications instead of a tracking solution.
---
Setting up Google Ads (Original Experience) >
---