---
Plan Availability: ✓ Soho | ✓ Pro | ✓ Plus | ✓ Enterprise | ✓ Flex |
Locate: Reports > Booking Index > Booking Details
Prerequisites:
Booking Details are available to those using items (Inventory > Items), a feature of our classic version of Checkfront.
Interested in using the Booking Details with products (Inventory > Products)? Your account must be a member of our

Early Access Program.
---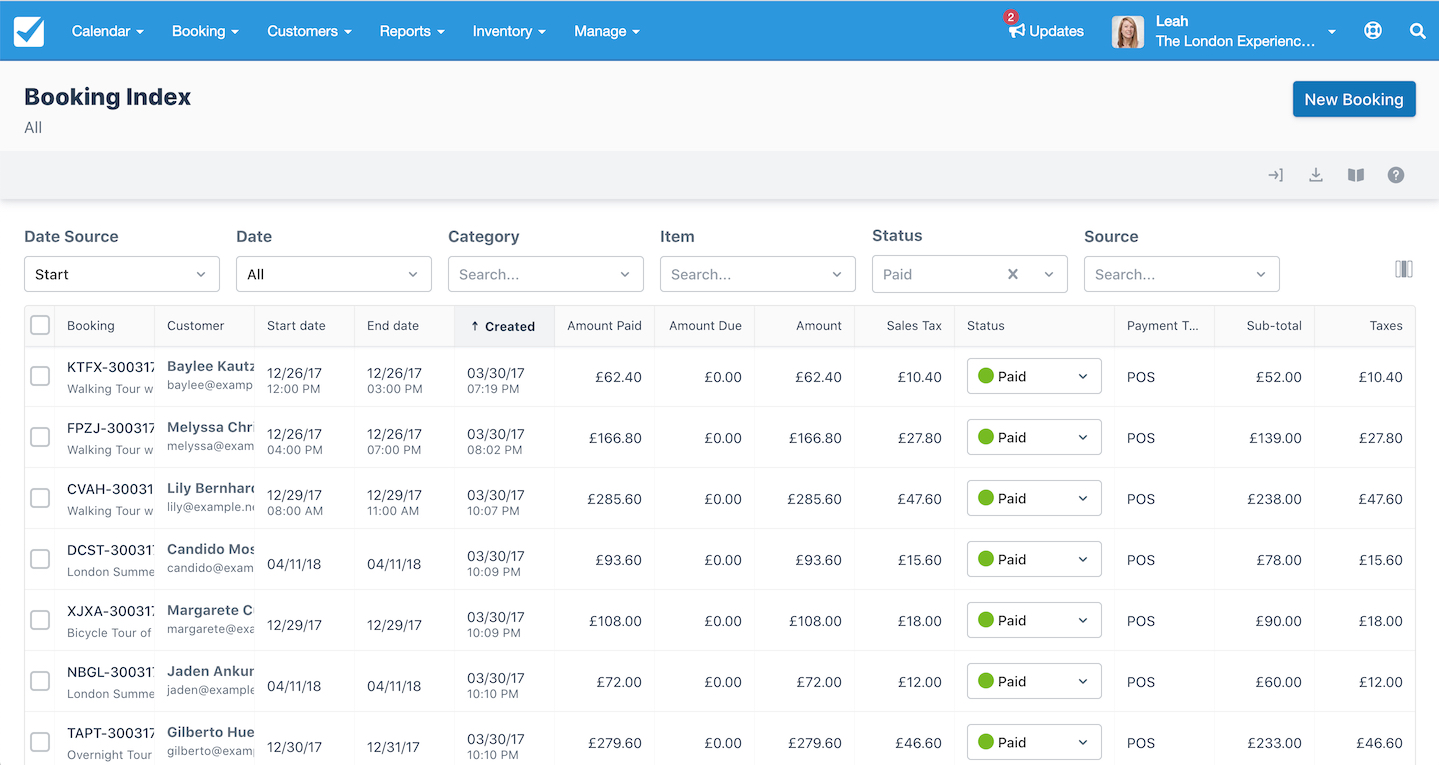 Usually, once a booking is created in your system, it's something you want to have easy access to, right? After all, it contains all the information about your Customer, what they've booked, how many, when... the list goes on.
That's why we have made it easy for you to quickly access your booking details. The information on a booking can be viewed by clicking on an active invoice ID link anywhere in the system.
A good example of this is the screen found in the Booking Index report (Reports > Booking Index), as shown in the image above.
Simply select an invoice by clicking on the booking ID. Once an invoice has been selected, it appears on the screen ready for viewing and editing.
---
Booking Details: Invoice View >
---