---
Prerequisites:
Booking Statuses are available to those using items (Inventory > Items), a feature of our classic version of Checkfront.
Interested in using Booking Statuses with products (Inventory > Products)? Your account must be a member of our

Early Access Program. Please reach out to

Checkfront Technical Support

to learn more.
---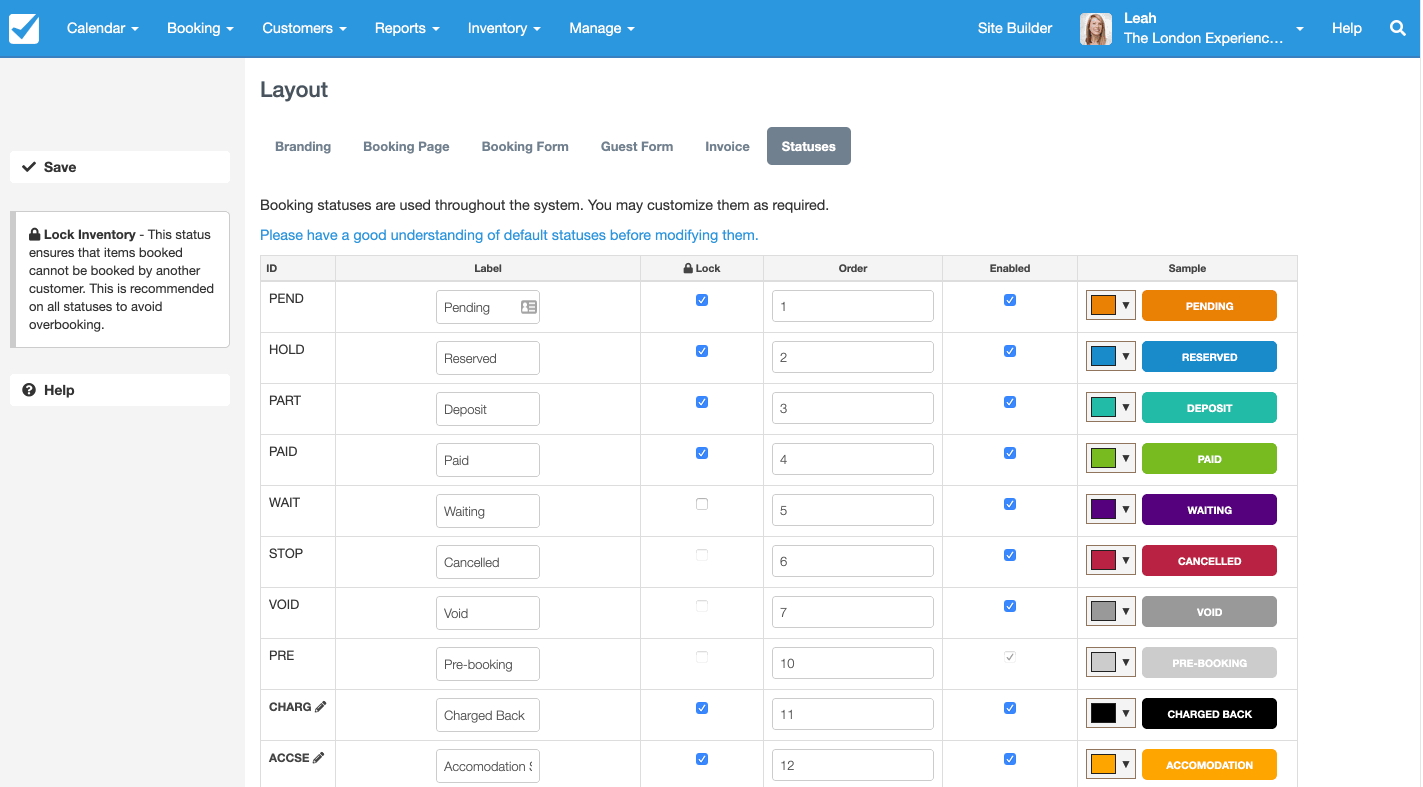 Checkfront bookings can have one of several statuses associated with them. Depending on your system and payment configuration, not all system statuses will be used. You also have the ability to create additional custom statuses as required.
If you have payment processing enabled in your account, depending on your e-commerce settings, bookings made on your website will automatically be set to Paid or Deposit.
If payment processing is not active, or a booking is made through the Checkfront dashboard by a staff member, the invoice status will be set to whatever default you have chosen on the system setup page.
---
Booking Status: Status Types >
---