---
The Branding page allows you to customize your layout to more closely match that of your business and website. From here you can add a logo to your header and change the colour to better suit your needs. Any changes here will be visible on the Customer Booking Page (Customers > Booking), but only the Detail Page. The Hero Page will not reflect any changes made here.
To update your company branding, navigate to Manage > Layout > Branding in your main navigation menu.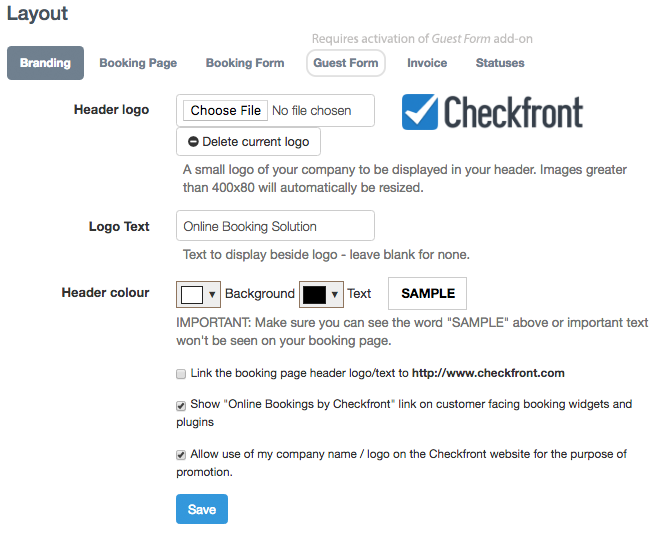 Make sure the Branding tab is active, as shown in the screenshot above. You'll notice in our example a tab labeled Guest Form. This will only be present if you have the Guest Form integration activated.
---
---