---
The Booking Page layout can be customized to best suit your business needs. To make these customizations visit Manage > Layout > Booking Page in your Checkfront dashboard. Any changes made here will be automatically updated on your hosted booking page or embedded website booking portals.
Detail Booking Page:

This particular document relates to the HERO BOOKING PAGE option. For the Detail Booking Page, please click here.
So let's have a look at the different options available to you when choosing the layout of your hero booking page.
Your booking portal can be displayed in one of two ways. You may choose from either the
Detail Page
or the Hero Page.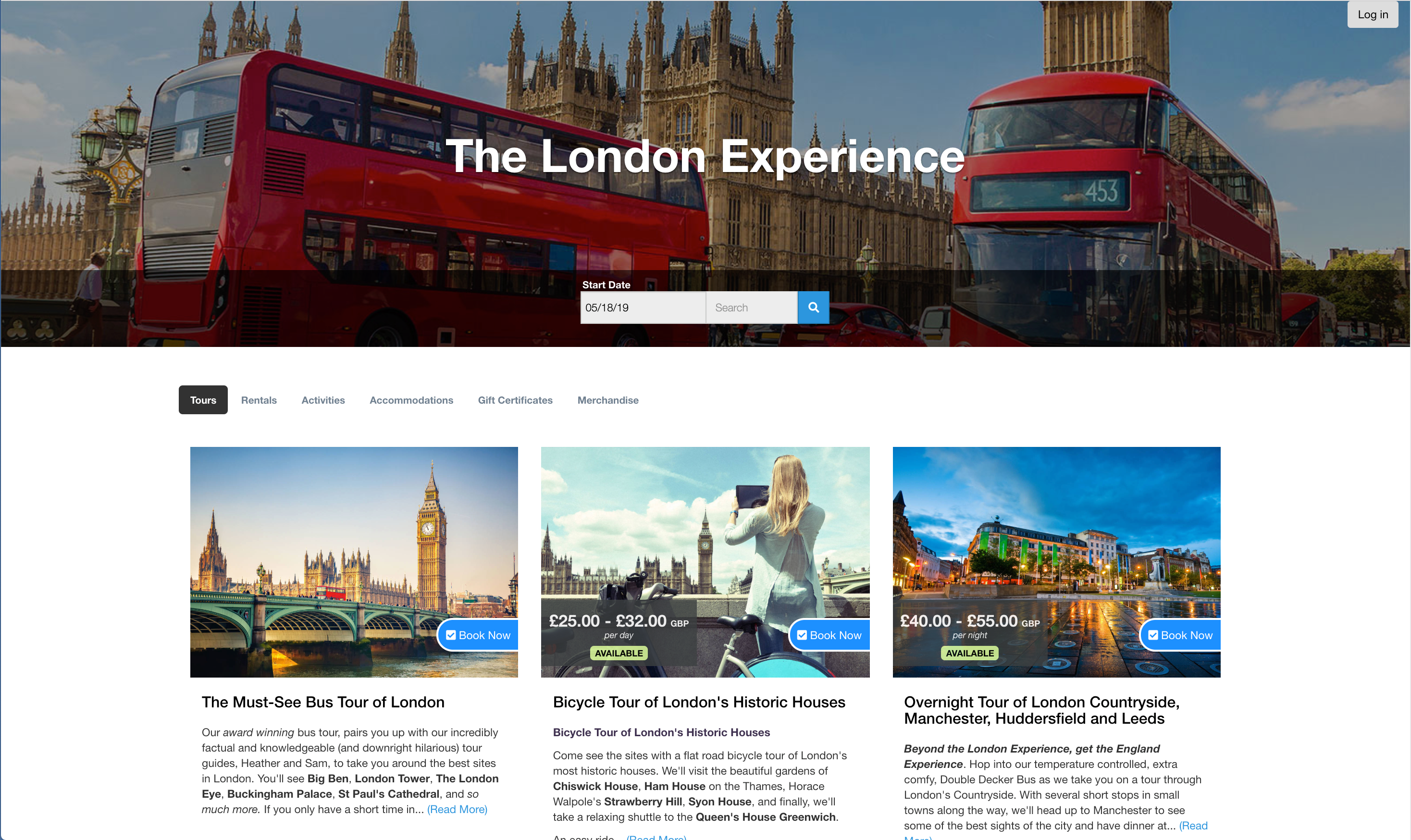 The Hero Page, which we are looking at in this document, is a modern looking booking portal with a big hero image at the top and a date select box front and centre. Visually, it's stunning and will appeal to a wide range of Checkfront customers.
At the top of the booking portal is a hero image. This is the first thing your customers will see when they arrive at your booking page. To upload your own image, click on the Hero Page Settings link as seen below.
Static Image
To use a static image as your Hero Image, select the Jumbotron option from the settings page.
Click Choose File in order to locate the image on your computer. The image should be at least 1920x450 resolution. Image sides will appear cropped on smaller displays. To reduce cropping, use an image taller than 450px.
If you wish to change an image already in place, click on the Delete Hero Image button.
YouTube Background Video
If you'd rather, it's possible to select a YouTube video to be displayed as the Hero Image. This will play automatically when a customer arrives at the page, without any sound.
Simply enter the URL of the video from YouTube and click Save.
Display When Embedded
Check this option to display the image/video on embedded pages when using integrations such as the Booking Widget or Wordpress plugin.
Note: Hero image/video is always displayed on the /reserve hosted booking page.
Hero Text
If you'd like to display a tagline over the image/video in the Hero Header, enter it in the Hero Text field provided.
An example, finished header, is shown below:
---
Hero Booking Page: Category Display >
---