---
Plan Availability: ✓ Soho | ✓ Pro | ✓ Plus | ✓ Enterprise | ✓ Flex |
Locate: Manage > User Accounts > Customer Accounts
Prerequisites:
Admin

permissions to manage accounts.
The Customer Accounts feature is available to both those using items (Inventory > Items), a key feature of our classic version of

Checkfront, and those using products (Inventory > Products), a key feature of our newest version

of

Checkfront.
New to Checkfront - Products ✨

Products (Inventory > Products) is the successor feature to (Inventory > Items) and is available in our newest version of Checkfront.

Not yet on our newest version and interested in upgrading? Please contact our Technical Support team for more information.

Discover more product-related help articles here: Products (New).
This article is an introduction to the Customer Accounts experience, with information on how to find and enable this feature for your Customers.
Please read the full series of articles, accessed at the side and bottom of this page, to learn more about the full capabilities of the Customer Accounts feature.
---
Customer accounts provide your clients with the ability to log in and manage their own bookings and contact information. This is a feature that needs to be enabled in your account but is not active by default.
Once it is active, your Customers can create an account, make bookings, and record their contact details for future use.
They can also see a complete record of their previous bookings and even manage their pending bookings based on the parameters you choose during the initial feature setup.
---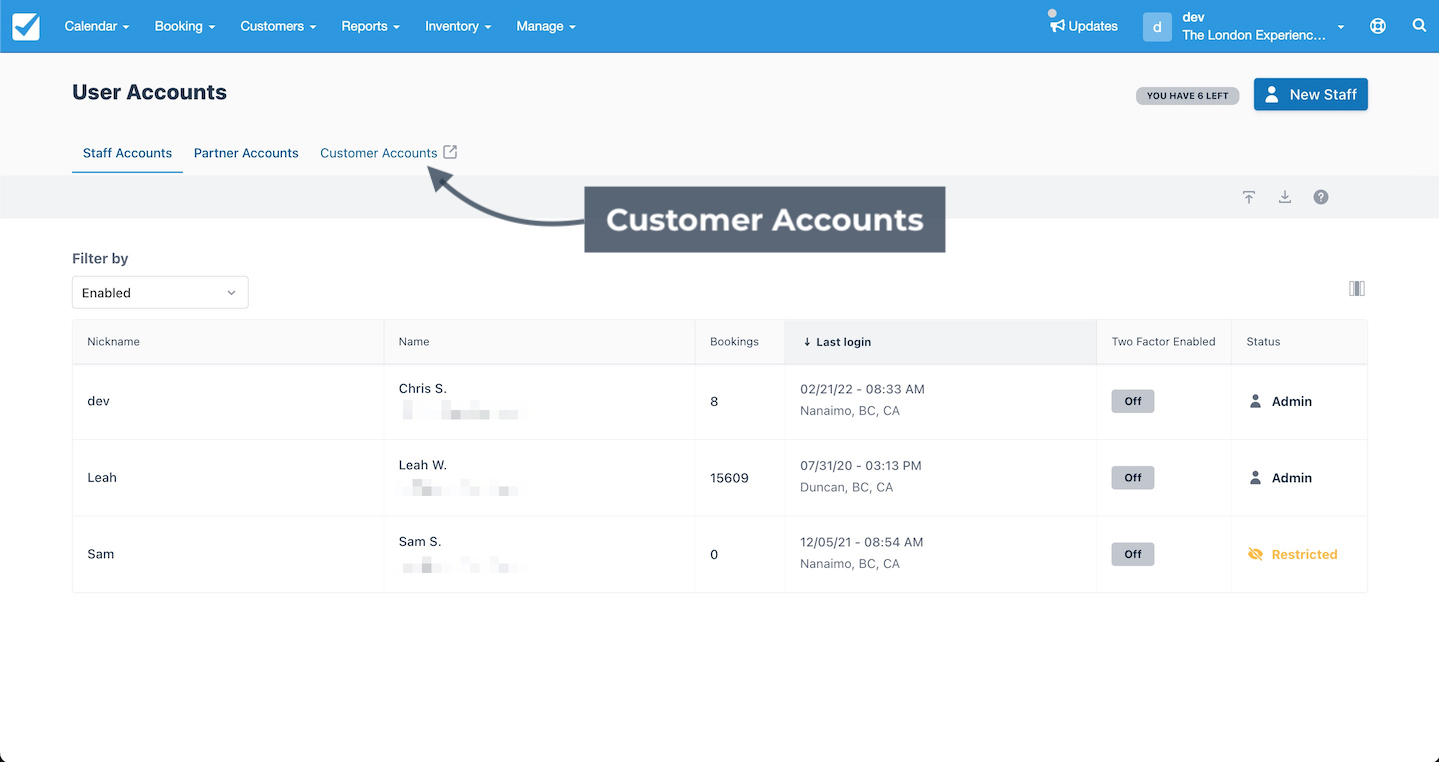 To enable the Customer Accounts in Checkfront, navigate to the Customer Accounts tab (Manage > User Accounts > Customer Accounts). This opens the Customers Directory, which you can also access via the Customers option in the top menu.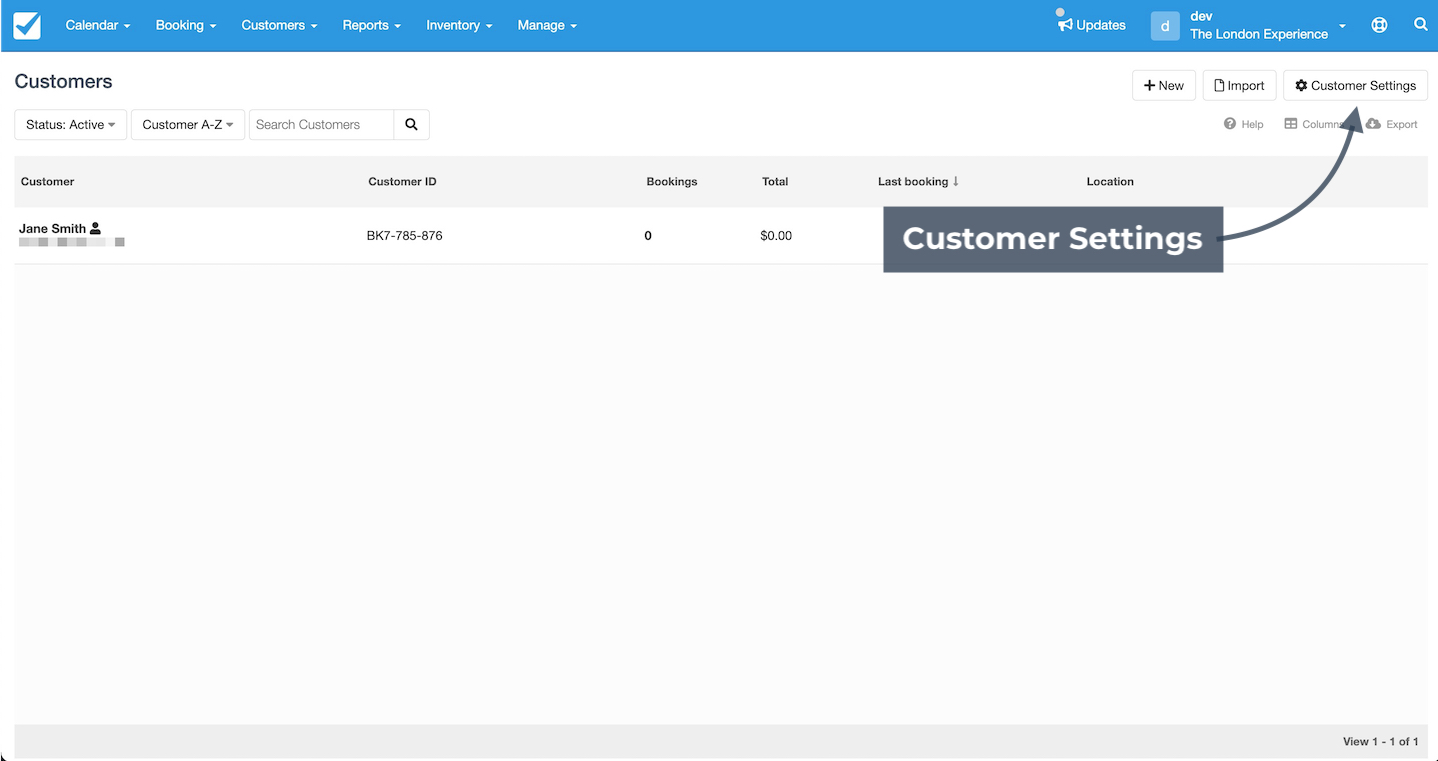 Next, click on the Customer Settings button on the top right.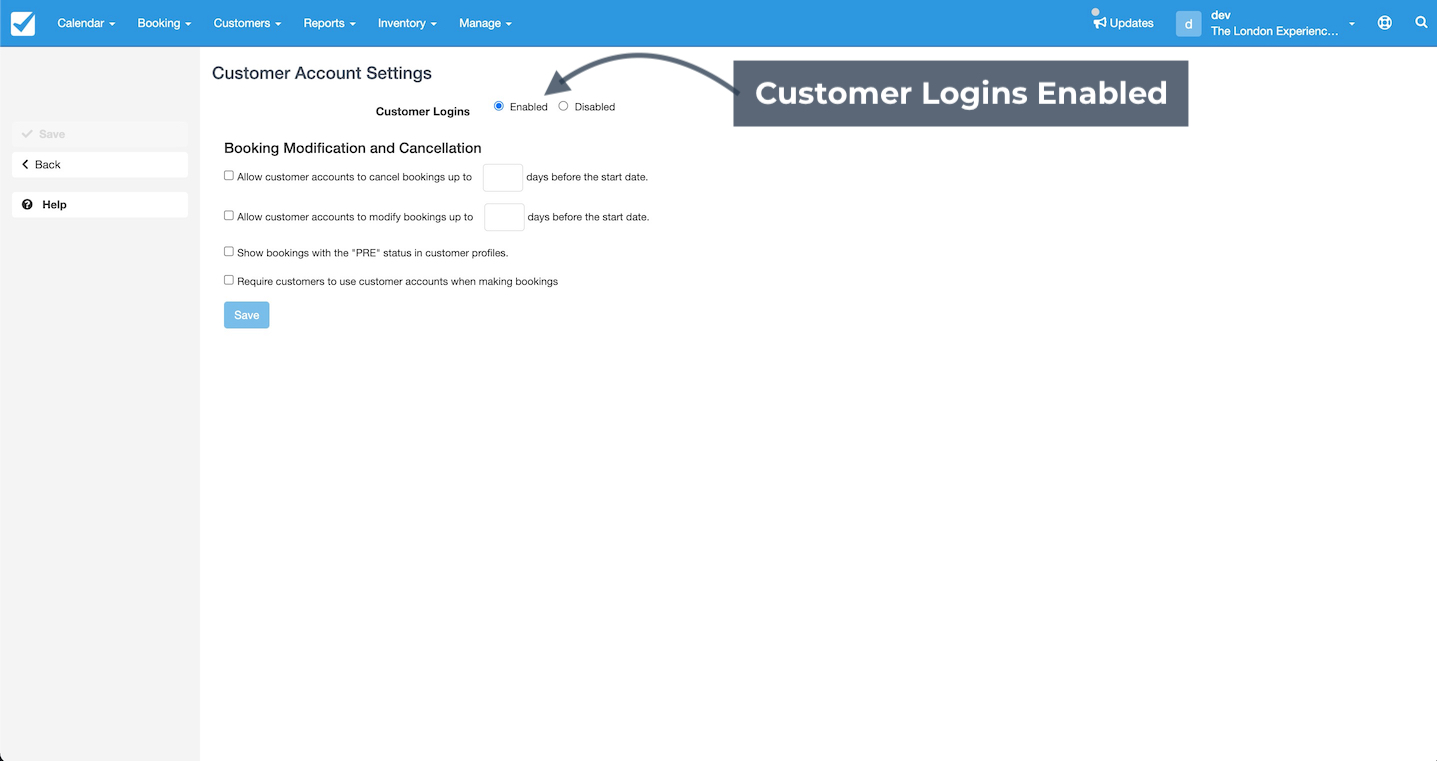 Within the Customer Logins option, select the Enabled radio button and then click the Save button to enable Customer logins and activate the additional setup options, as seen in the image above.
An email address is now required before a Customer account can be claimed.
Any new accounts must go through a brief verification process whereby a Customer clicks on a link in an email before they are able to view the contents of their account.
We go further into this process later in this article series.
In the next article in this series, we start by reviewing your Customer Account Settings.
---
Configuring Customer account settings >
---