---
The Booking Page layout can be customized to best suit your business needs. To make these customizations visit Manage > Layout > Booking Page in your Checkfront dashboard. Any changes made here will be automatically updated on your hosted booking page or embedded website booking portals.
Hero Booking Page:

This particular document relates to the Detail Booking Page option. For the Hero Booking Page, please click here.
So let's have a look at the detail booking page layout options and how they will affect your customer's user experience.
---
Your customer-facing booking portal can be displayed in one of two ways. You may choose from either the
Hero Page
or the Detail Page.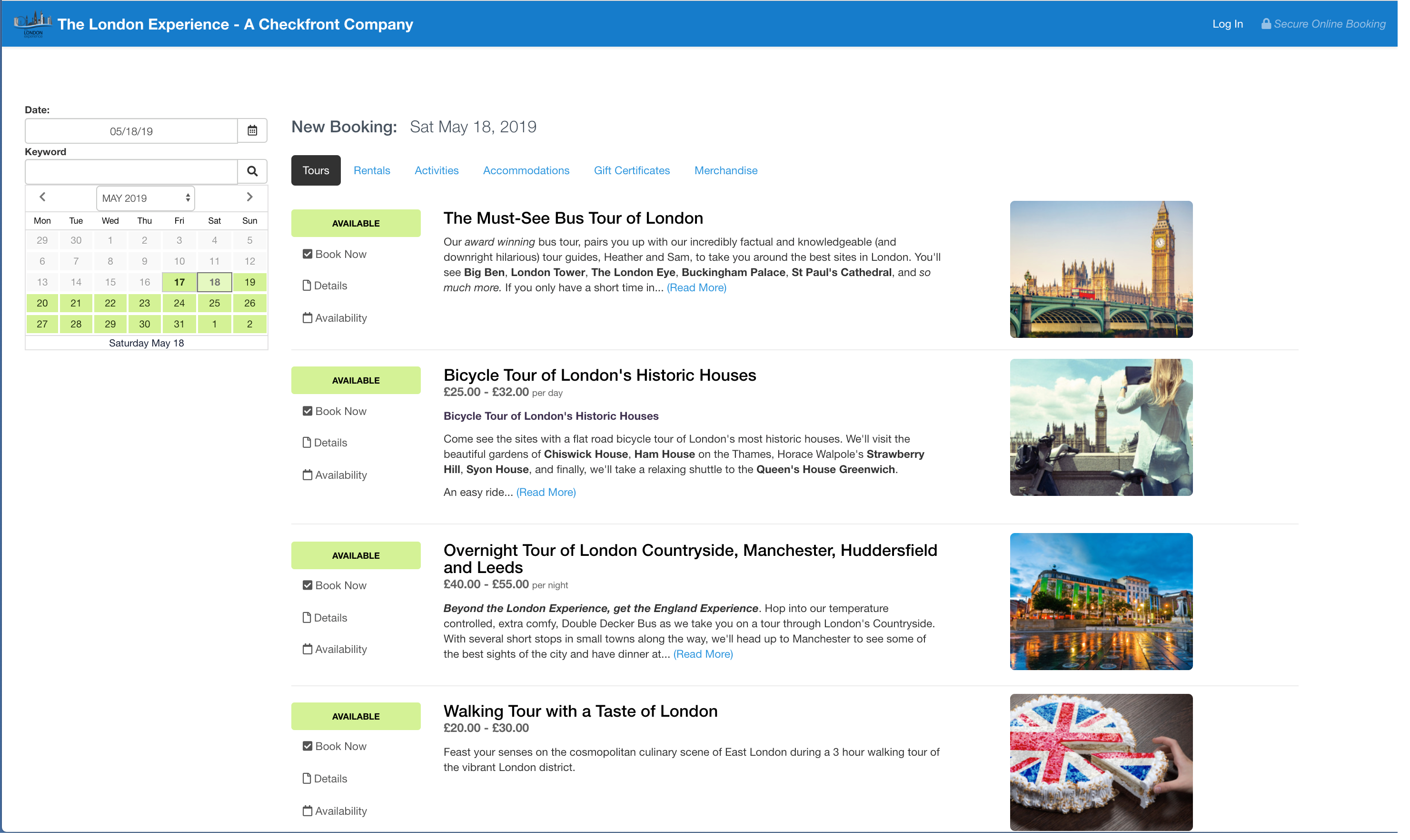 The Detail Page, which we are looking at in this document, is the original, more traditional looking booking portal that has always been available in Checkfront.
---
Detail Booking Page: Category Display >
---