---
Plan Availability: ✓ Soho | ✓ Pro | ✓ Plus | ✓ Enterprise | ✓ Flex |
Locate: Manage > System > Database > Admin > Purge System Records
Prerequisites: Admin permissions to manage your account.
---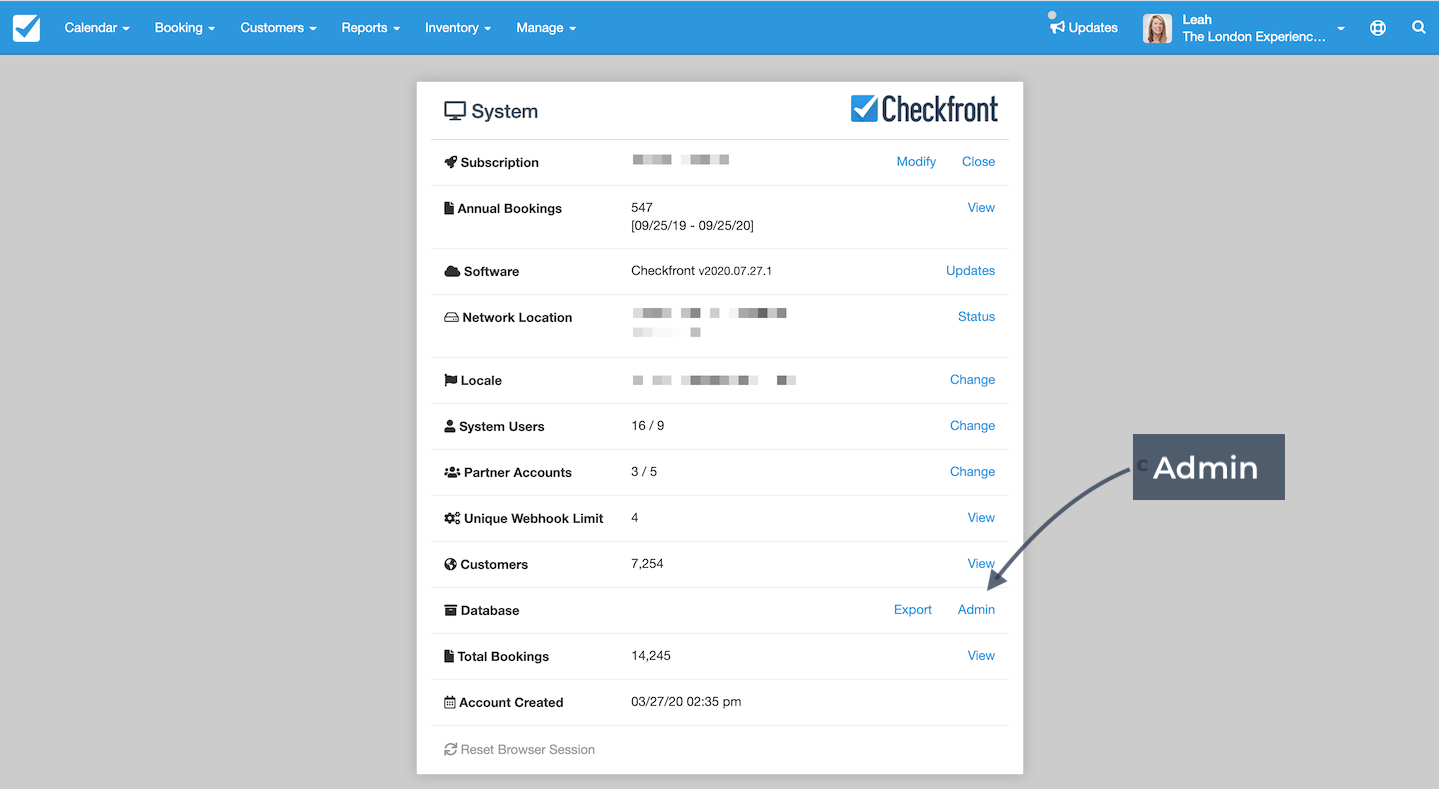 There may be times when it's necessary to delete data from your Checkfront account. Such a time may be at the end of your free 21-day trial. No doubt you will have created a series of test bookings to thoroughly try out the system. Obviously, these bookings will affect your stats and reporting, so it's important to remove the data from your account.
But how do you do that? Surely you don't have to go through and individually cancel and void each booking you've made? Well, thankfully not! What you need to do is purge the data from the system via the Purge System Records page (Manage > System > Database > Admin > Purge System Records) in your Checkfront dashboard.
| | |
| --- | --- |
| | To ensure the safety and integrity of your account data, only accounts with full administrative privileges have the ability to purge data. |
---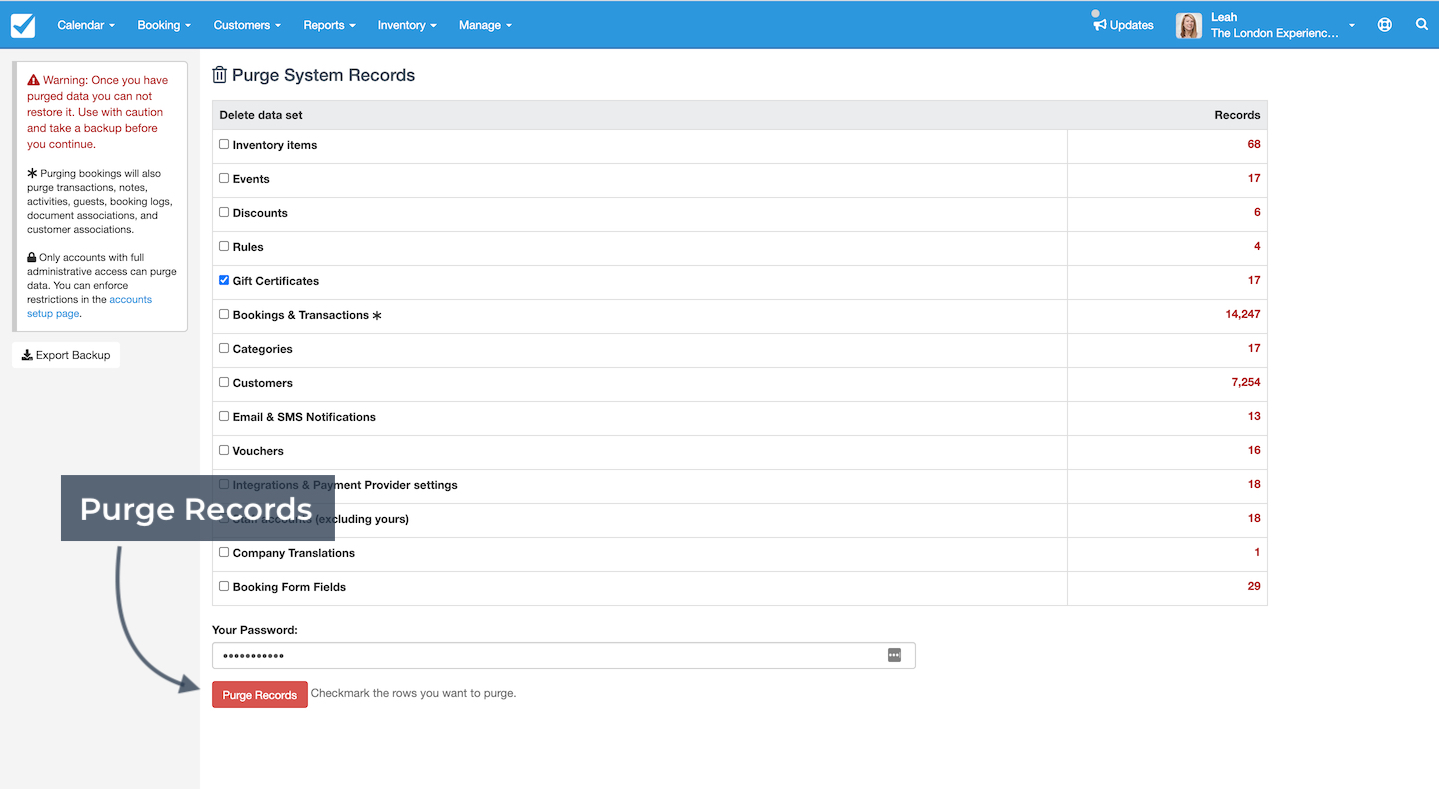 From the Purge System Records page, you can delete some or all of your data sets. To begin, check the boxes to the left of the data sets you wish to purge.
Next, enter Your Password to confirm your authority and intentions.
Once you have purged data you cannot restore it. Use with caution and be sure to take a backup (Manage > System > Database > Export) or via the Export Backup option on the Purge System Records page before you continue.

This cannot be re-imported into your or any other Checkfront account, but you will have the information for external use should you need it.
Note that, in the case of Booking Form Fields and Email & SMS Notifications, the counter to the right of the record label will not reset to zero after a purge. This is because the counter total includes both system and custom fields. System fields cannot be deleted.

For example, if the Booking Form Fields total is 25, this means that there are 15 system fields and 10 custom fields. After a purge, the custom fields will be deleted and the system fields will be reset to their default state. Therefore, the total will now show 15.
---
Deleting an Individual Booking
If you need to delete an individual booking, rather than all the bookings in your system, please refer to this support document.