---
| | |
| --- | --- |
| | The purpose of this guide is to look at the Booking Status Notifications. If you are looking for information on Gift Certificate Notifications, please click here. If you are interested in Inventory Level Notifications, please click here. |
Booking Status Notifications are the emails sent to your customer to confirm the actions that have taken place regarding their booking. Such notifications may include a booking confirmation, notice of changes made to the booking, or a request for payment. This notification type is called Booking.  
Configuring these email notifications is quick and easy. We even provide a variety of variables which enable you to automatically populate your emails with as much or as little information as you desire. This might include the customer name, details of the item(s) they have booked and a copy of the invoice.
| | |
| --- | --- |
| | By default, if a customer replies to the notification sent out by the system, that reply will not be received on your end. As such, we have an email add-on that enables you to send notifications via your own custom domain. For details on how to activate and use that add-on, please click here. |
Email Bounce Notifications
In rare occasions, notifications that are sent to your customers can bounce. This most often occurs if an invalid email address is entered or your customer's inbox has placed your email into the Junk folder. This checkbox allows you to opt-in to receive notifications when a sent email bounces. When it is active, the company email address will be sent an email notifying them of any email bounces. 
Note:  The company email can be found by going to Manage in the top menu, then selecting Setup, followed by Company.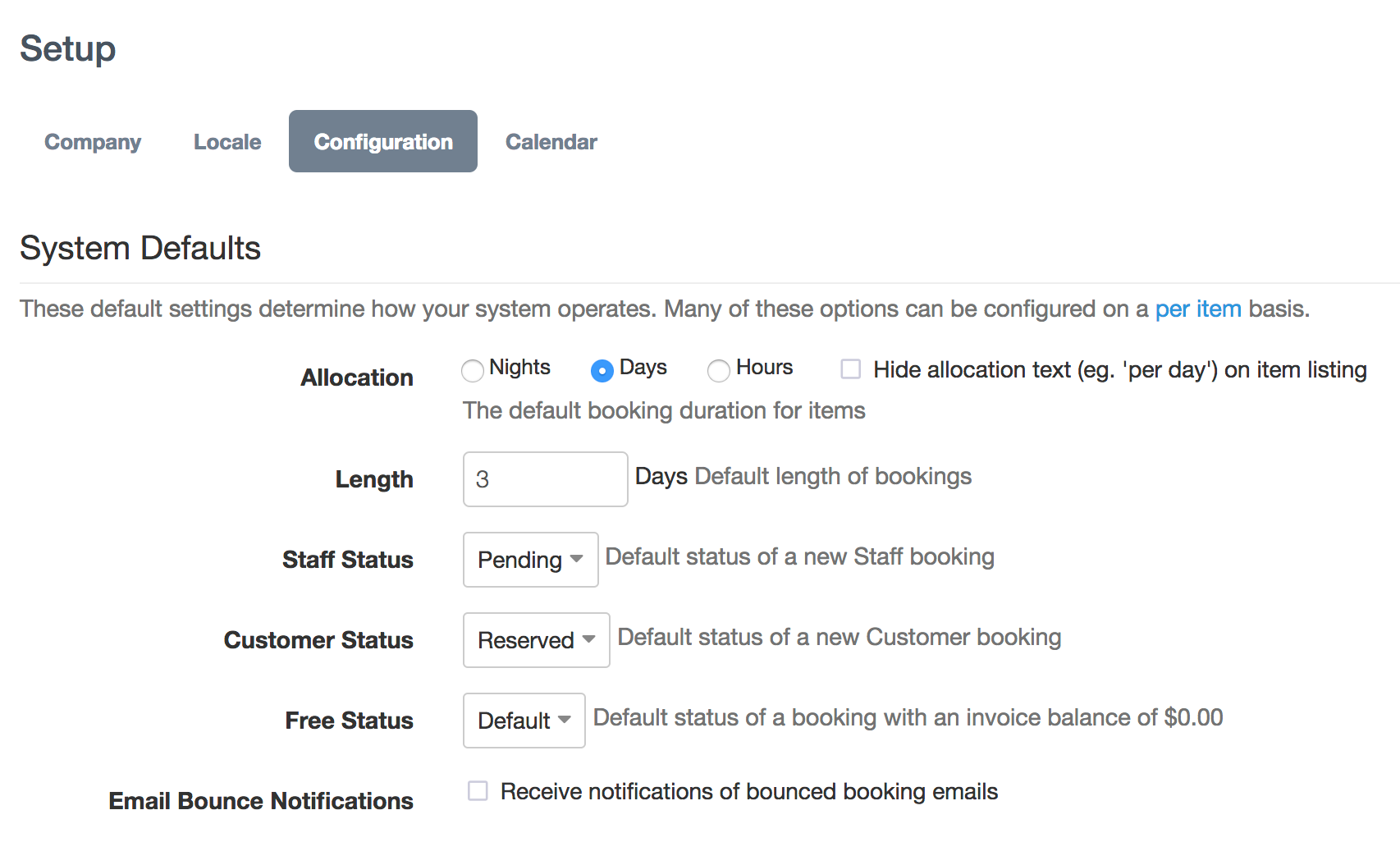 ---
Notifications (Booking Status): Options >
---