---
Plan Availability: ✓ Soho | ✓ Pro | ✓ Plus | ✓ Enterprise | ✓ Flex |
Locate: Reports > Other Reports > Booking Traffic
Prerequisites: Permission to View Reports.
---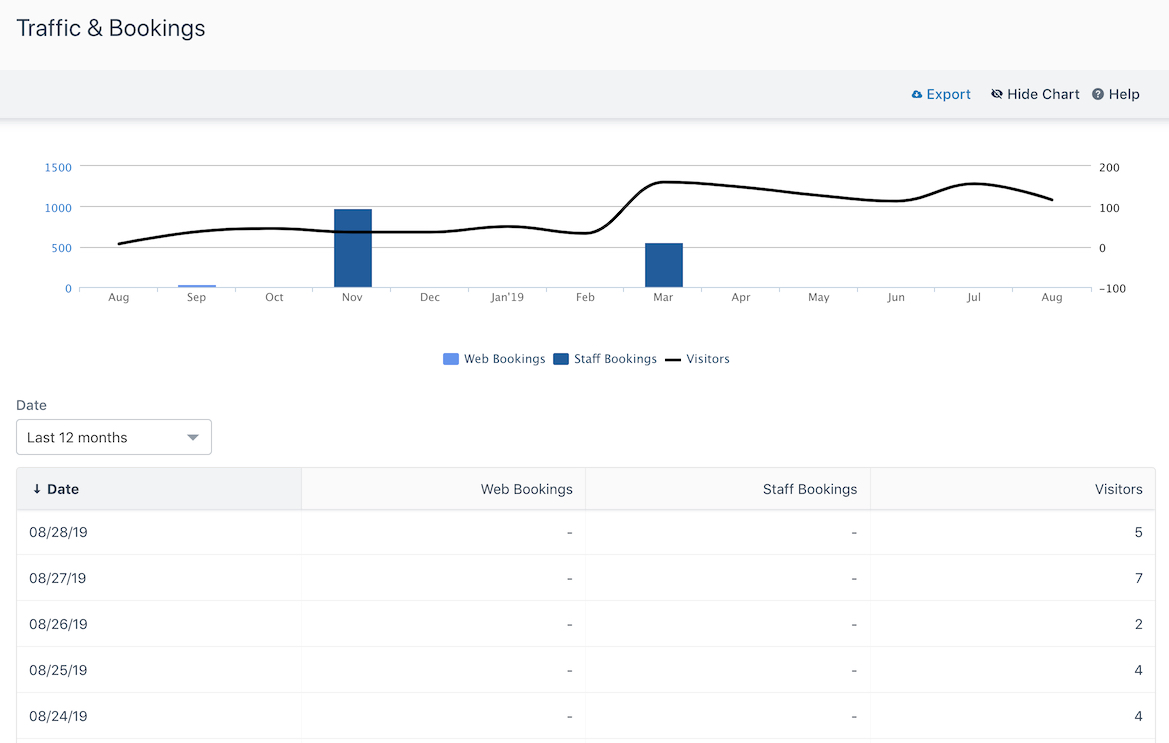 The Booking Traffic report is a snapshot of your web bookings, Staff bookings, and website visitors for the date range chosen.
In this article, we will walk you through the information and options presented including the ability to Hide the Chart, filter the Date range, and Export the report.
---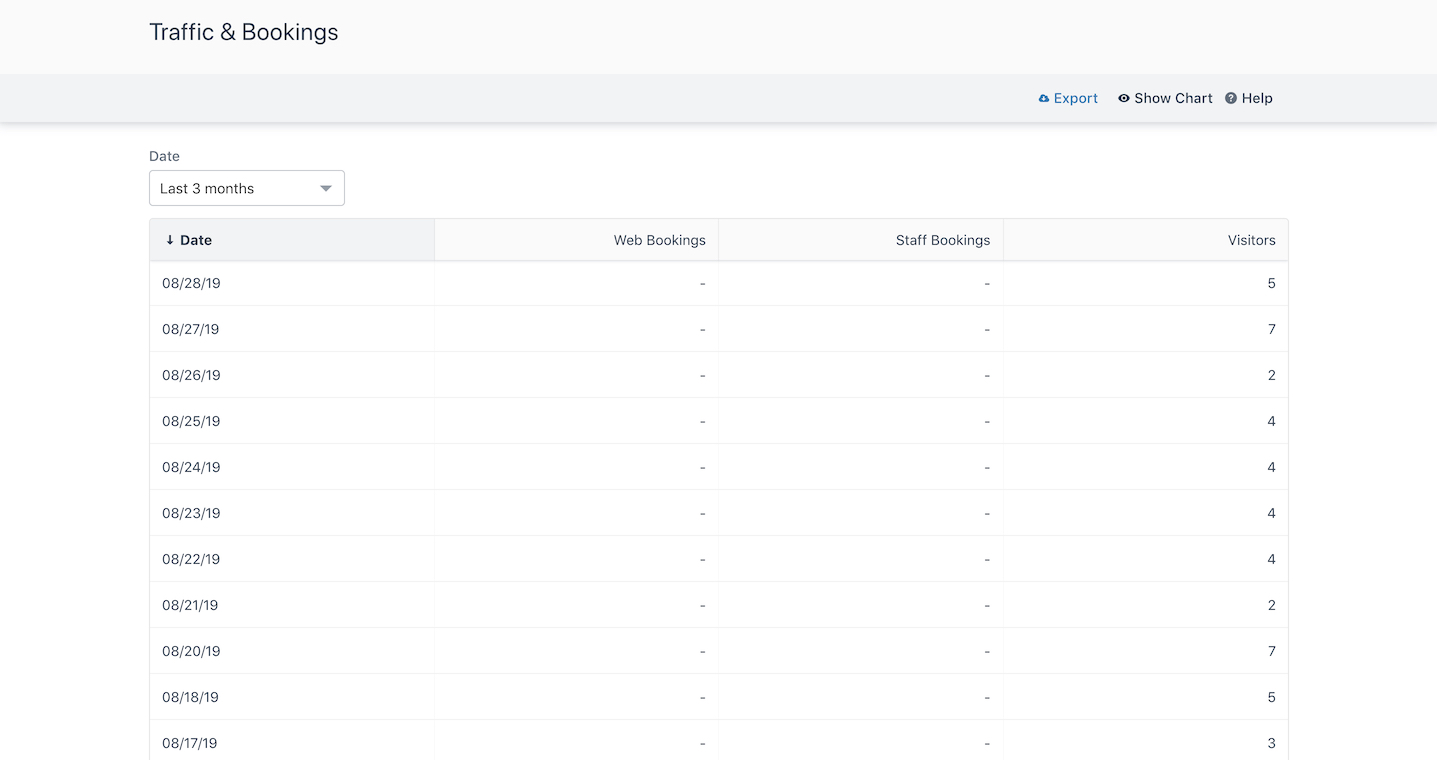 When choosing to Hide Chart, this will remove the Booking Traffic chart from the report. You can then choose to show the chart again by selecting the Show Chart icon.
---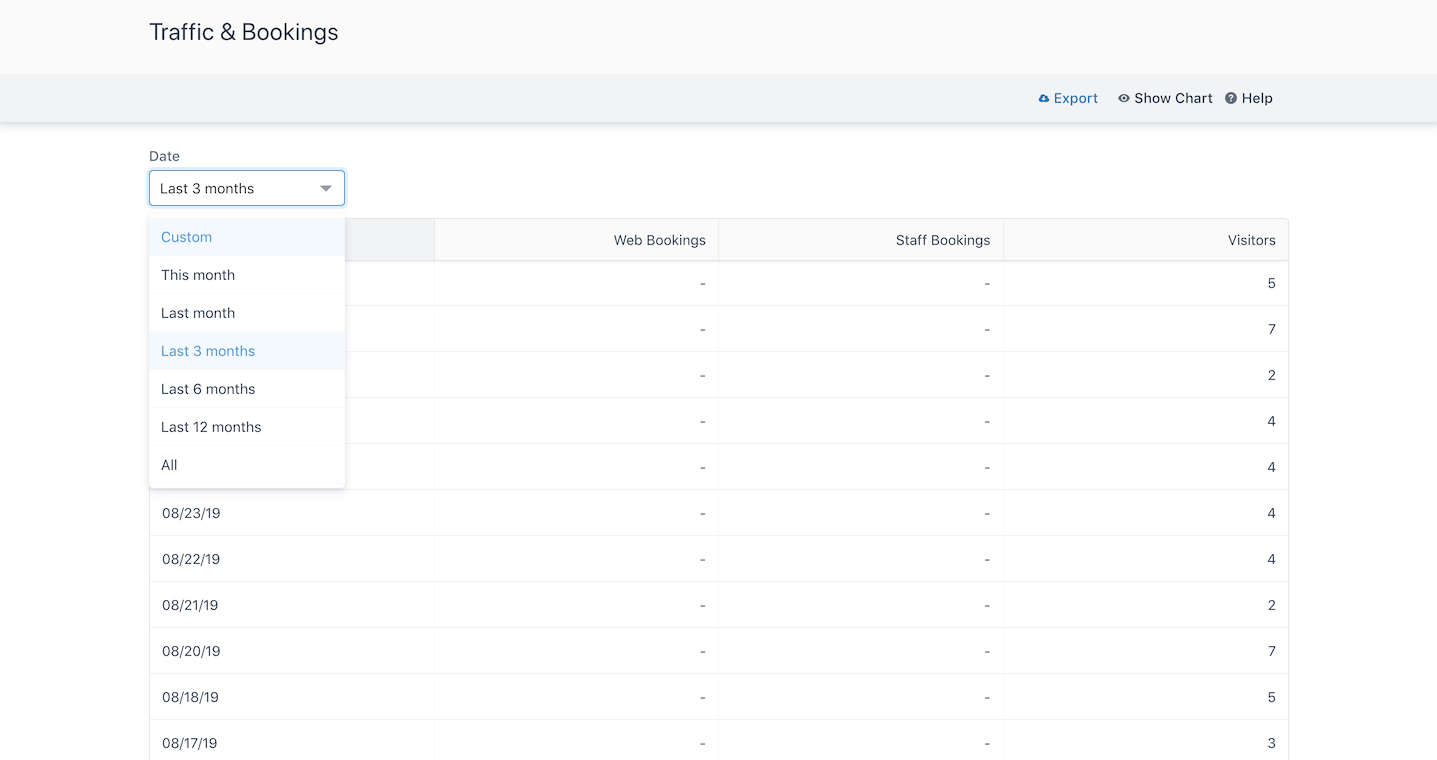 The range can be modified using the Date drop-down just above the Date column with the default value being the Last 3 months.
---
The available (visible) columns for this report are as follows. You can click on the column header to sort the table data ascending or descending.
Date
Reports here are based on individual days rather than a monthly total.
Web Bookings
The total number of bookings made through the Customer-facing booking page.
Staff Bookings
The total number of bookings made by Staff members through the system back-end.
Visitors
The total number of visits to the Customer-facing booking page.
Click on the top of any Column to adjust the sort order of the report based on that Column.
---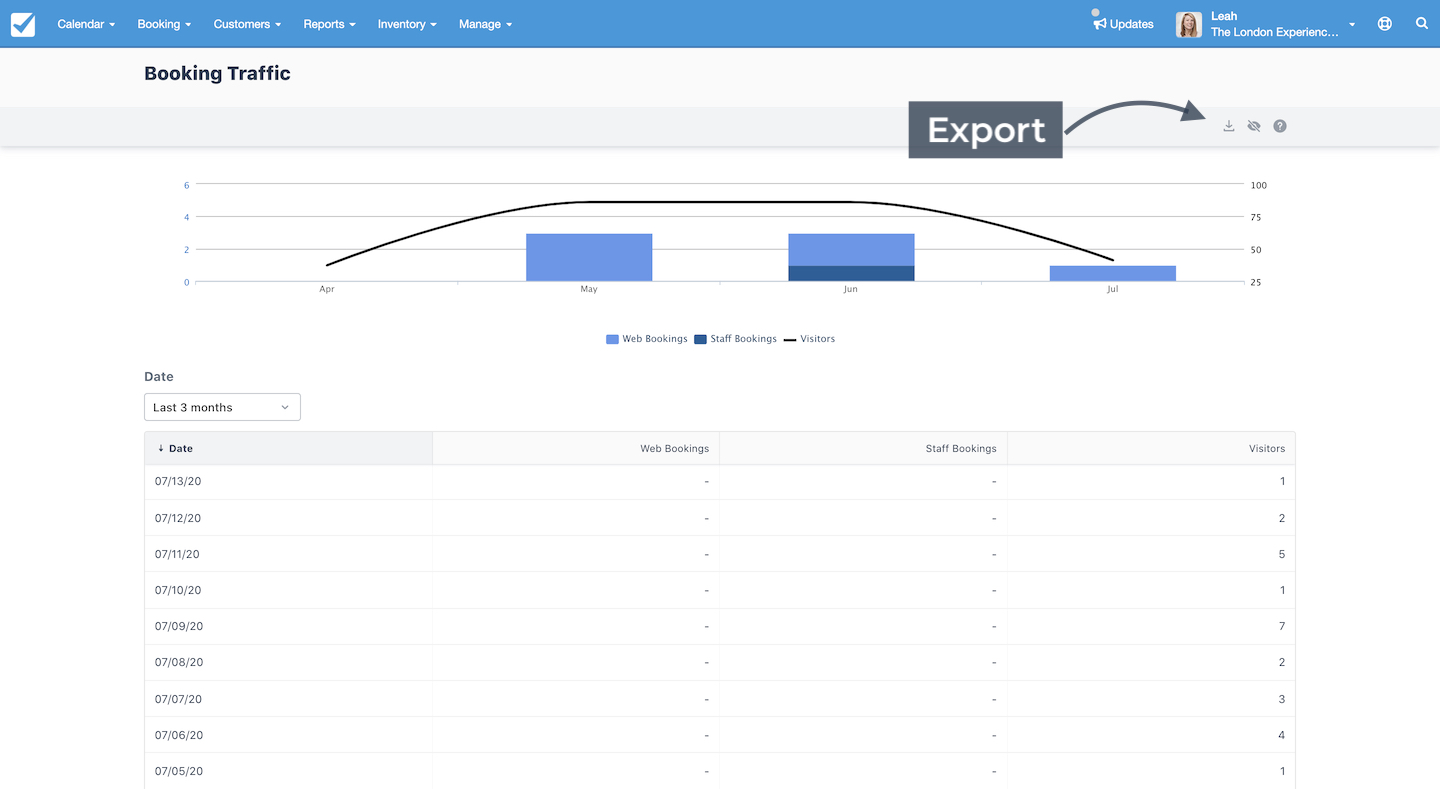 You can Export your Booking Traffic report using the link in the top right corner.
From the Export modal, you are then able to enter a name for the report and choose the output format.
Save As
Allows you to specify the name of the export file. By default, the file name will include the name of the report, plus the applicable date range. You can edit the name of the file if needed by placing focus on the Save as field and entering the desired name.
Format
Export report to MS Excel (XLSX), CSV (Comma-separated Value), PDF (Portable Document Format) or XML (eXtensible Markup Language).
Save To
The report can be saved to your Computer, Email, or Google Drive.
Columns
Choose to export Visible columns or All columns (if there are columns that you have chosen to hide in the online report view). In the case of this report, all columns are always visible, so either option will give the same result!
Max Rows
Choose to limit the maximum number of rows to export (Max Rows) or choose to export All Rows.