---
Learn how to configure the Postmark integration for outbound email.
New to Postmark? Read the first article in this series for an introduction to the Postmark integration.
---
Which plan do you need to use this feature?
✓ Soho | ✓ Pro | ✓ Plus | ✓ Enterprise | ✓ Flex |


Where can I find this feature using the top menu?
Manage > Integrations > Email > Postmark


What more do I need to use this feature?
Admin permissions to Manage your account and Integrations.
You must own the custom domain from which you would like to send. Generic email addresses from sites such as Gmail.com and Live.com are not supported.


Which Checkfront version supports this feature - classic, new, or both?
The Postmark integration is available to both those using items (Inventory > Items), a key feature of our classic version of

Checkfront, and those using products (Inventory > Products), a key feature of our newest version

of

Checkfront.
New to Checkfront - Products ✨

Products (Inventory > Products) is the successor feature to (Inventory > Items) and is available in our newest version of Checkfront.

Not yet on our newest version and interested in upgrading? Please reach out to our Technical Support team for more information.

Discover more product-related help articles here: Products (New).
---
Configuring DNS records for use with Postmark
Back to top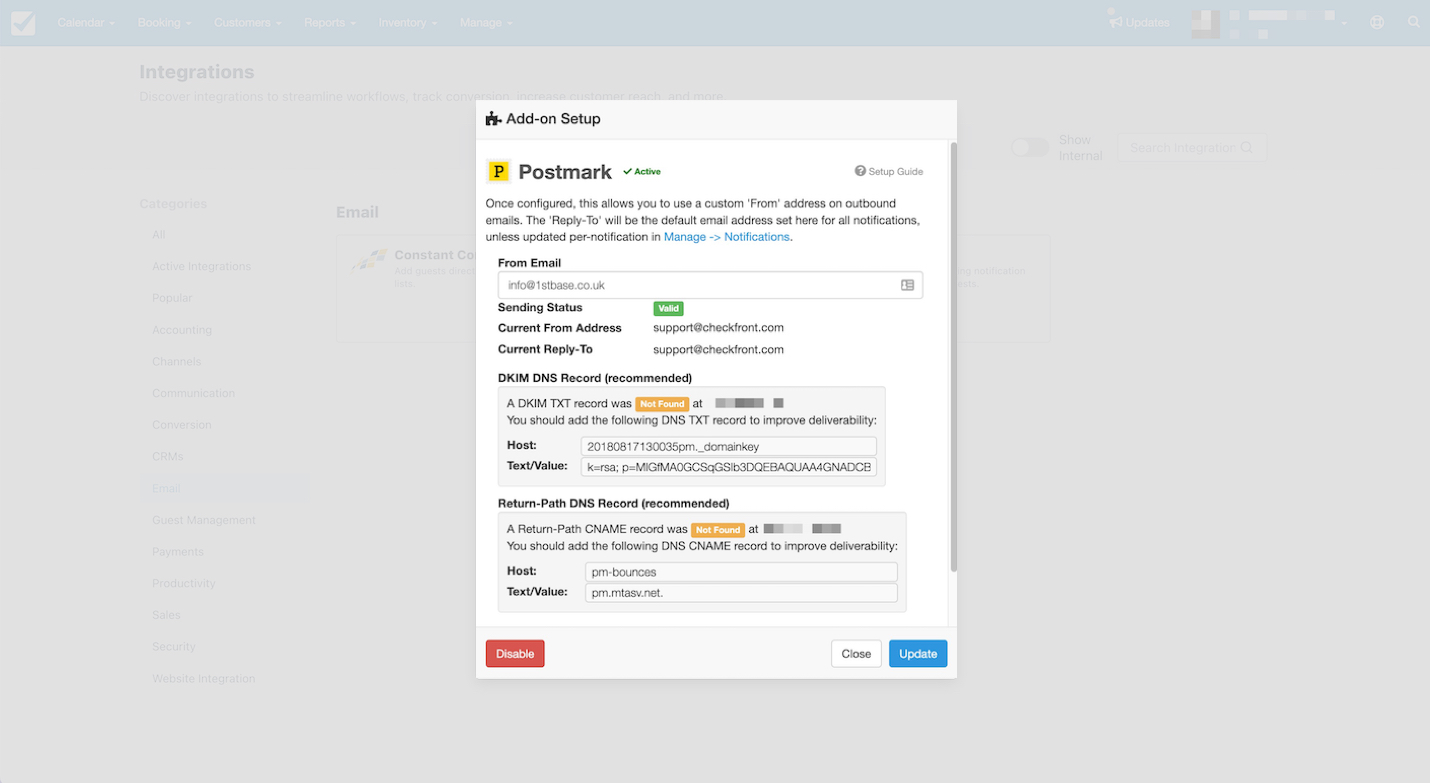 As you can see in the above screenshot, the recommended DNS text records have not yet been configured in the email domain as they show Not Found.
This is something you can now do to further improve email deliverability. Contact your domain provider for instructions if you don't know how to do this.
The unique values required to create the records are provided in the email integration window (see the above example).
While the integration can function without validated DNS records, it is highly recommended to set these up within your domain provider.

Valid DNS records help to further improve email deliverability to your Guests.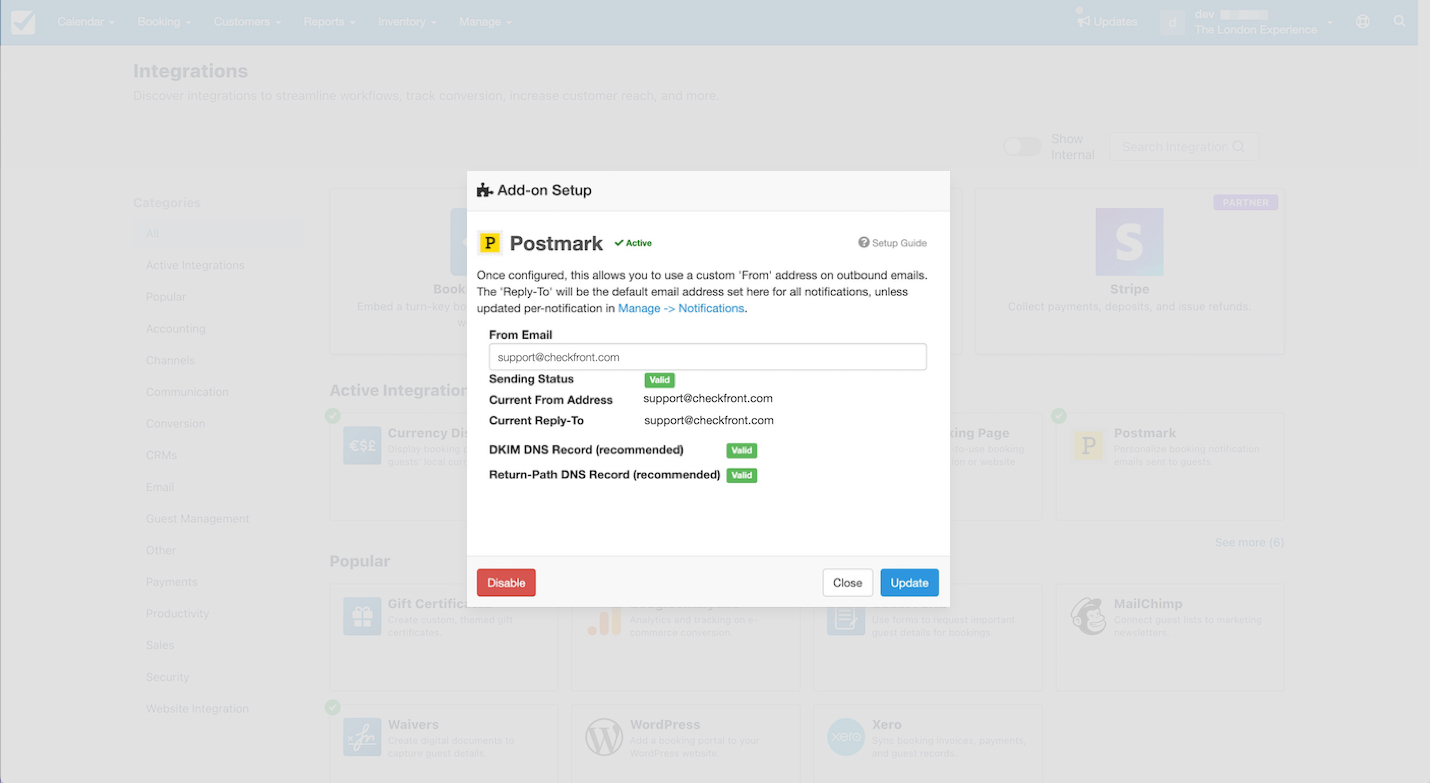 Once you successfully configure the DNS records with your domain provider, Checkfront begins to send email from the custom email address, and the Add-on Setup modal updates to show the valid records are found.
Looking at the example above, you now see that the integration is active, and the two records are Valid.
It can take up to an hour for your new DNS records to be seen by our servers. Therefore, the update may not happen immediately.

Once it does, the status is updated in the Add-on Setup window, and the We'll Send From email address is updated.

Until then, the email continues to send from yourcompany@bookings.checkfront.com, or a previously configured custom email address.
Has a Customer mentioned not receiving notifications from Checkfront? If so, please ensure that they have not marked email coming from Checkfront as spam and removed the sending email address from any spam filters.

After the Customer has confirmed the above, you can contact Technical Support to update the Customer's email address in our email software so that notifications are once again sent out.
---
< Verifying your email address with Postmark for notification delivery
---