---
Plan Availability: ✓ Soho | ✓ Pro | ✓ Plus | ✓ Enterprise | ✓ Flex |
Locate: Inventory > Categories > Assets tab > + New Category
Prerequisite: Admin permissions to manage inventory or restricted permissions to View Products and Assets and Manage Products and Assets.
---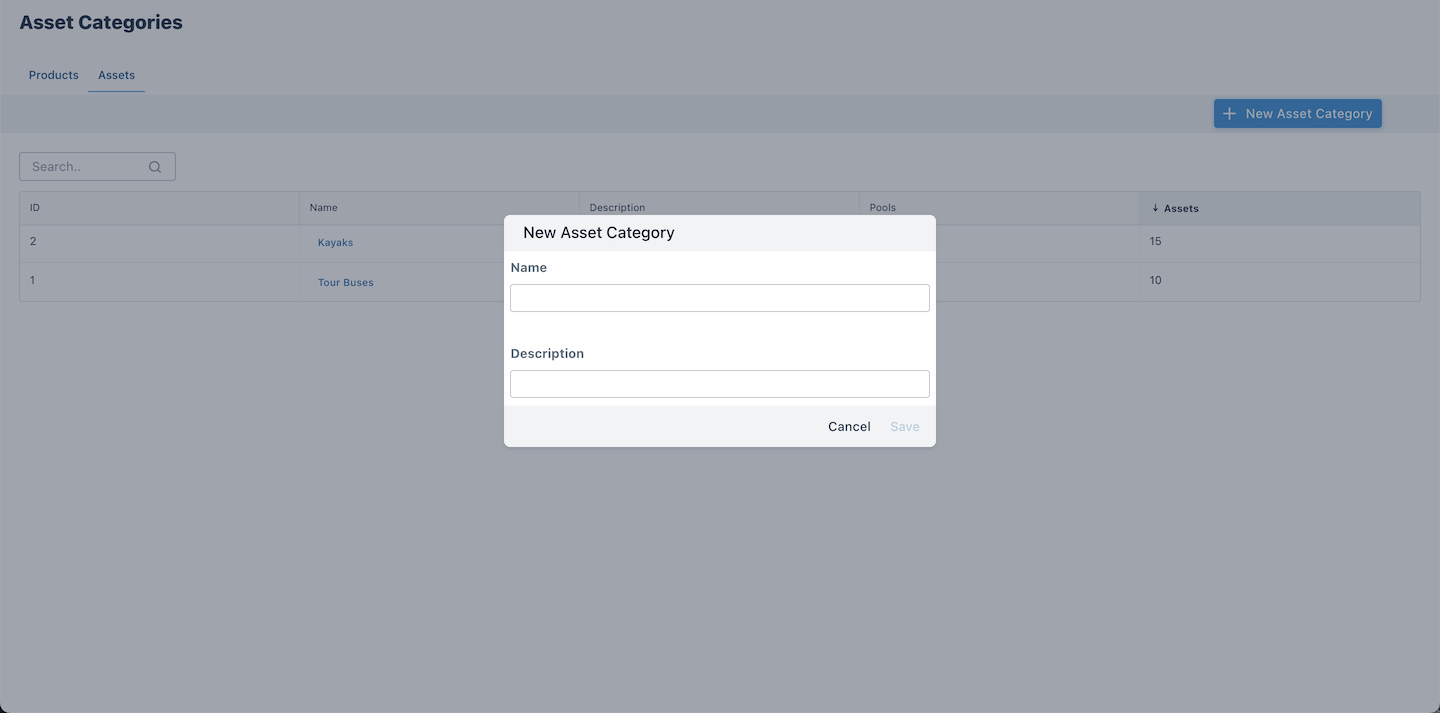 Enter a unique name for your Asset Category.
---
Enter a Description for the Asset Category that will be clear to Staff and Users navigating your Asset Categories.
---
Once you are happy with your Asset Category details, click the Save button to complete the process. The ID for the new Asset Category is system generated and not one of the user-configurable fields. The ID of your first category will be 1. Your second will be 2 and so on.
---
< Asset Categories: Data Columns | Asset Categories: Editing an Asset Category >
---