---
Learn how to view and sort Staff Account information within the Staff Account list.
New to Staff Accounts? Please read the first article in this series: Introduction to Staff Accounts.
Check out the following articles to learn more about Partner and Customer Accounts:
---
Which plans include this feature?
Legacy:  Soho*, Pro*, Plus*, Enterprise*, Flex*
New:  Starter*, Growth*, Managed  |  Learn more about our new plans or how to change your plan.
*Limits on the number of Staff Accounts apply. 

Where can I find this feature using the top menu?
Manage > User Accounts > Staff Accounts


What prerequisites are there?
Admin permissions to manage User Accounts.


Which Checkfront version supports this feature - classic, new, or both?
The Staff Accounts feature is available to both those using items (Inventory > Items), a key feature of our classic version of

 

Checkfront, and those using products (Inventory > Products), a key feature of our newest version

 

of

 

Checkfront.
New to Checkfront - Products ✨

With our newest version of Checkfront, we have added Products (Inventory > Products) as the successor to items (Inventory > Items).

Are you interested in migrating to our newest version? Please reach out to our Technical Support team for more information.
---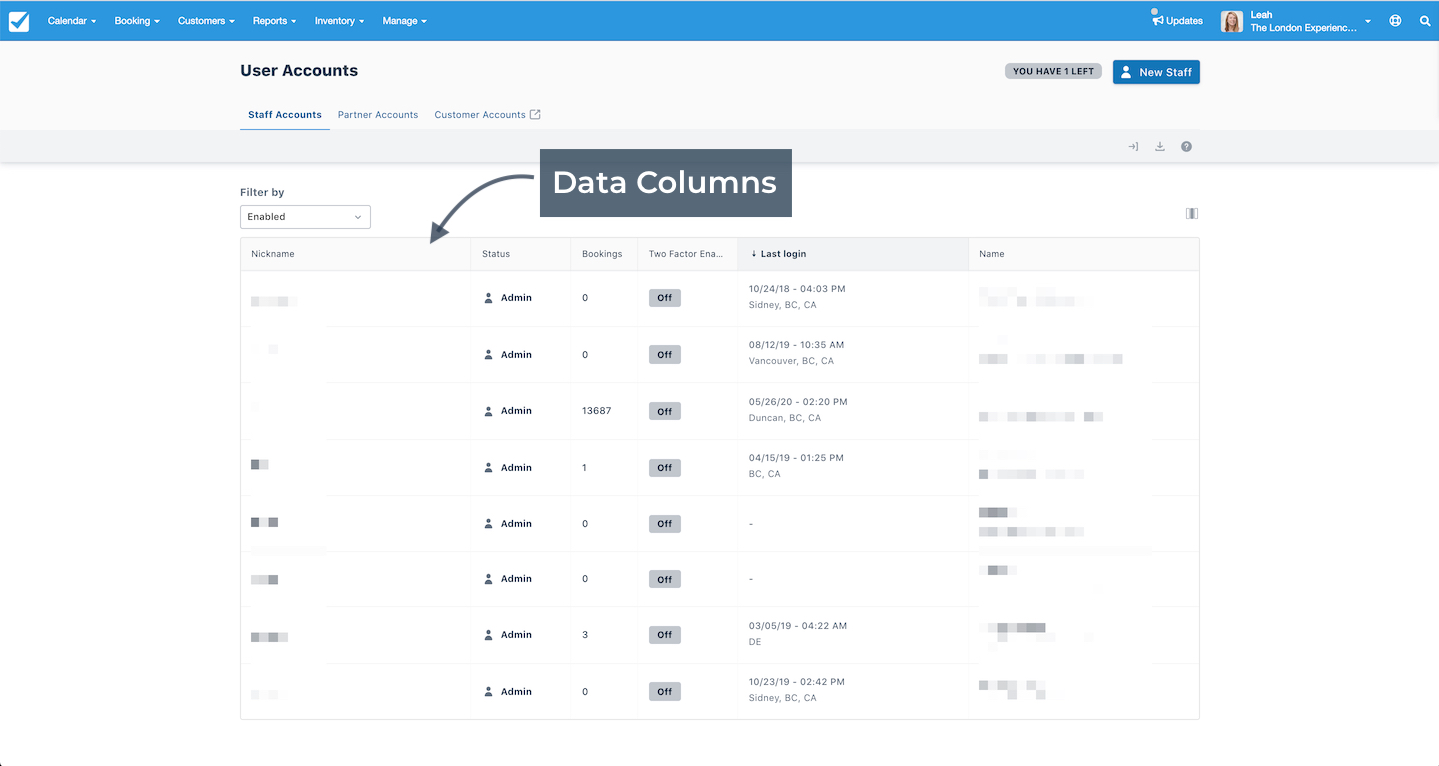 By default, the following data columns display for each Staff Account record.
Value
Description
Additional Details

Nickname

This is a short, unique name used in reports and notes.

 

Status

This is the status of the account. Accounts are either Enabled, Disabled, or Archived.

 

 

Enabled accounts have all permissions (Admin) or are Restricted to select permissions.

Staff Accounts can be Disabled if you want to temporarily remove a Staff member's access, for example, if they are a seasonal worker.

Bookings

This is the number of bookings processed by the Staff member. 

Click on this number to access a list of associated bookings within the Booking Index.

Last login

This is the last date and time the Staff member logged into their account, including the location from which they logged in.

 

Name

This is the Staff member's First and Last Name, followed by the Staff member's email address and used for notifications and internal communications.

 

Click on the Staff member's Name to access the Edit Account panel with the Staff member's Profile and Permissions.
---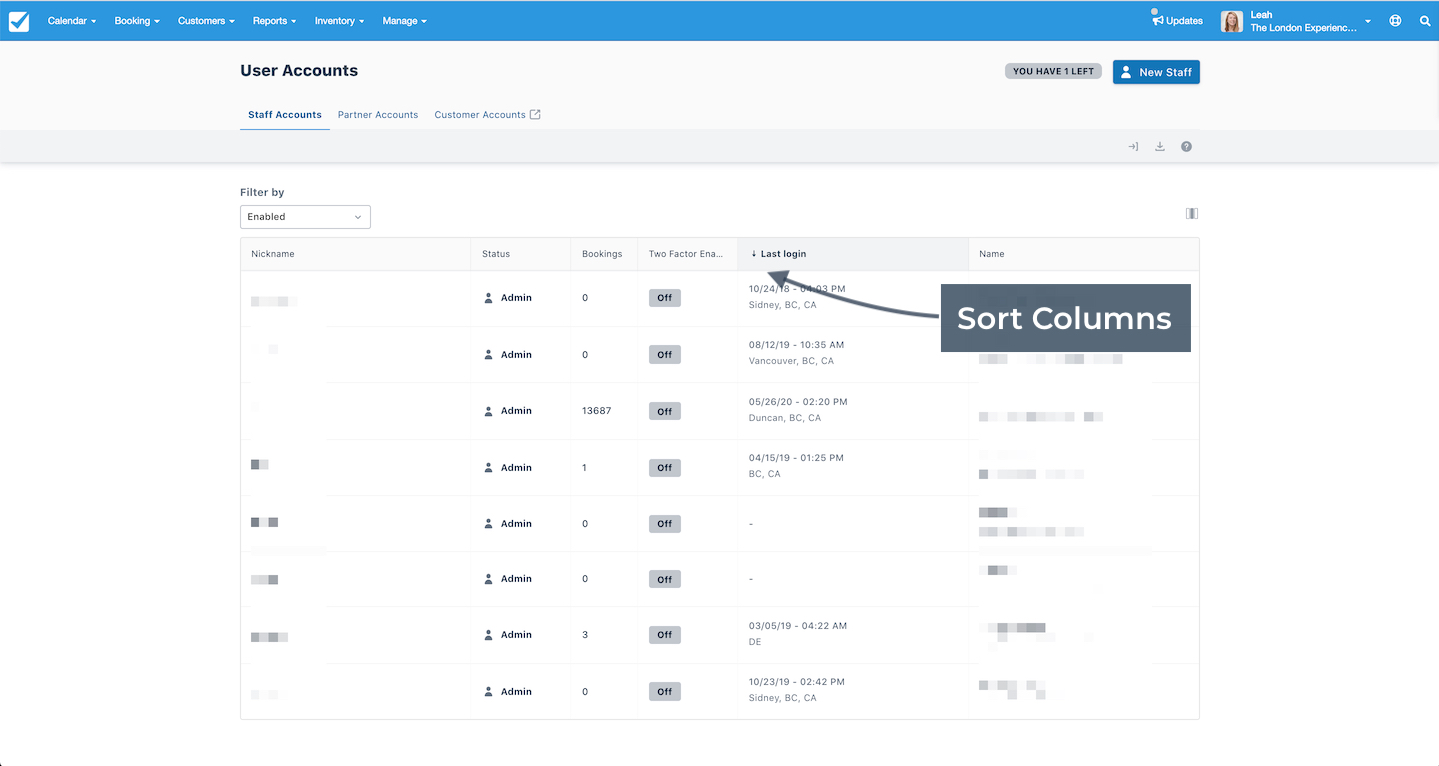 Sort records by any of the columns within the Staff Account list (ascending or descending) by simply clicking the Data Column header. By default, Staff Accounts are listed in alphabetical order by nickname.
---
< Filtering and searching your Staff Account list  |    Editing columns within Staff Accounts >
---