---
With this article, you can learn how to select assets for your product from the Inventory tab of the Product Builder.
Be sure to read the previous article in this series for an introduction to assigning resources (assets).
Learn more about the Inventory tab here: Establishing inventory on products.
New to the Product Builder? Read the first article in this series for an introduction to the Product feature. 
---
Which plans include this feature?
Legacy:  Soho, Pro, Plus, Enterprise, Flex
New:  Starter, Growth (Subscription), Growth (Per Booking), Managed
→ Learn more about our new plans or how to change your plan.

Where can I find this feature using the top menu?
Inventory > Products > Products > Add Product/Add New Product/Edit Product > Inventory


What more do I need to use this feature?
Which Checkfront version supports this feature - classic, new or both?
Your account must have access to products (Inventory > Products), a key feature of our new version of Checkfront. This feature is not available for use with items (Inventory > Items) in our classic version. → Learn more about products. 
 
---
Asset categories (bikes, kayaks, cabins, buses...) allow you to group similar assets. Already have assets created? You can add an existing category of assets to your product by following these steps.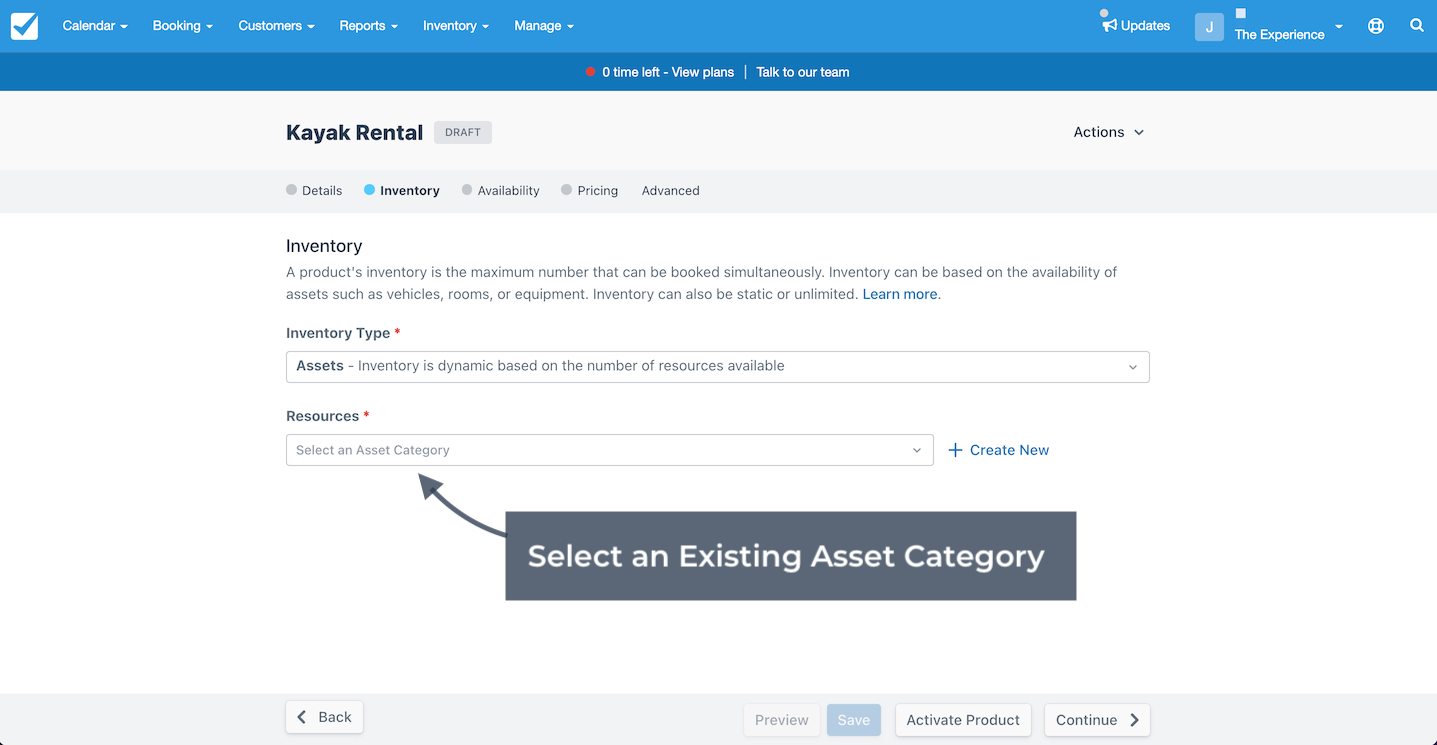 1. Click the Select an Asset Category field to select an existing asset category (e.g. kayaks) from the list. This would be the asset category associated with the asset (e.g. single kayak) you would like to link to your product.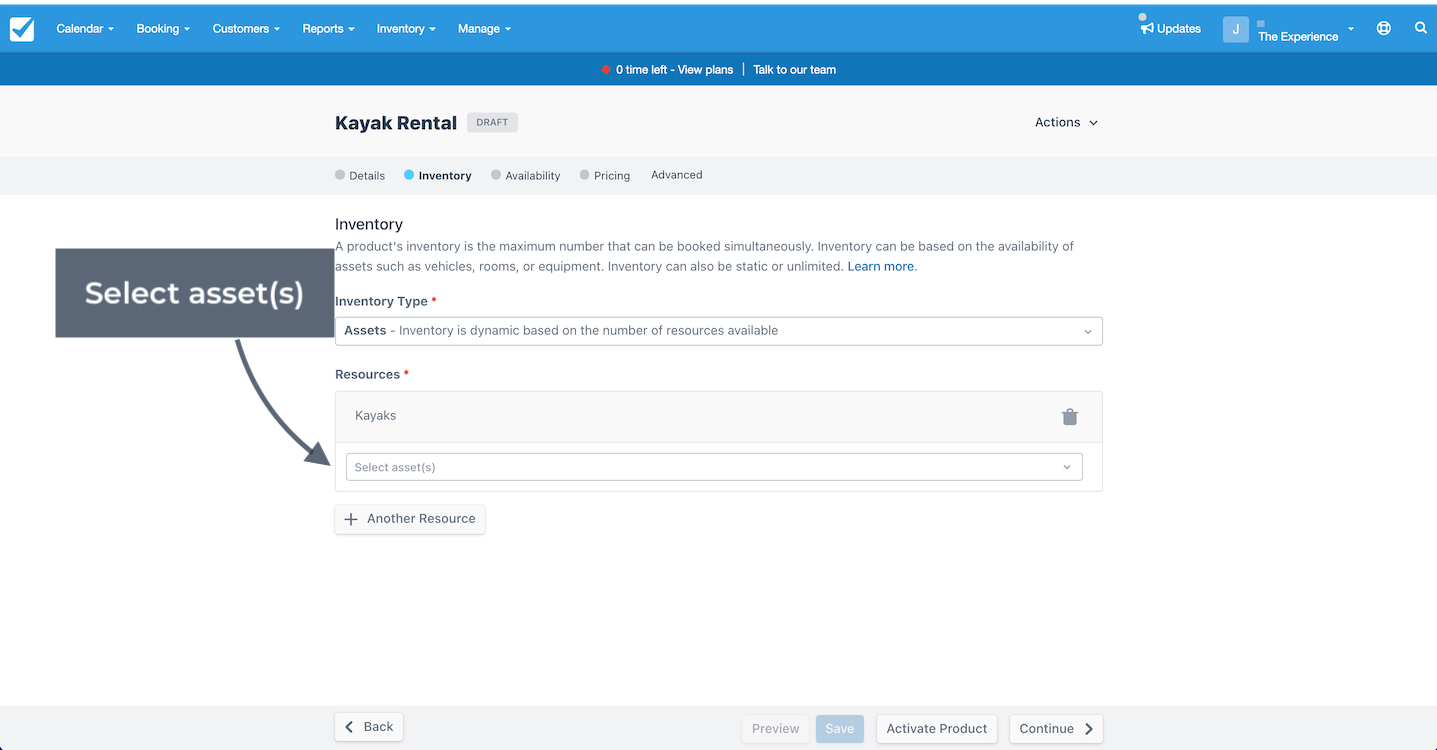 2.  Click Select asset(s) to open the drop-down menu listing available assets.
3. Select the asset(s) you want to associate with your product.
4. Next, determine whether the asset associated with the product is priced by each asset and private to each booking (Quantity) or priced per seat and a shared booking (Capacity). These inventory numbers are configured with the asset (Inventory > Assets). We cover this in more detail in the article: Assigning Assets to your products by quantity vs. capacity.
In the next article in this series, we look at assigning resources by quantity or capacity in more detail.
---
< Creating new assets for your product |  Assigning additional assets to your product >
---