---
Paguelofacil is a popular Payment Provider for Panama and can be configured to receive payments through Checkfront.
Although the integration does not work seamlessly through the Checkfront booking and payment form, this is a great option for businesses in Panama who wish to receive online payments for their bookings through Checkfront.
Before you can get started, you must already have a Paguelofacil account in place and be ready to receive payments. If you don't yet have an account, then get started here.
Important!

You MUST email soporteweb@paguelofacil.com to have your return URL set to your Checkfront URL followed by a "/notify/Paguelofacil/".

For example: https://yourcompany.checkfront.com/notify/Paguelofacil/

Include your client code in the request so that the Support team knows which account it is dealing with.
---
To enable Paguelofacil, log in to your Checkfront account and navigate to Manage > Ecommerce Setup, making sure the Payment tab is selected.
Here you see a list of available payment modules. Locate the Paguelofacil tile from the list.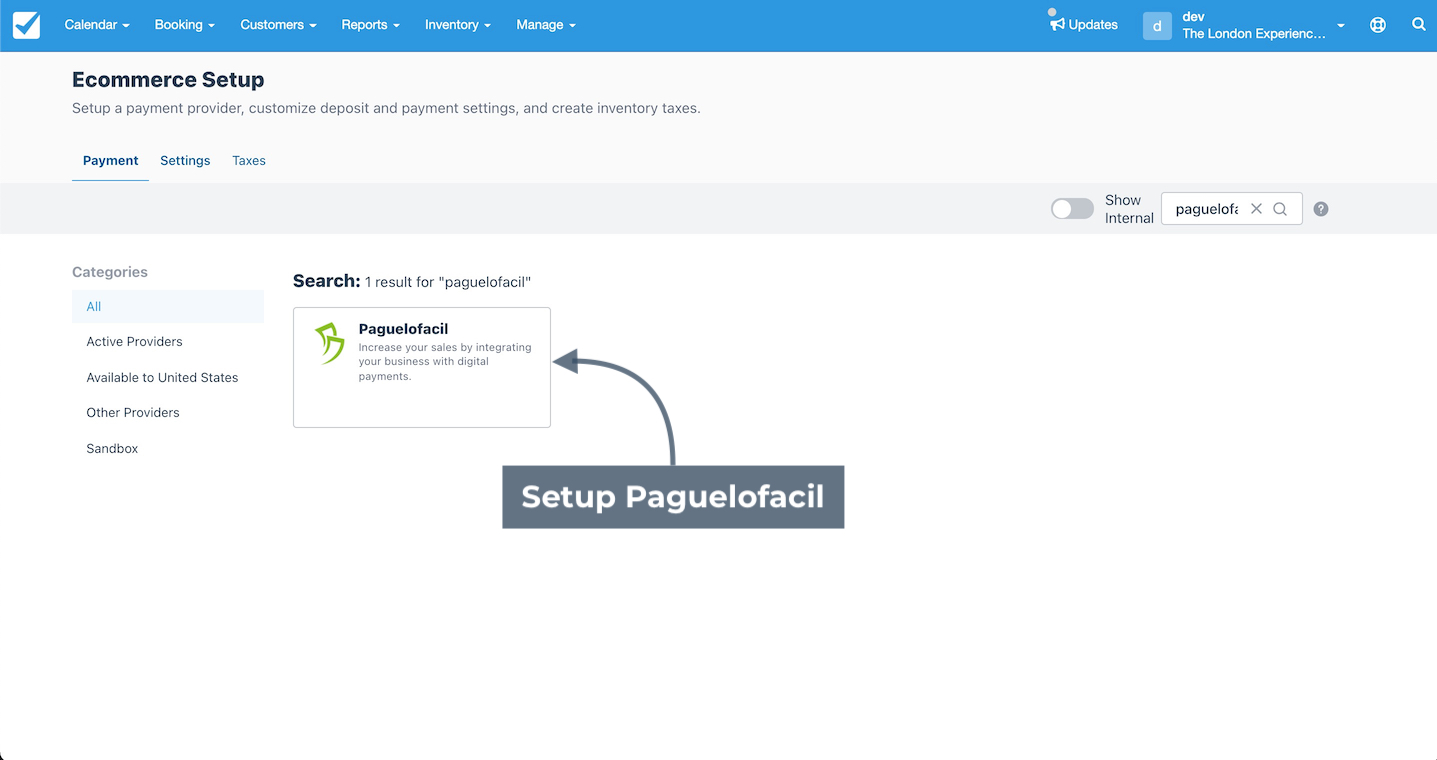 You find it by clicking on the links in the left side menu labelled Available to [your country] or All. You can also search for the Paguelofacil tile directly in the provided search box.
Hover over the tile, which turns grey, and click.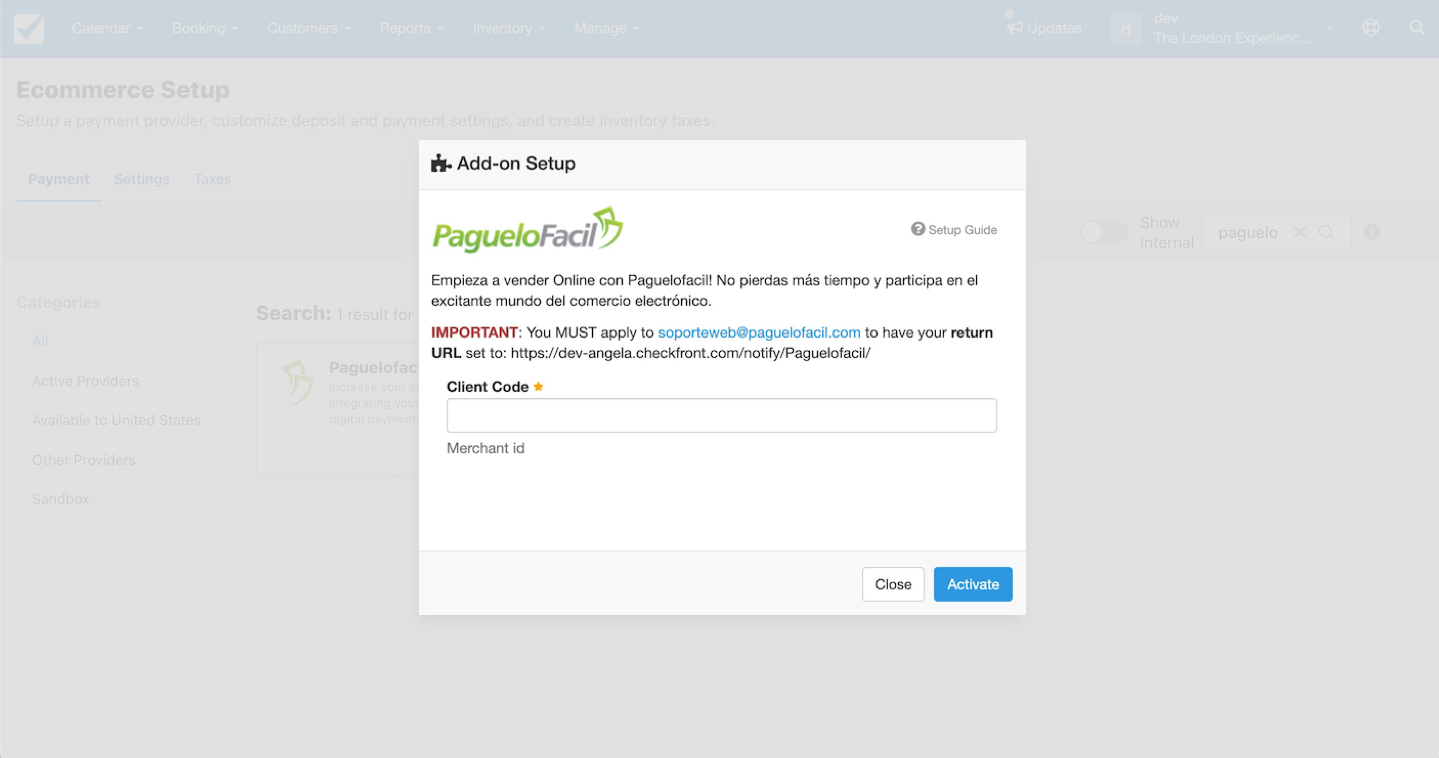 This opens the Paguelofacil activation window, as pictured above. From here, enter your Client Code (Merchant ID) in the field provided and then click the blue Activate button.
Paguelofacil is now successfully integrated with your Checkfront account and is listed under your section of Active Providers.
A pay now button is shown to the Customer when they are ready to complete their booking. After clicking on this button, they are redirected to the Paguelofacil website to complete their payment. When the payment has been made, the Customer is transferred back to Checkfront automatically.
Also, make sure you have enabled payment processing and configured any applicable taxes and ecommerce settings in the Manage > Ecommerce Setup section of Checkfront.