---
Unfortunately, Facebook has removed the option to link your website to the Book Now button. This means connecting Facebook's Book Now button to your Checkfront Booking page is no longer possible.

Our Product team has requested that we be added to the Book Now Partner's List, but in the meantime, here is a work-around...

Log in to Facebook and navigate to your Page.
Click to

Edit

or

Add a Button

(top of page)
Choose either one of the

Contact Us or Learn More button options.
Paste in your Website URL e.g.

https://mybusiness.checkfront.com/reserve/

Click Save.

Now when Customers visit your page, they can click on the Contact Us or Learn More button to view your online booking page. You can also direct them to use that button via a post or through Facebook Ads.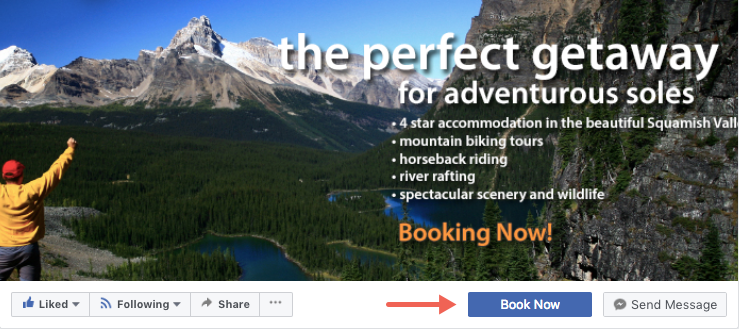 If you are unable to use the Checkfront app with your Facebook Page, all is not lost! Facebook Pages also have a call-to-action button that you can use to direct Customers to the booking portal on your own website or any other landing page of your choosing.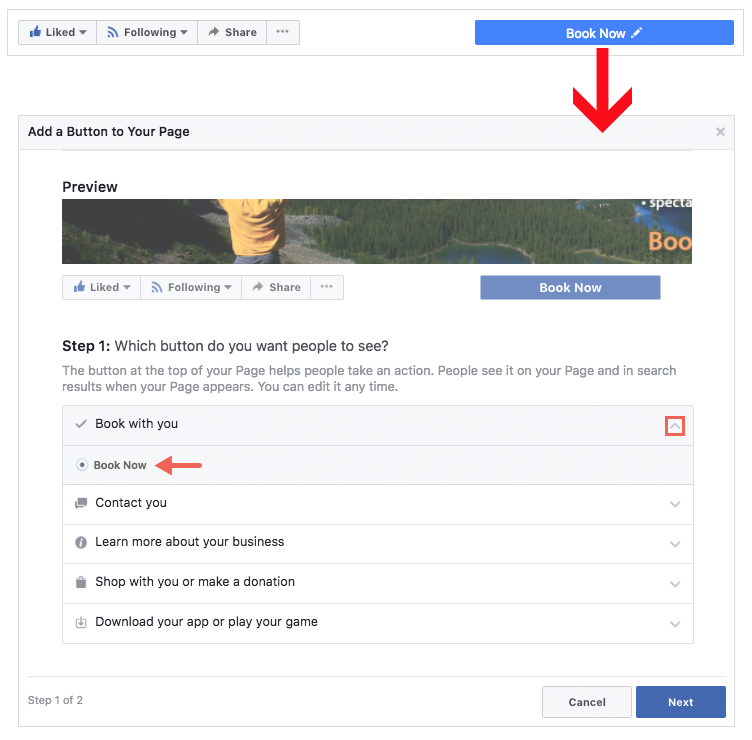 Configuring this button is easy and takes just a few steps to activate.
While in edit mode on your Facebook Page, click on the call-to-action button to display the options.
Click on the drop-down arrow to slide out the booking options and select the only one on there, Book Now. Click the blue Next button to continue.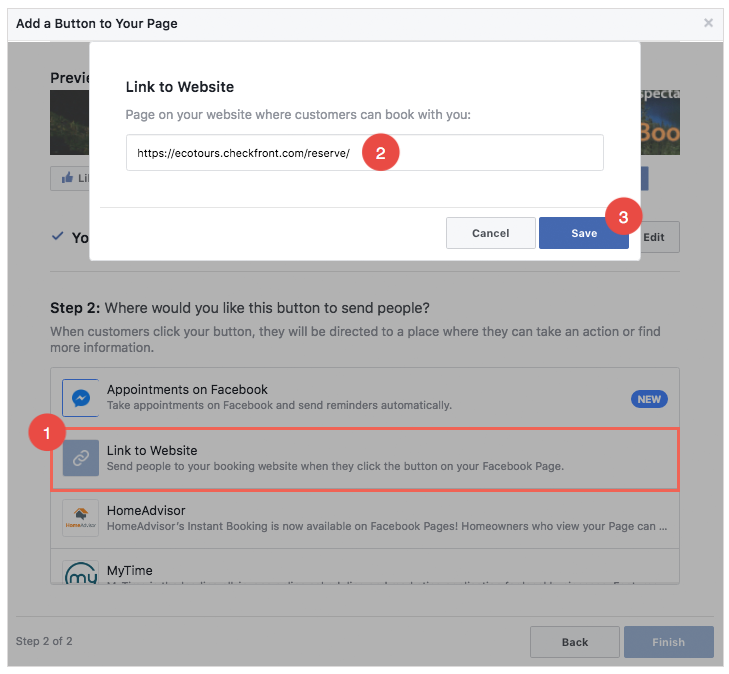 Next, select Link to Website (1) and then enter the URL of the page you wish to direct your customers to (2). This might be a page on your website or the /reserve page for your Checkfront Booking Manager. Click Save (3) to complete the action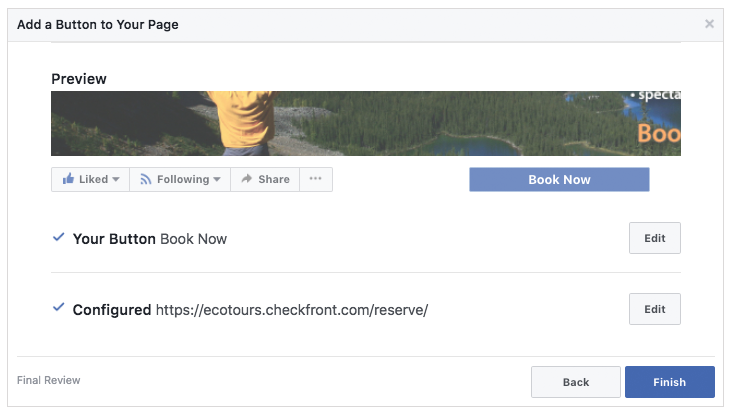 In the next view, simply click Finish to complete the configuration of your Book Now button.
And that's it! When a Customer clicks that button on your Facebook Page, they will be directed to the page you chose in the steps above.
---
---