---
Plan Availability: X Soho | ✓ Pro | ✓ Plus | ✓ Enterprise | ✓ Flex |
Locate: Inventory > Gift Certificates > Create Gift Certificate
Prerequisites:
A plan that includes Gift Certificates.
Gift Certificates activated within your account (Manage > Integrations).
Admin permissions or restricted permissions to Manage Gift Certificates and Manage Gift Certificate Templates.
Need to activate Gift Certificates for your account? Be sure to read the first article in this series: Gift Certificates: Setup
---
To learn more about how Staff can issue complimentary Gift Certificates by email, please jump to the sixth article in this series - Gift Certificates: Staff Issued via Email.
To learn how to create a Gift Certificate for purchase, let's start walking through the process by following the steps below!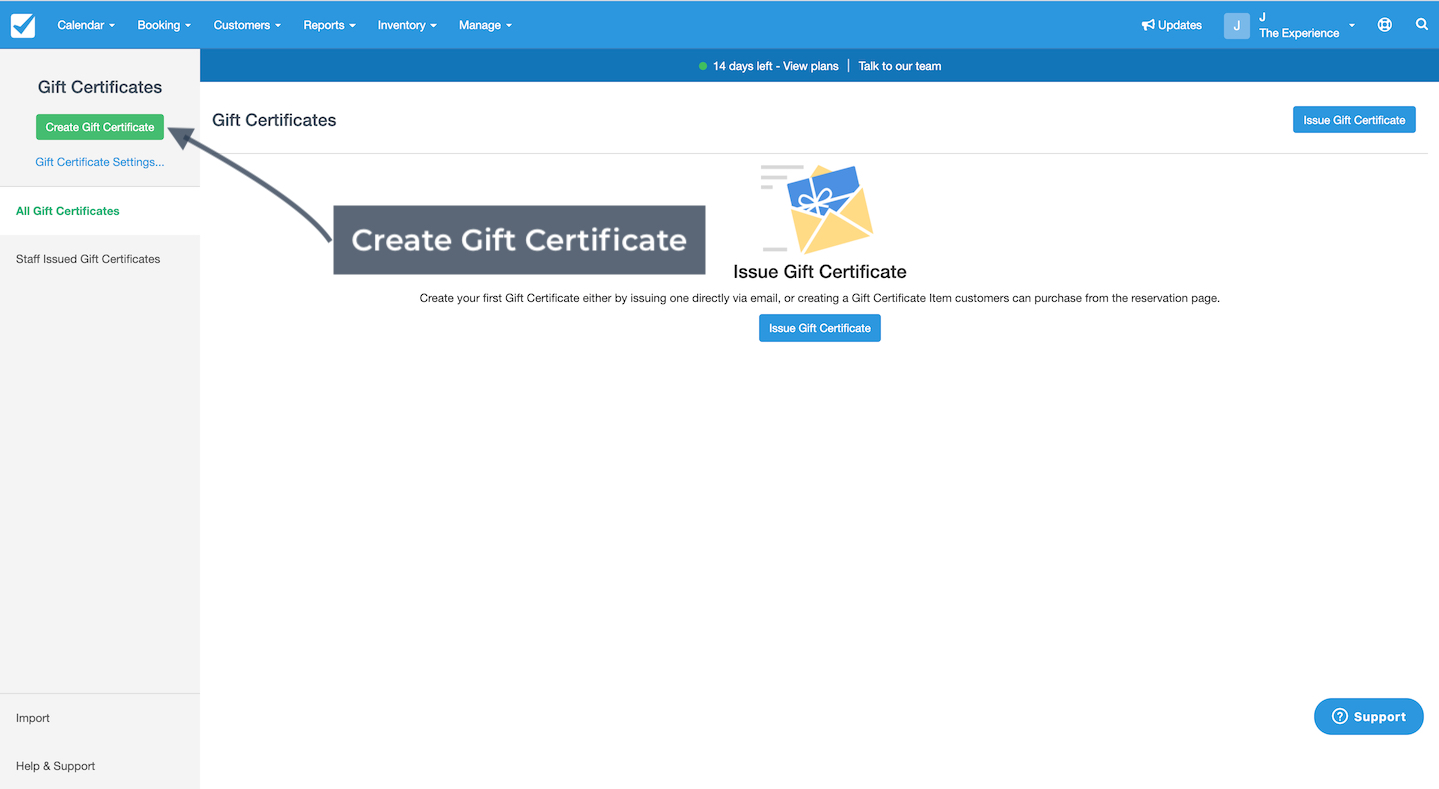 After activating the Gift Certificates Integration, you are taken directly to the feature's management page. If you happen to be elsewhere in the system, you can access the same Gift Certificates screen through your main menu (Inventory > Gift Certificates).
Click on the Create Gift Certificate button at the top-left to get started.
From there, you are taken to the Gift Certificate Template Builder. In the next article in this series, we start looking at the first step in building a Gift Certificate.
---
< Gift Certificates: Setup | Gift Certificates: Template Builder - Description>
---