---
After setting up your conversion action in Google Ads, it's now time to review and install your tag. Checkfront requires two pieces of information from the code provided to you by Google Ads. These are the Conversion ID and the Conversion Label.
To locate the pieces of code you need, click on the Use Google Tag Manager tile.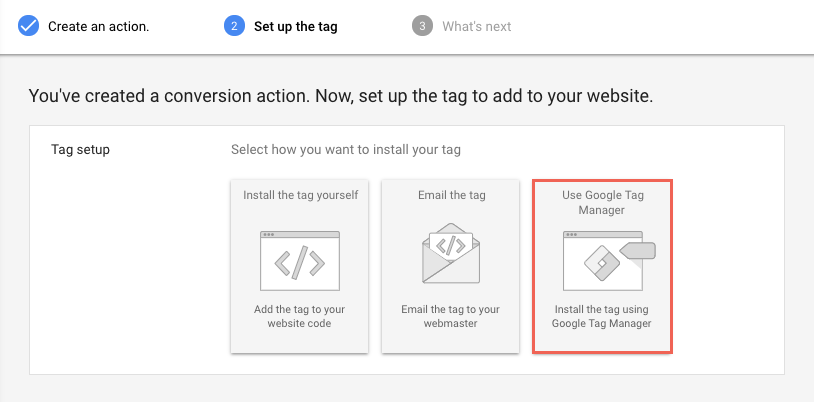 The following screen will display the two codes you need. Make a note of these for the next step.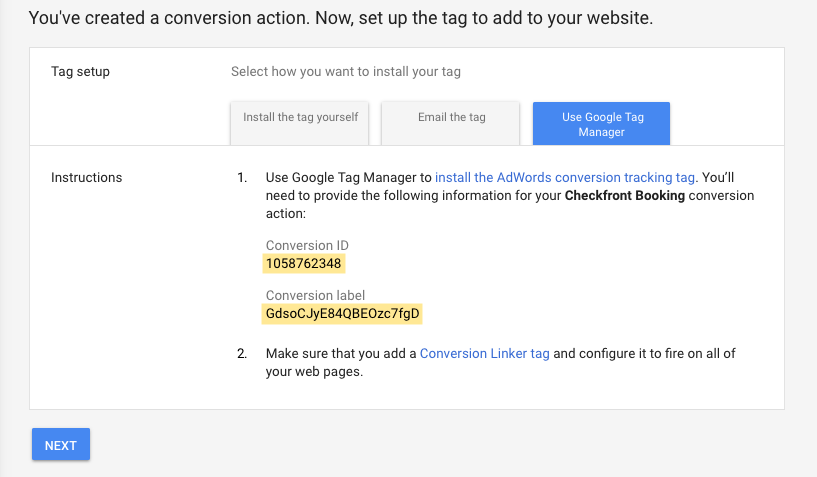 Once you've noted that information, click Next to save your progress and then head over to your account at Checkfront.  
---
< Google Ads: Setup in Ads     |     Google Ads: Setup in Checkfront >
---