---
To configure Google Ads in your Checkfront dashboard, navigate to Manage > Integrations > Google Ads.
From the pop-up window, enter your Google Conversion ID and Google Conversion Label. Then, click the Activate button.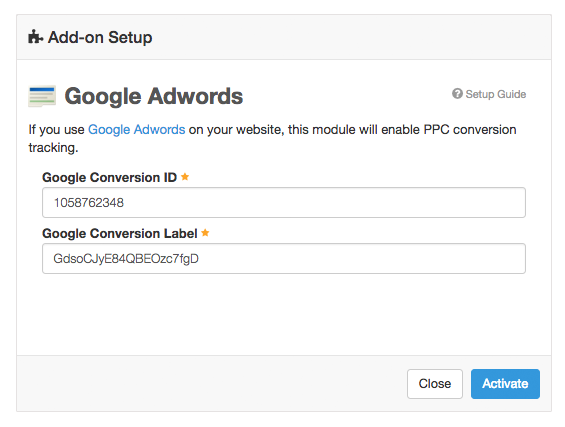 Once activated in Checkfront, new Customer bookings will be sent to your Google Ads account along with the value of the transaction.
Checkfront Tip:

The tracking status in your Google Ads account will remain Unverified until your first successful conversion, so don't worry if this doesn't appear to be updating for you right away.
If you don't currently use Google Ads but are still interested in your conversion rates, have a look at our Google Analytics integration.
---
< Google Ads: Tracking Tag Installation
---