---
Plan Availability: ✓ Soho | ✓ Pro | ✓ Plus | ✓ Enterprise | ✓ Flex |
Locate: Calendar > Inventory > Item/Product
Industries: ✓ Accommodations | X Activities | X Tours | X Rentals | X Adventures | X Escape Rooms | Learn More
Prerequisites:
Admin permissions or restricted permissions to View calendars and Change Daily Inventory Availability.
Inventory configured within Checkfront.
Your account must have access to items (Inventory > Items), which is a key feature of our classic version of Checkfront.
This integration is not yet supported with products (Inventory > Products), which is a key feature of our newest version of Checkfront.
New to Checkfront - Products ✨

Products (Inventory > Products) is the successor feature to (Inventory > Items) and is available in our newest version of Checkfront.

Not yet on our newest version and interested in upgrading? Please contact our Technical Support team for more information.

Discover more product-related help articles here: Products (New).
In this article, we look at where to manually update your inventory in Checkfront and how to handle updates to bookings in external channels.
New to the myallocator integration? Read the first article in this series for an introduction!
Please read the full series of articles, accessed at the side and bottom of this page, to learn more about the myallocator integration.
---
Manually updating inventory from the item/product calendar
Back to top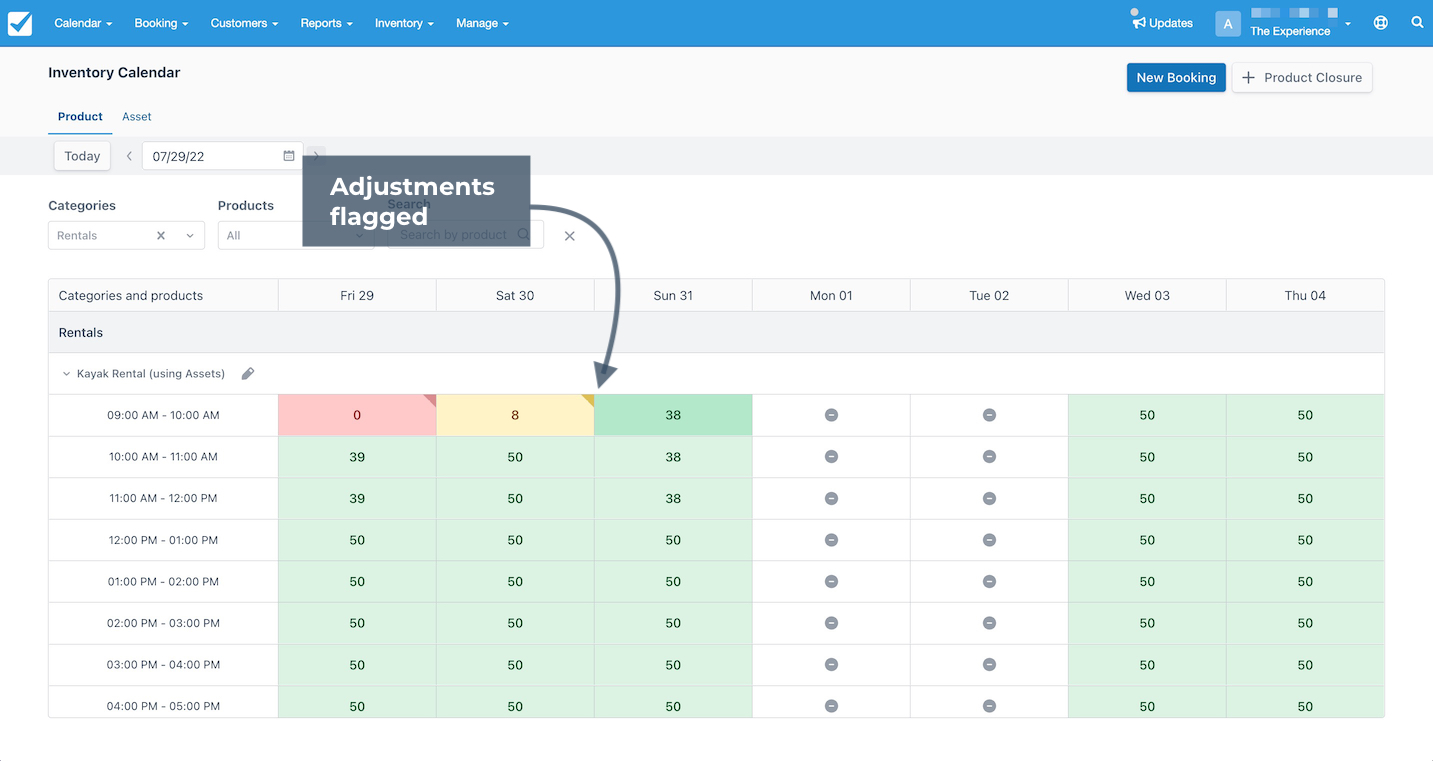 As bookings come in your inventory levels will be updated accordingly. Any manual adjustments to the inventory, are automatically sent as updates to myallocator. Manual adjustments can be made in Checkfront, using the Inventory Calendar (Calendars > Inventory).
| | |
| --- | --- |
| | Learn more about the Item Inventory Calendar here... |
---
External Channel Booking Updates

All booking edits are sent from myallocator to Checkfront; however, this only updates the 'external booking'.

If the booking has already been imported, then any changes to the external booking are not reflected in the imported Checkfront booking.

The best solution is to disable booking edits in all enabled channels in myallocator, such as Booking.com. If you proceed with this solution, this means the Guests need to contact you directly for any changes.

Another option is to not import external bookings (under Reports > Booking Index > External Bookings) until after your Guests show up at the reception and check-in. With this solution, the items are blocked in Checkfront, even if you don't import the external bookings. However, Checkfront notifications are not sent to Guests until the booking is imported...something to consider when making your decision.

If you want to allow edits, and need to import your external bookings, then the third option would be to manually edit the Checkfront bookings when any changes are made. This is providing that you are notified (by either Booking.com or Myallocator) that a change has been made to a booking.

After receiving such a notification, you would then need to edit the booking in Checkfront to match the changes that were made.
---
< Reviewing external item bookings synched through myallocator
---