---
Plan Availability: ✓ Soho | ✓ Pro | ✓ Plus | ✓ Enterprise | ✓ Flex
Locate: Manage > Integrations > CRMs > Nutshell
Prerequisites:
Admin permissions to manage Integrations.
A Nutshell account created and accessible!
The Nutshell integration is available to both those using items (Inventory > Items), a key feature of our classic version of Checkfront, and those using products (Inventory > Products), a key feature of our newest version of Checkfront.
New to Checkfront - Products ✨

Products (Inventory > Products) is the successor feature to (Inventory > Items) and is available in our newest version of Checkfront.

Not yet on our newest version and interested in upgrading? Please contact our Technical Support team for more information.

Discover more product-related help articles here: Products (New).
In this article, we look at how to test the Nutshell integration in Checkfront.
New to the Nutshell integration? Be sure to read the first article in this series for an introduction!
Please read the full series of articles, accessed at the side and bottom of this page, to learn more about the Nutshell integration.
---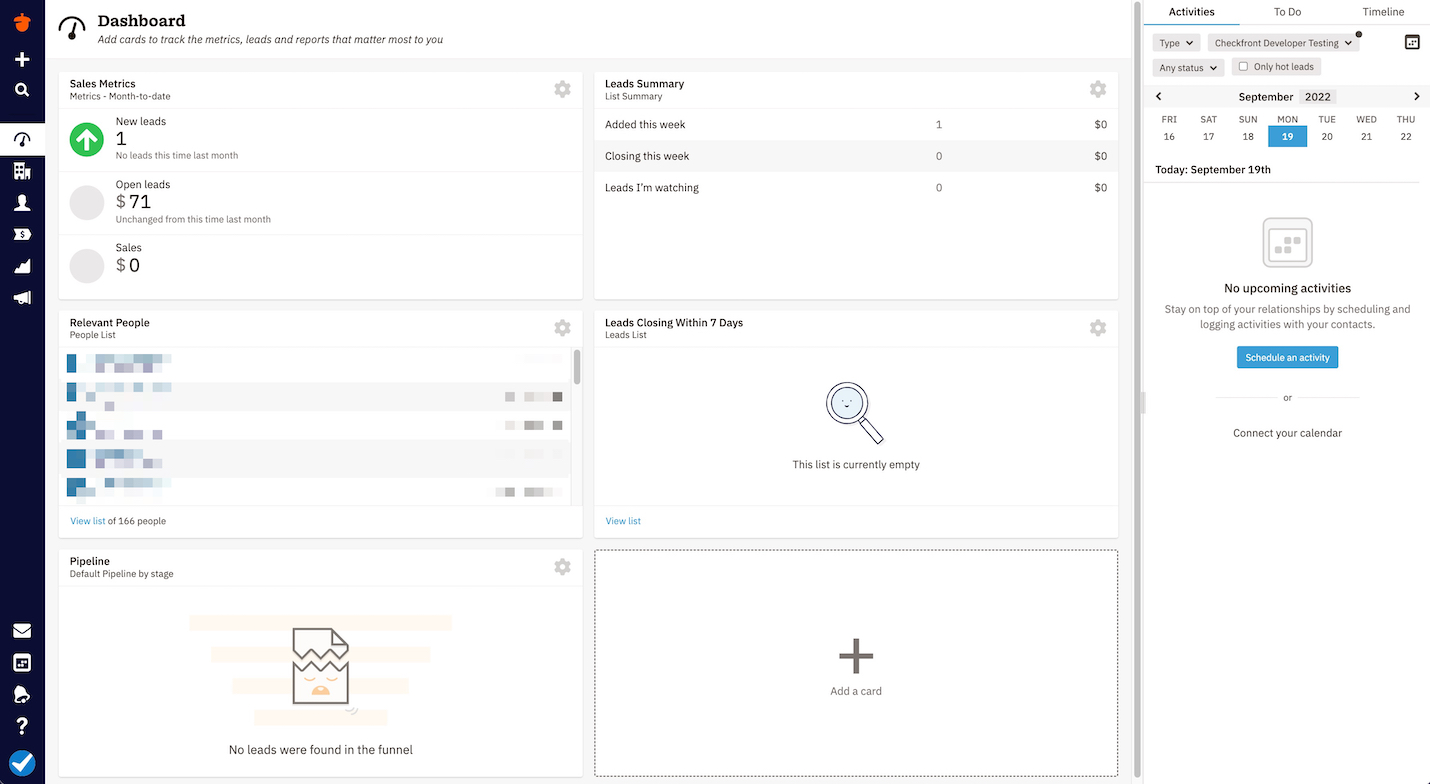 Your Checkfront integration with Nutshell is now complete.
Go ahead and create a test booking in Checkfront. You should see the information instantly updated in Nutshell.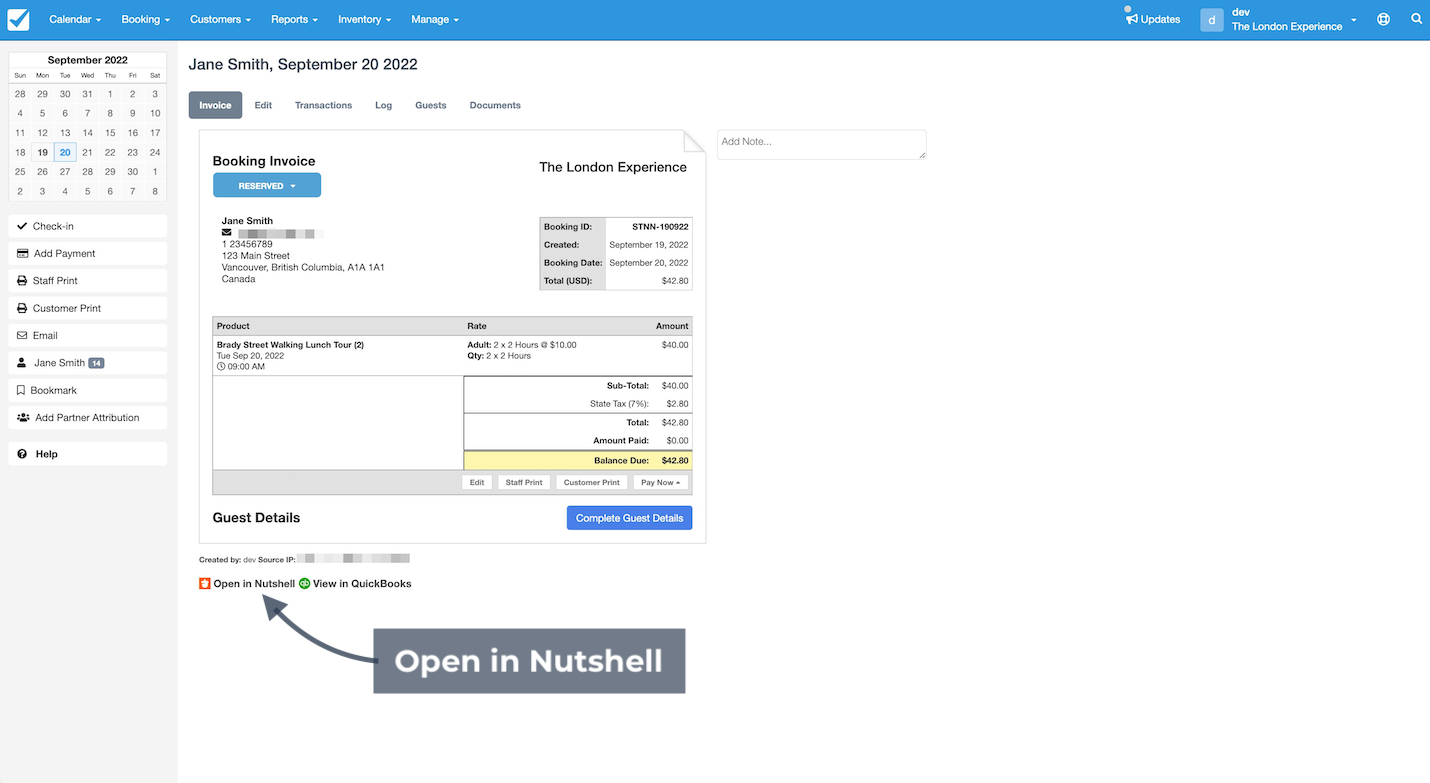 You can confirm this via Checkfront, by clicking on the Open in Nutshell link at the bottom of the associated invoice. Clicking this link opens the Customer in Nutshell so you can review their file.
---
Why am I experiencing sync errors?

Please make sure the Customer's phone number field uses customer_phone as its ID in the Booking Form. If a different field ID is used for the phone field, then errors may occur.



Can custom Booking Form fields be synced to Nutshell?

At this time, we do not sync custom Booking Form fields to Nutshell. However, Nutshell has a robust field mapping tool that we recommend instead.
---
< Setting up Nutshell CRM in Checkfront
---