---
Plan Availability: ✓ Soho | ✓ Pro | ✓ Plus | ✓ Enterprise | ✓ Flex |
Locate: Manage > Integrations > Communication
Prerequisites:
The Slack Notifications integration is available to both those using items (Inventory > Items), a key feature of our classic version of

Checkfront, and those using products (Inventory > Products), a key feature of our newest version

of

Checkfront.
New to Checkfront - Products ✨

Products (Inventory > Products) is the successor feature to (Inventory > Items) and is available in our newest version of Checkfront.

Not yet on our newest version and interested in upgrading? Please contact our Technical Support team for more information.

Discover more product-related help articles here: Products (New).
In this article, we look at setting up the Slack Notifications integration in Checkfront.
New to Slack and using Slack Notifications? Be sure to read the first article in this series for an introduction!
Please read the full series of articles, accessed at the side and bottom of this page, to learn more about the full capability of the Slack Notifications feature.
---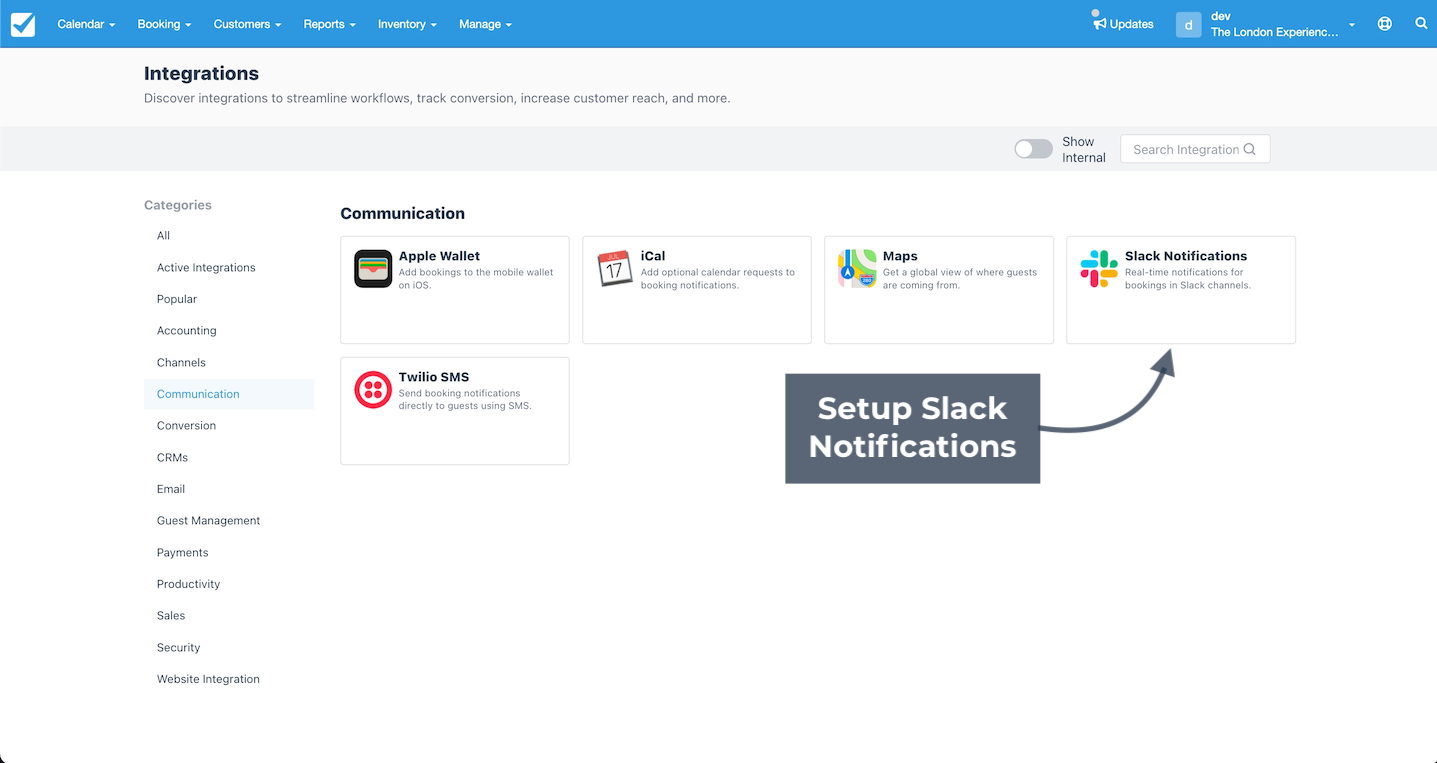 Once you have your channel created in Slack, it's time to configure the add-on in Checkfront. Log in to Checkfront and navigate to Manage > Integrations from the main menu.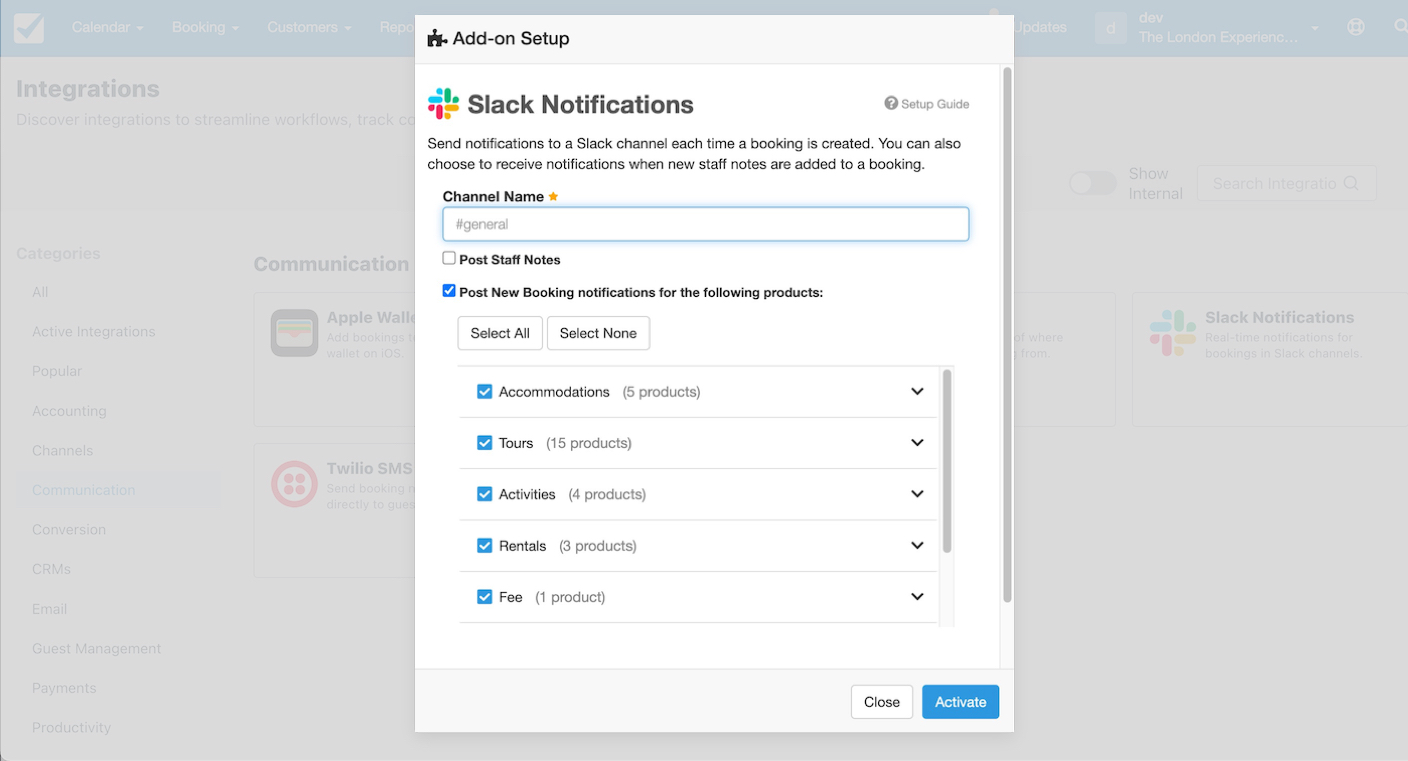 Locate the Slack Notifications tile in the Communication category or search for it, hover over the tile with your mouse, and click to select it. This launches the setup window, as seen above.
Enter the Channel Name created in the previous step. Make sure you put the hashtag at the front, as this is required.
By default, the Post new booking notifications for the following products/items: option is checked. Whenever a new booking is made, either by a Customer/Partner on the front end, or a Staff member in the back end, a notification is sent to the Slack channel for the products/items selected.
It's also possible to send a notification when a note is added to a booking by a Staff member. If you want to activate this option, then check the box labeled Post Staff Notes.
When ready, click the blue Activate button in the bottom right corner of the window.
---
< Slack Notifications: Creating a Slack Channel | Slack Notifications: Integrating with Slack >
---