---
Learn how to view and print sent and submitted documents.
New to Waivers & Documents? Read the first article in this series for an introduction to Waivers & Documents.
---
Which plan do I need to use this feature?
X Soho | X Pro | ✓ Plus | ✓ Enterprise | ✓ Flex |


Where can I find this feature using the top menu?
Manage > Integrations > Popular > Waivers


What more do I need to use this feature?
A subscription to the appropriate plan (see plan availability above).
Admin permissions or restricted permissions for Waivers & Documents.


Which Checkfront version supports this feature - classic, new, or both?
The Waivers & Documents feature is available to both those using items (Inventory > Items), a key feature of our classic version of

Checkfront, and those using products (Inventory > Products), a key feature of our newest version

of

Checkfront.
New to Checkfront - Products ✨

Products (Inventory > Products) is the successor feature to (Inventory > Items) and is available in our newest version of Checkfront.

Not yet on our newest version and interested in upgrading? Please get in touch with our Technical Support team for more information.

Discover more product-related help articles here: Products (New).
---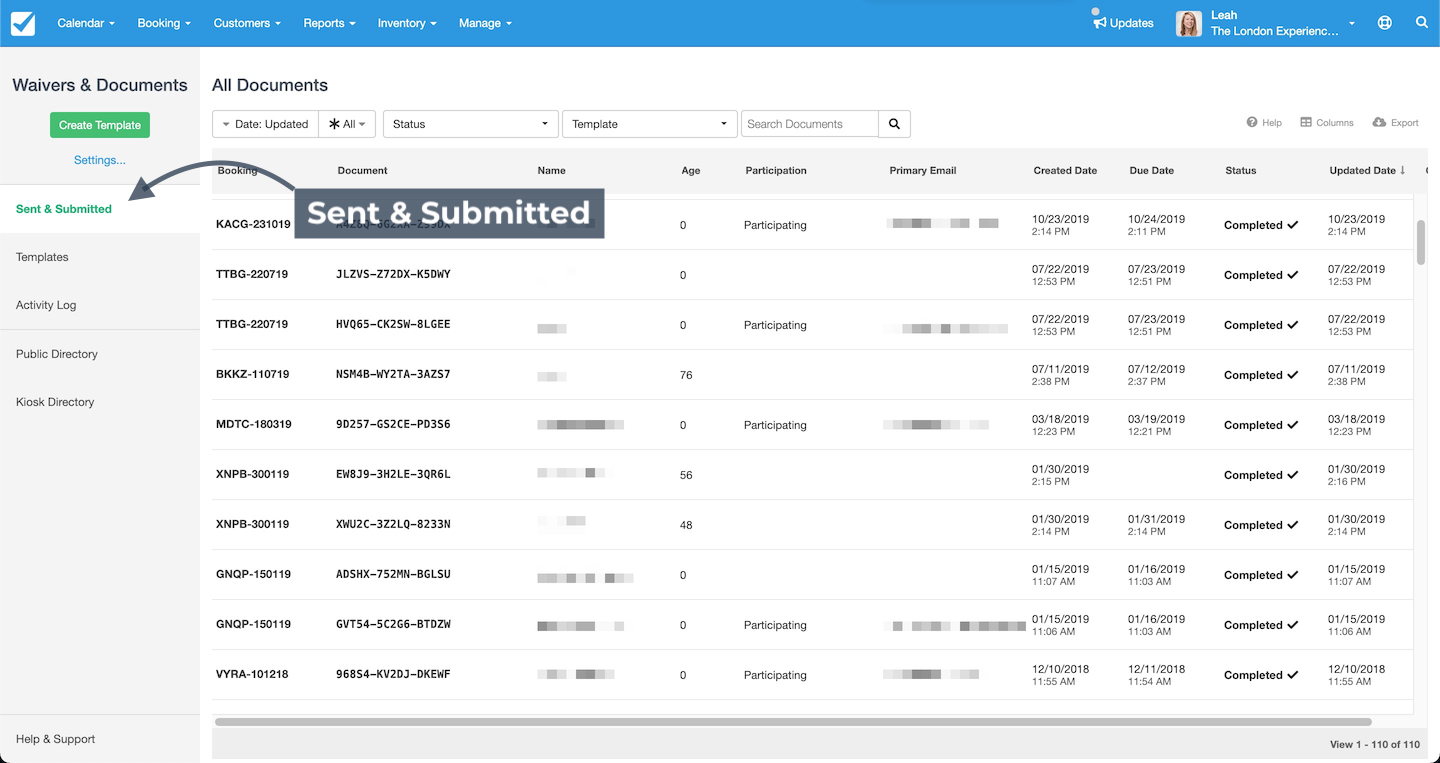 Clicking on the Sent & Submitted button in the left sidebar brings up a list of all documents that have been filled out and signed by your Customers.
Search listed documents by Name, Email, Booking ID, and Document ID using the Search Documents search field.
Clicking on the Booking ID takes you directly to the booking to which the waiver is attached.
Within the Documents tab, you are then presented with the details of the attached waiver.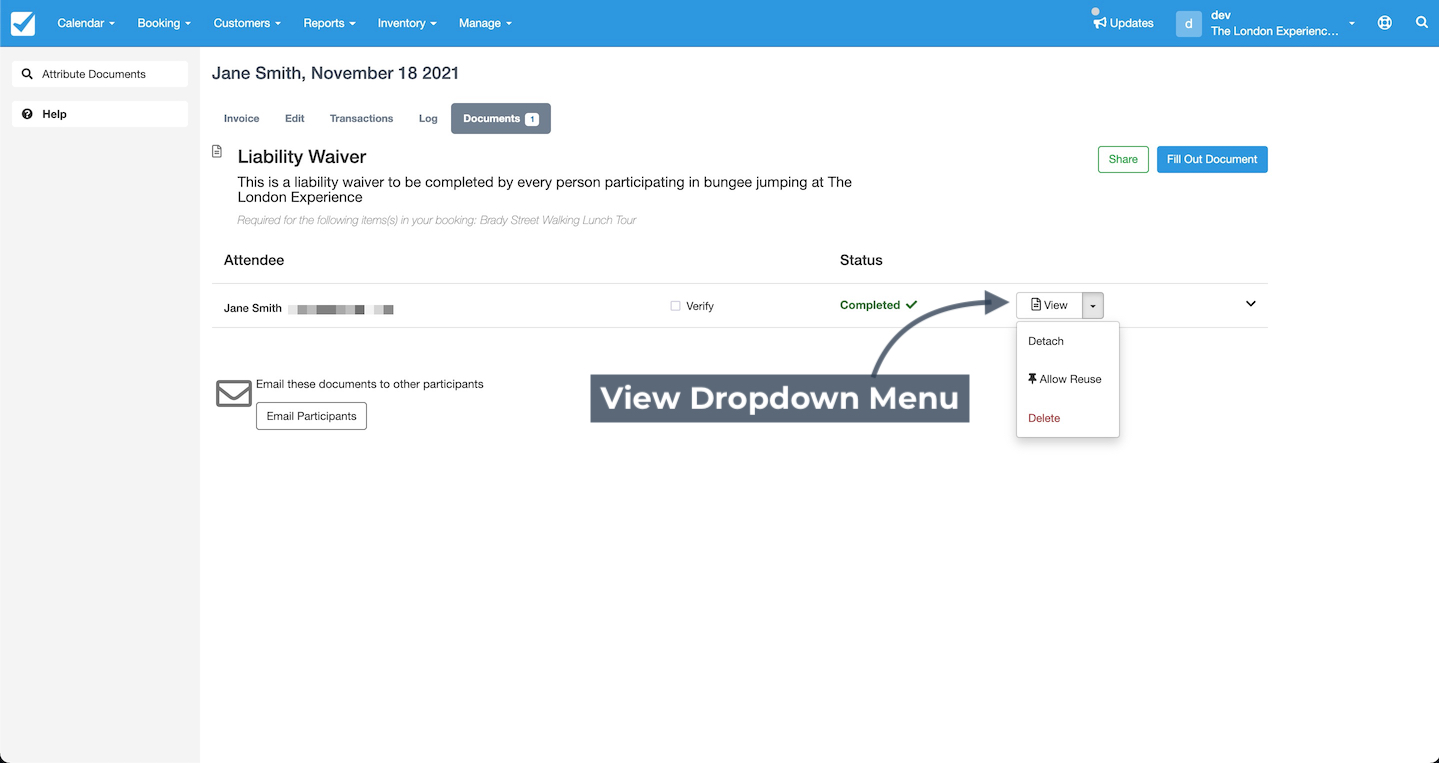 Expand the View dropdown menu to Detach or Delete the signed waiver manually. From here, you can also choose the waiver to Allow Reuse should you have previously set the document to apply to multiple bookings.
In addition, a signed document can be verified by checking the Verify option to the right of the Attendee details. If the option is checked, then the label changes to Verified.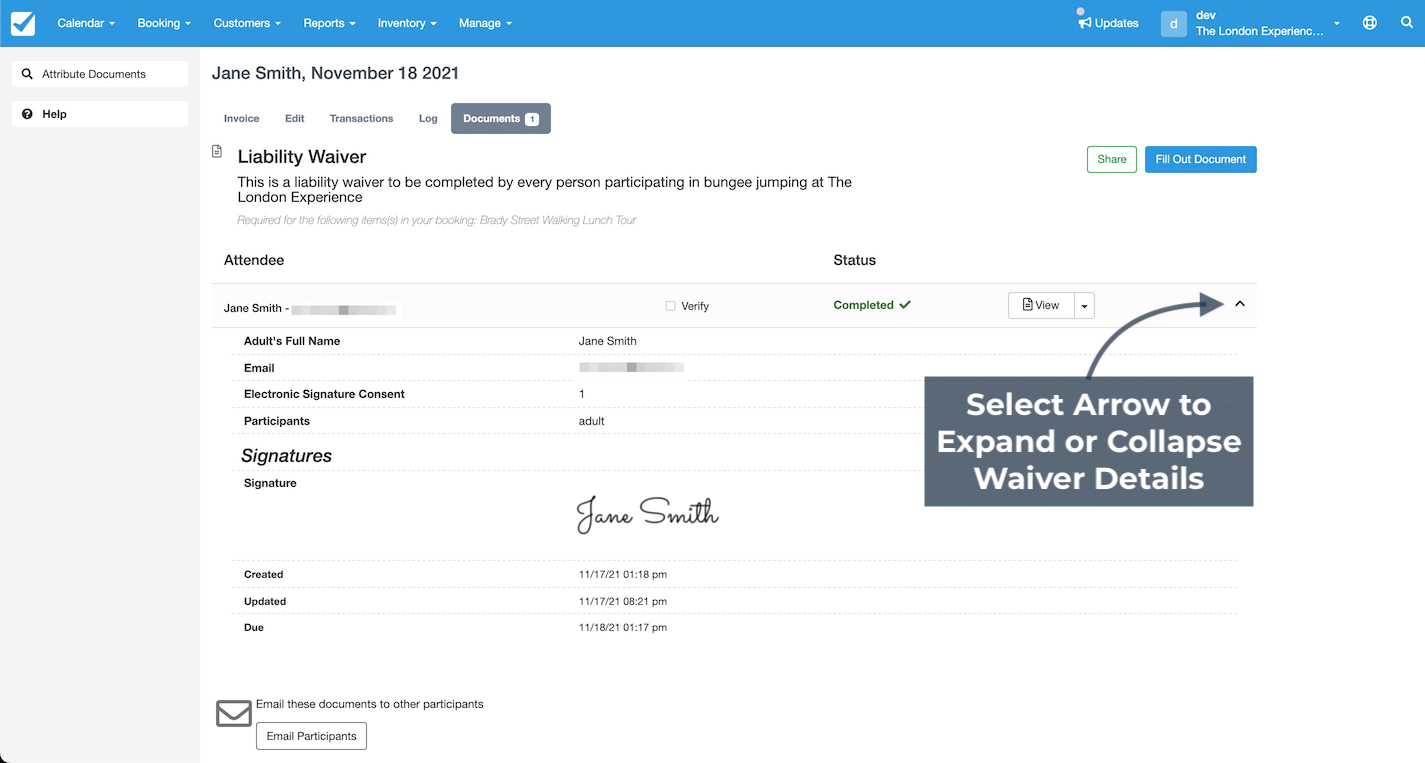 Click on the downward-facing arrow on the right-hand side to view additional information regarding the waiver in question. This includes document signatures and the creation/updated dates.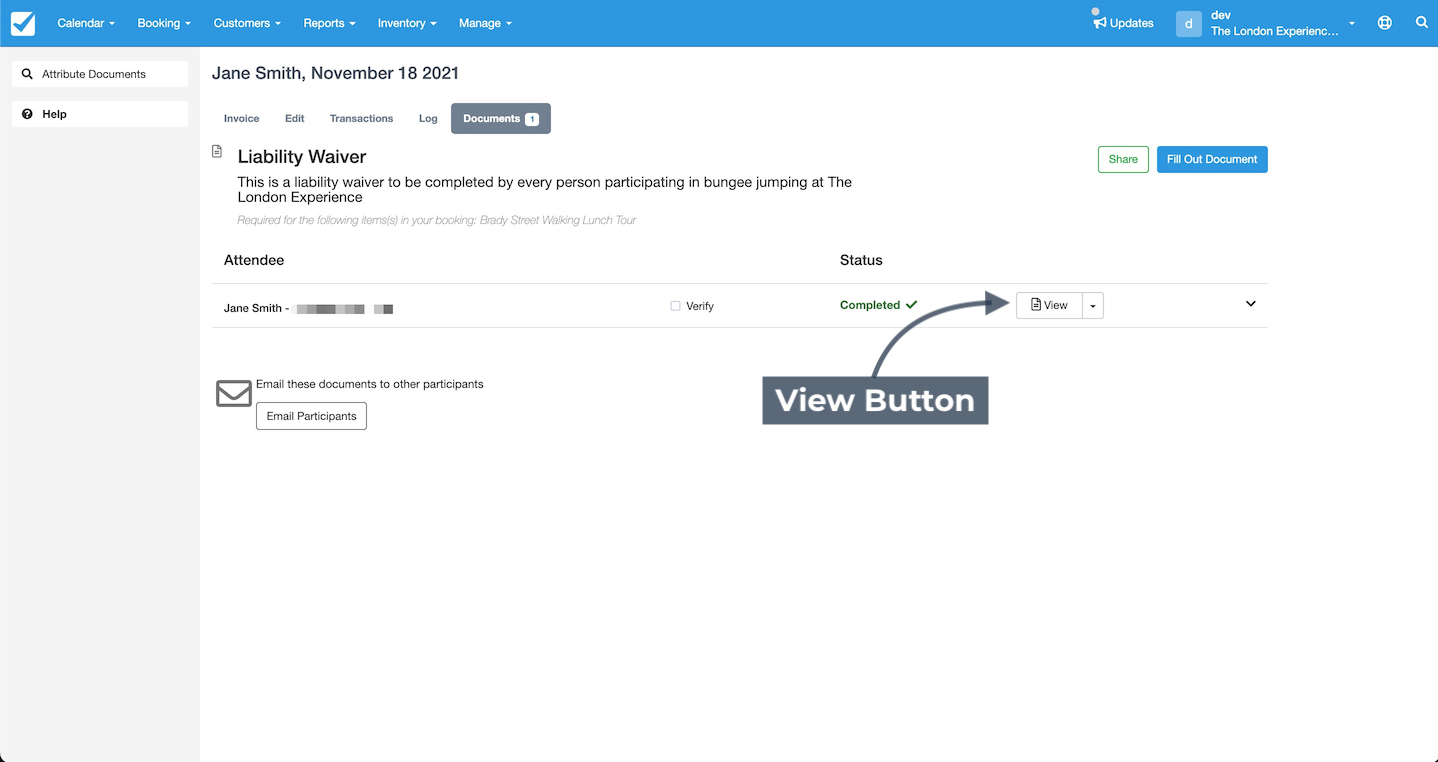 Click the View button to see the completed document in your browser window.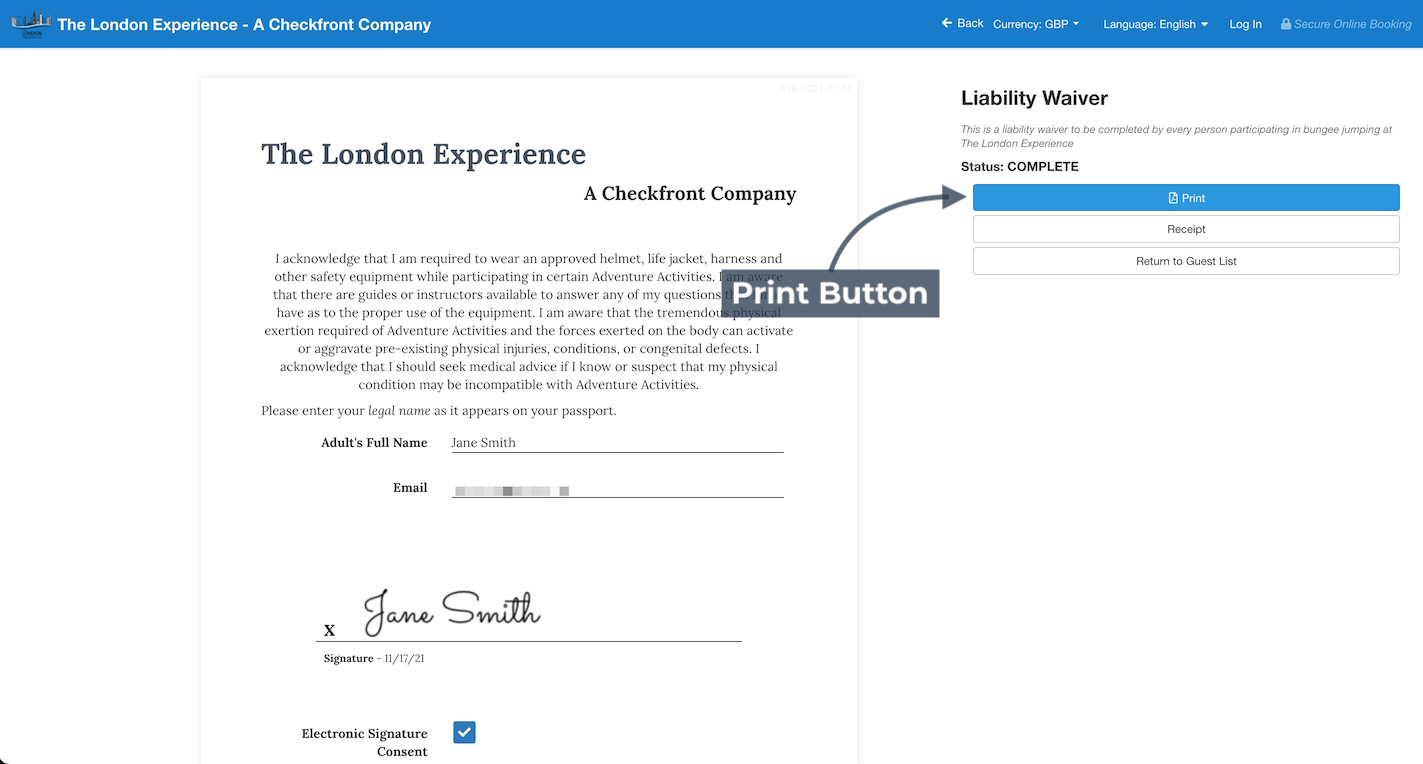 You can click the Print button on the right to make a hard copy.
---
< Navigating your sent and submitted waivers & documents | Attributing waivers & documents to bookings >
---