---
Learn how to view the activity log to track changes and document updates.
New to Waivers & Documents? Read the first article in this series for an introduction to Waivers & Documents.
---
Which plans include this feature?
Legacy:  Soho*, Plus, Enterprise, Flex
New:  Starter**, Growth (Subscription), Growth (Per Booking), Managed
*A 14-day trial of the waivers add-on is available to those on the legacy Soho plan.
**Starter plans include one active waiver template.
→ Learn more about our new plans or how to change your plan.

Where can I find this feature using the top menu?
Bookings > Waivers & Documents > Activity Log


What more do I need to use this feature?
Which Checkfront version supports this feature - classic, new or both?
This feature is available in both our classic version using items (Inventory > Items) and our newest version using products (Inventory > Products).  → Learn more about products
---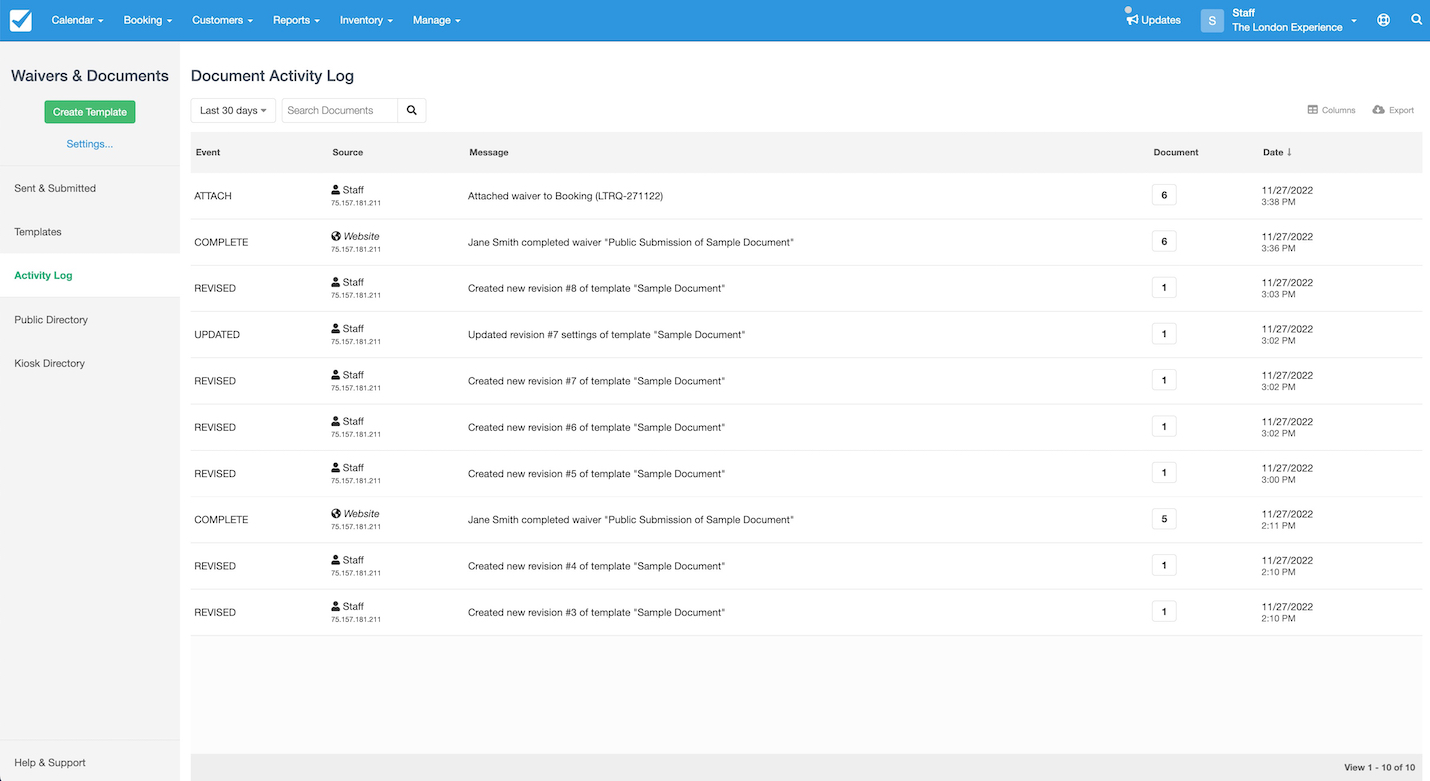 The Document Activity Log details any changes and updates that are made to your documents, including the following information:
Event - This is the activity related to the log entry. For example, the document has been attached (ATTACH), verified (VERIFY), completed (COMPLETE), updated (UPDATED), or revised (REVISED.
Source: This logs where the entry was created by a Staff member or through a Website if a Customer signed the document online. The IP address of the device is also displayed.
Message: This provides further detail for the event, for example, which waiver was verified.
Document: This is the numerical identifier of the document. As each document is created, it is assigned a unique letter-number combination. Click on this to see the document in full.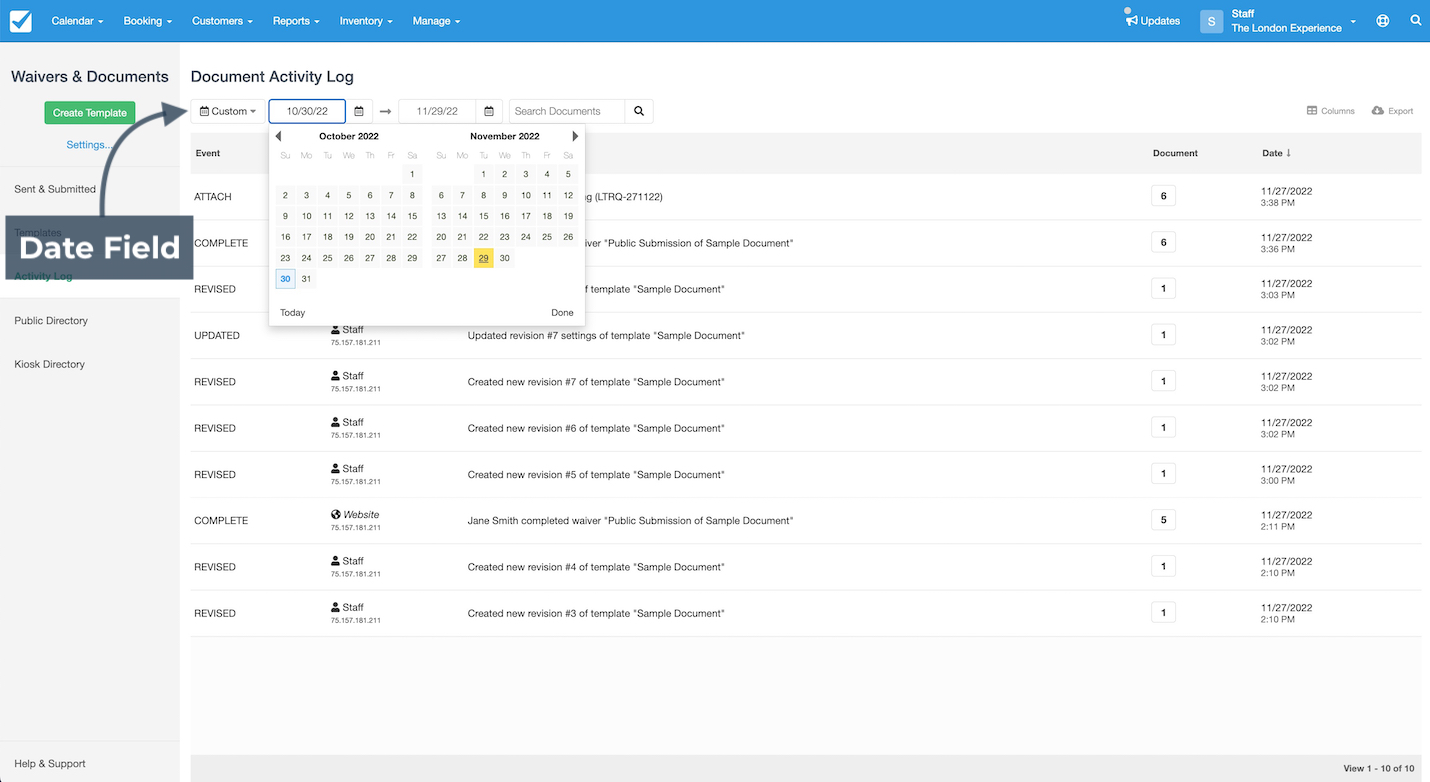 Date: Date and time the update occurred. You can also narrow your activity log to a specific timeframe if required.
Using the date field, as shown above, you can select pre-set periods such as the Last seven days or the Last month. In this case, a Custom date range is selected.  
---
< Export your Waivers & Documents list     |    
---