---
Learn how to view the activity log to track changes and document updates.
New to Waivers & Documents? Read the first article in this series for an introduction to Waivers & Documents.
---
Which plan do I need to use this feature?
X Soho | X Pro | ✓ Plus | ✓ Enterprise | ✓ Flex |


Where can I find this feature using the top menu?
Manage > Integrations > Popular > Waivers


What more do I need to use this feature?
A subscription to the appropriate plan (see plan availability above).
Admin permissions or restricted permissions for Waivers & Documents.


Which Checkfront version supports this feature - classic, new, or both?
The Waivers & Documents feature is available to both those using items (Inventory > Items), a key feature of our classic version of

Checkfront, and those using products (Inventory > Products), a key feature of our newest version

of

Checkfront.
New to Checkfront - Products ✨

Products (Inventory > Products) is the successor feature to (Inventory > Items) and is available in our newest version of Checkfront.

Not yet on our newest version and interested in upgrading? Please get in touch with our Technical Support team for more information.

Discover more product-related help articles here: Products (New).
---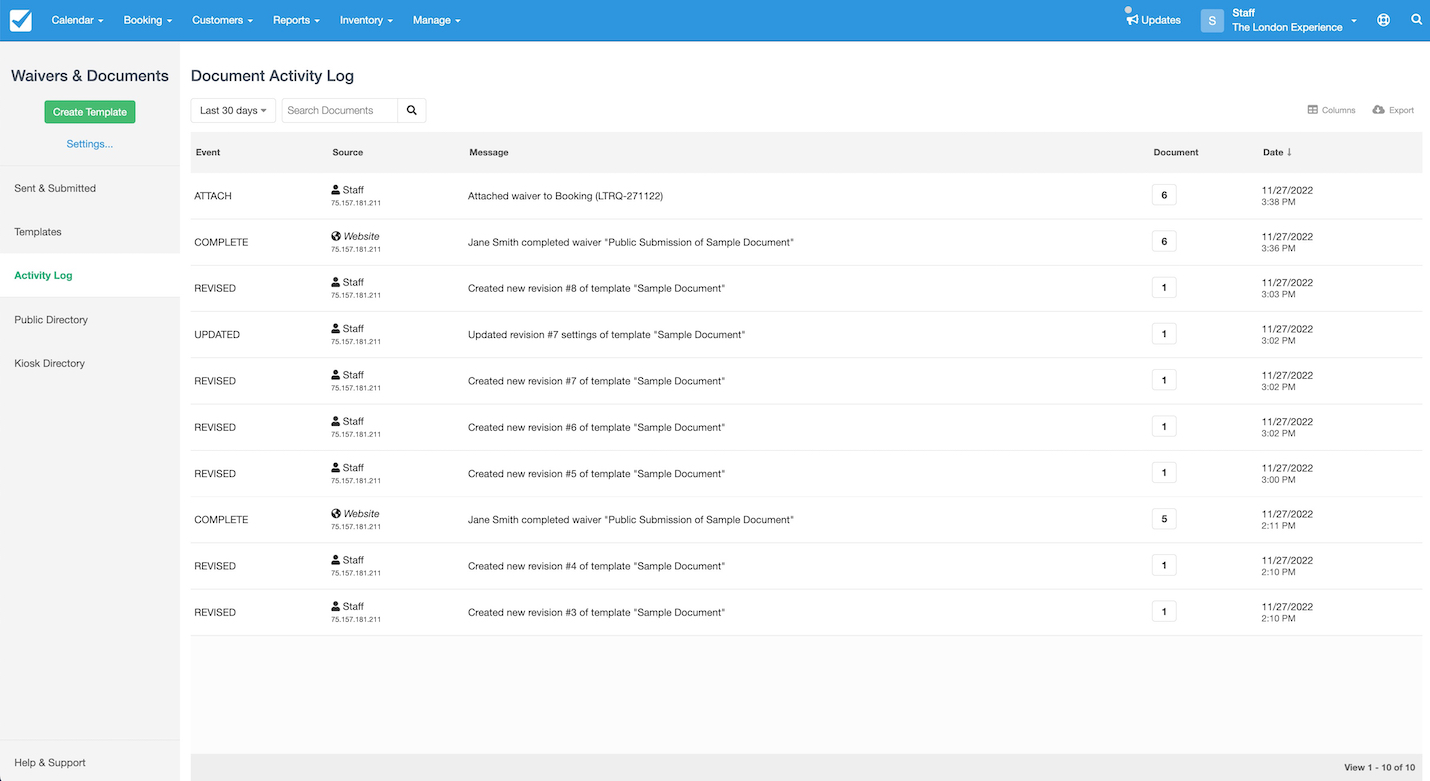 The Document Activity Log details any changes and updates that are made to your documents, including the following information:
Event - This is the activity related to the log entry, for example, the document has been attached (ATTACH), verified (VERIFY), completed (COMPLETE), updated (UPDATED), or revised (REVISED.
Source: This logs where the entry was created either by a Staff member or through a Website if the document was signed online by a Customer. The IP address of the device is also displayed.
Message: This provides further detail for the event, for example, which waiver was verified.
Document: This is the numerical identifier of the document. As each document is created, it is assigned a unique letter-number combination. Click on this to see the document in full.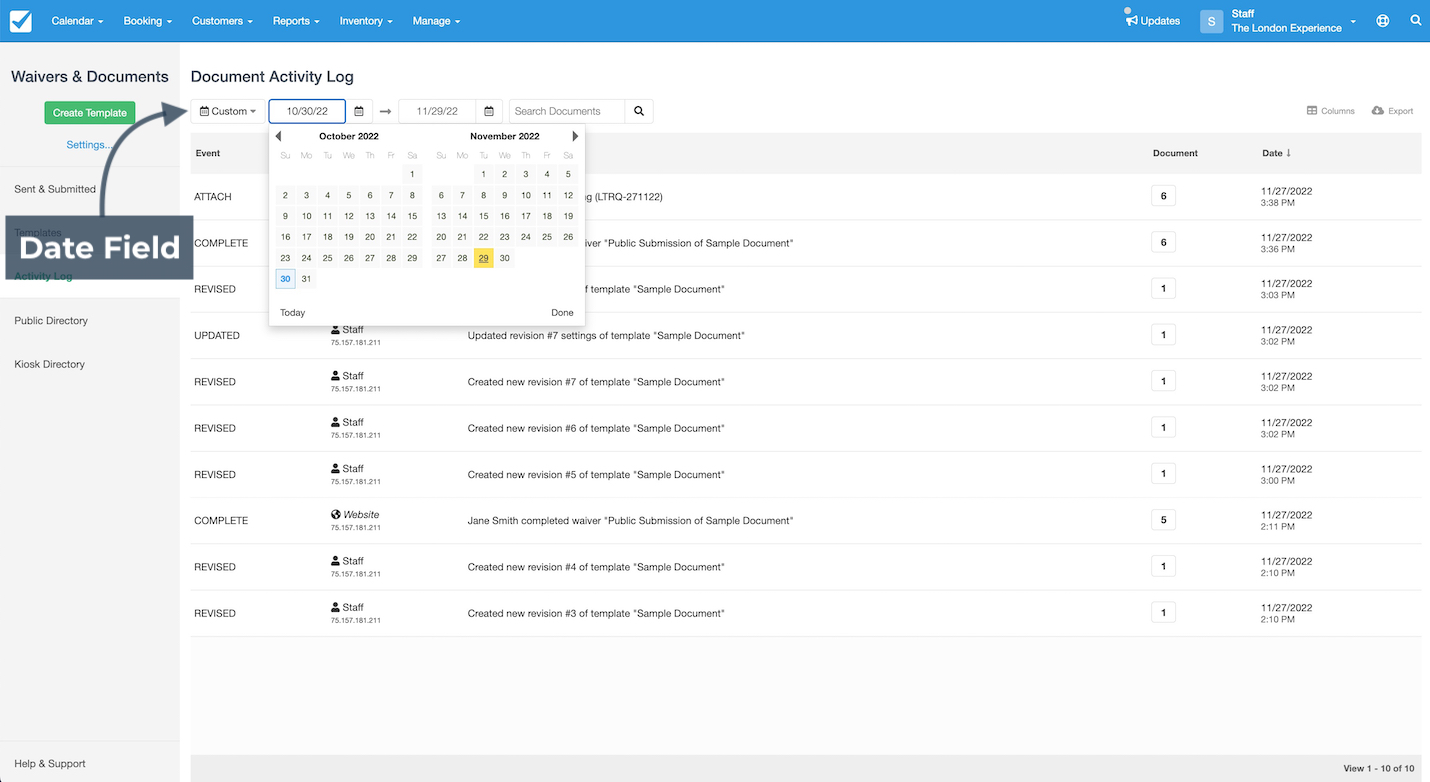 Date: Date and time the update occurred. You can also narrow your activity log to a specific timeframe if required.
Using the date field, as shown above, you can select pre-set periods such as the Last seven days or the Last month. In this case, a Custom date range is selected.
---
< Export your waivers & documents list | Starting your waivers & documents free trial >
---