---
Plan Availability: ✓ Soho | ✓ Pro | ✓ Plus | ✓ Enterprise | ✓ Flex |
Locate: Reports > Booking Index > Booking Details > Invoice
Prerequisites:
Admin

permissions or

restricted permissions

to Bookings.
Booking Details are available to those using items (Inventory > Items), a feature of our classic version of Checkfront.
Interested in using the Booking Details with products (Inventory > Products)? Your account must be a member of our

Early Access Program.
In this article, we look at how to view and change the booking status of a Booking Invoice, including the option to trigger an email notification in the process.
New to the Booking Invoice and booking details? Be sure to read our overview, Booking Details: Introduction, before starting!
Please read the full series of articles, accessed at the side and bottom of this page, to learn more about the full management capability of the Booking Details features.
---
Booking statuses enable you to adjust exactly where an invoice is in the booking process.
Sometimes, an invoice may be in a pending state without any payments applied. The Customer may then make a partial payment on that invoice or even pay it in full.
Either way, it's important for you as a business owner to know which Customers owe you money and which Customers maybe need a follow-up notification sent out.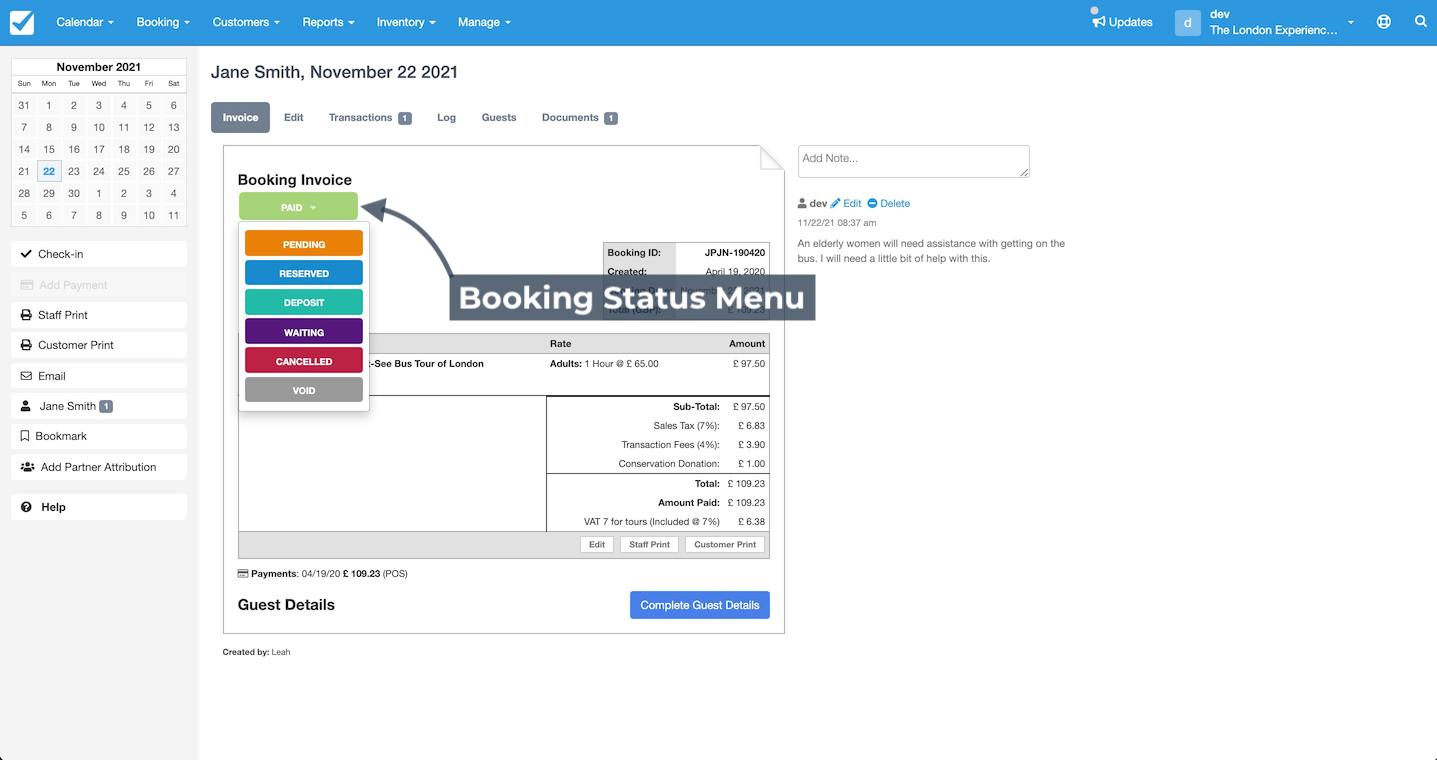 The current status of an invoice is indicated by a brightly coloured label in the top left corner of the document, as seen in the image above.
You can click on this label and open a dropdown menu in order to change the status of the booking.
Pre-bookings and Void Bookings

Customer data from pre-bookings and void bookings are held in the system for up to 30 days. This provides you with an opportunity to reconcile your reports and our Support team to better troubleshoot missing payments, etc.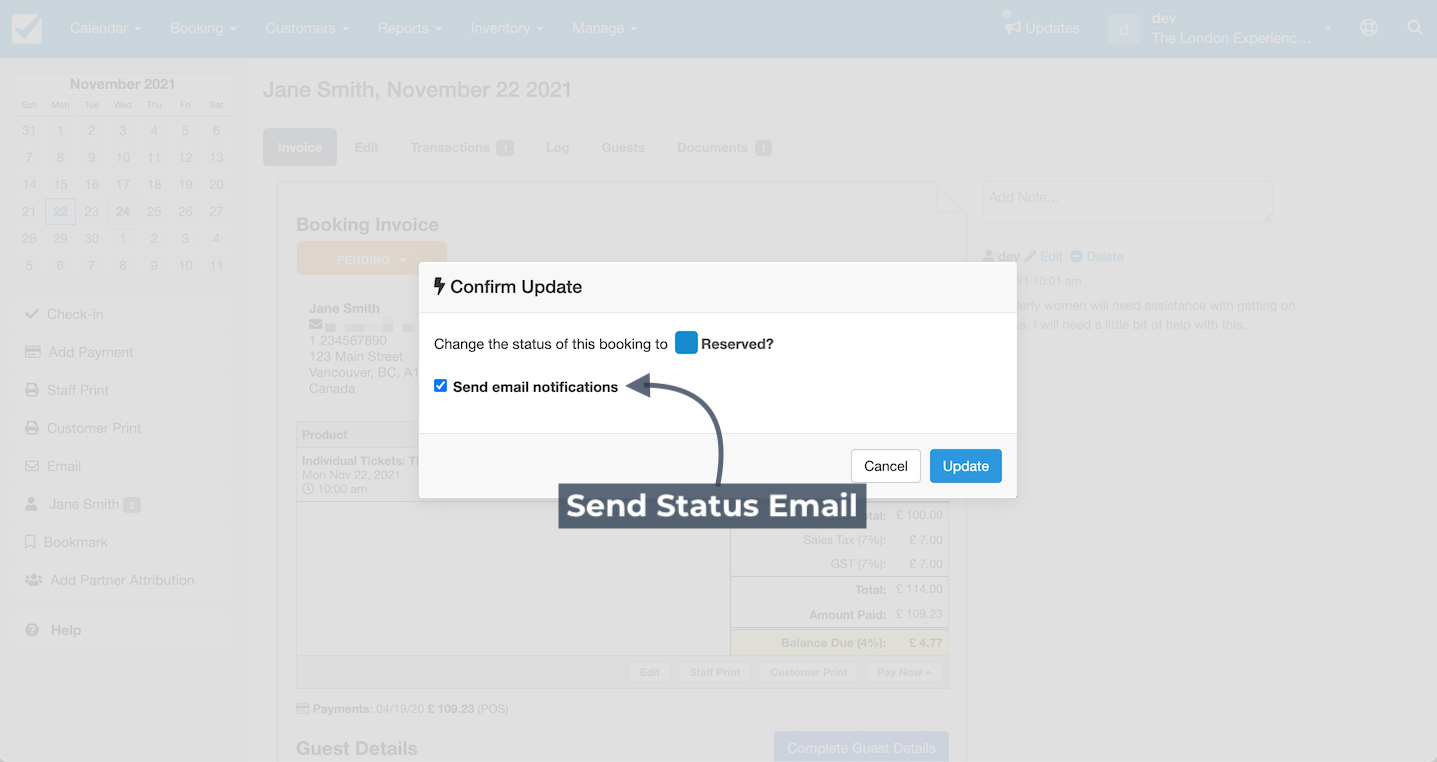 Do you have email notifications tied to a booking status? Changing the status triggers the notification and sends an email to the configured recipient(s).
If you don't wish to trigger a notification, then click on the new status from the dropdown menu and uncheck the Send email notifications field from the resulting pop-up window.
| | |
| --- | --- |
| | For more information on statuses and email notifications, including how to create your own custom ones, learn more here: |
---
< Booking Details: Invoice View | Booking Details: Adding Notes >
---