---
Plan Availability: ✓ Soho | ✓ Pro | ✓ Plus | ✓ Enterprise | ✓ Flex |
Locate: Reports > Booking Index > Booking Details > Add Partner Attribution
Prerequisites:
Admin permissions or restricted permissions for Reports & Booking Data and Partner Attribution.
The Booking Invoice feature is available to both those using items (Inventory > Items), a key feature of our classic version of

Checkfront, and those using products (Inventory > Products), a key feature of our newest version

of

Checkfront.
New to Checkfront - Products ✨

Products (Inventory > Products) is the successor feature to (Inventory > Items) and is available in our newest version of Checkfront.

Not yet on our newest version and interested in upgrading? Please contact our Technical Support team for more information.

Discover more product-related help articles here: Products (New).
In this article, we look at attributing a partner to your booking for those who work with partner accounts.
New to the Booking Invoice and booking details? Be sure to the first article in this series, Introduction to the booking invoice and booking details, before starting!
Please read the full series of articles, accessed at the side and bottom of this page, to learn more about the full management capability of the Booking Invoice features.
---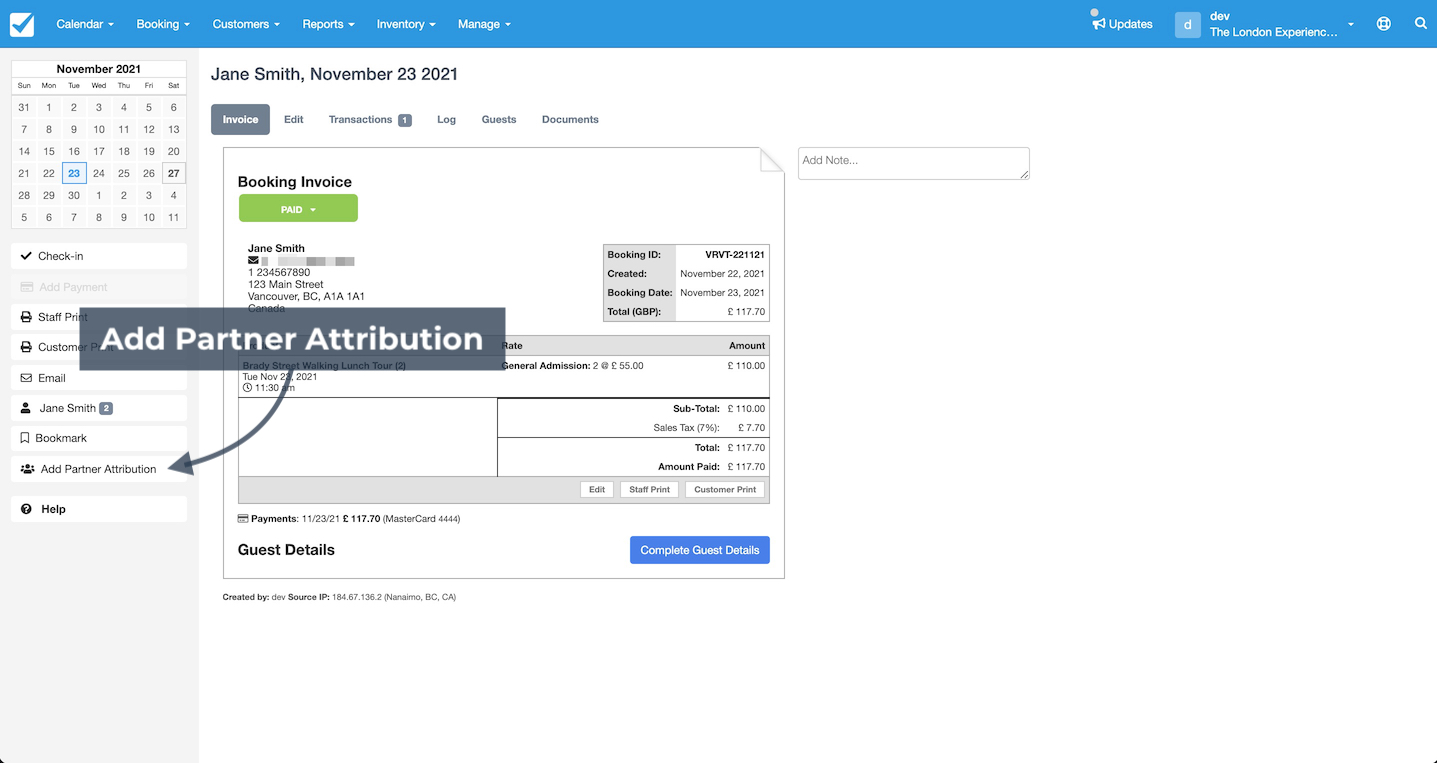 Bookings by a Partner are usually made by the Partner themselves. However, there may be times when you or a Staff member in your organization need to manually attribute a booking to one of these Partners.

To do this, pull up the invoice for the booking in question and look over to the left sidebar. You see a button labelled Add Partner Attribution.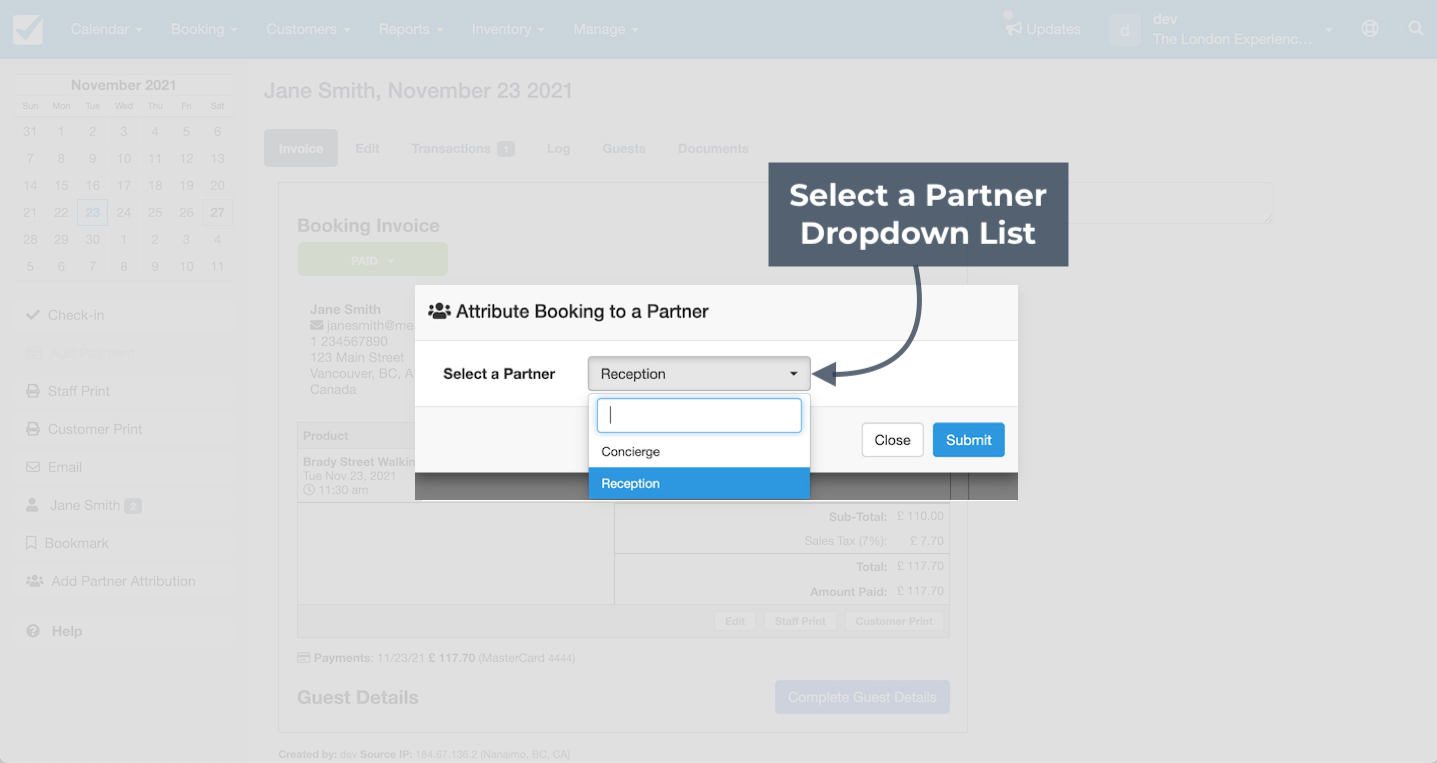 Clicking on this button launches a pop-up window with a dropdown field labelled Select a Partner. Simply choose the relevant Partner from the list and click Submit.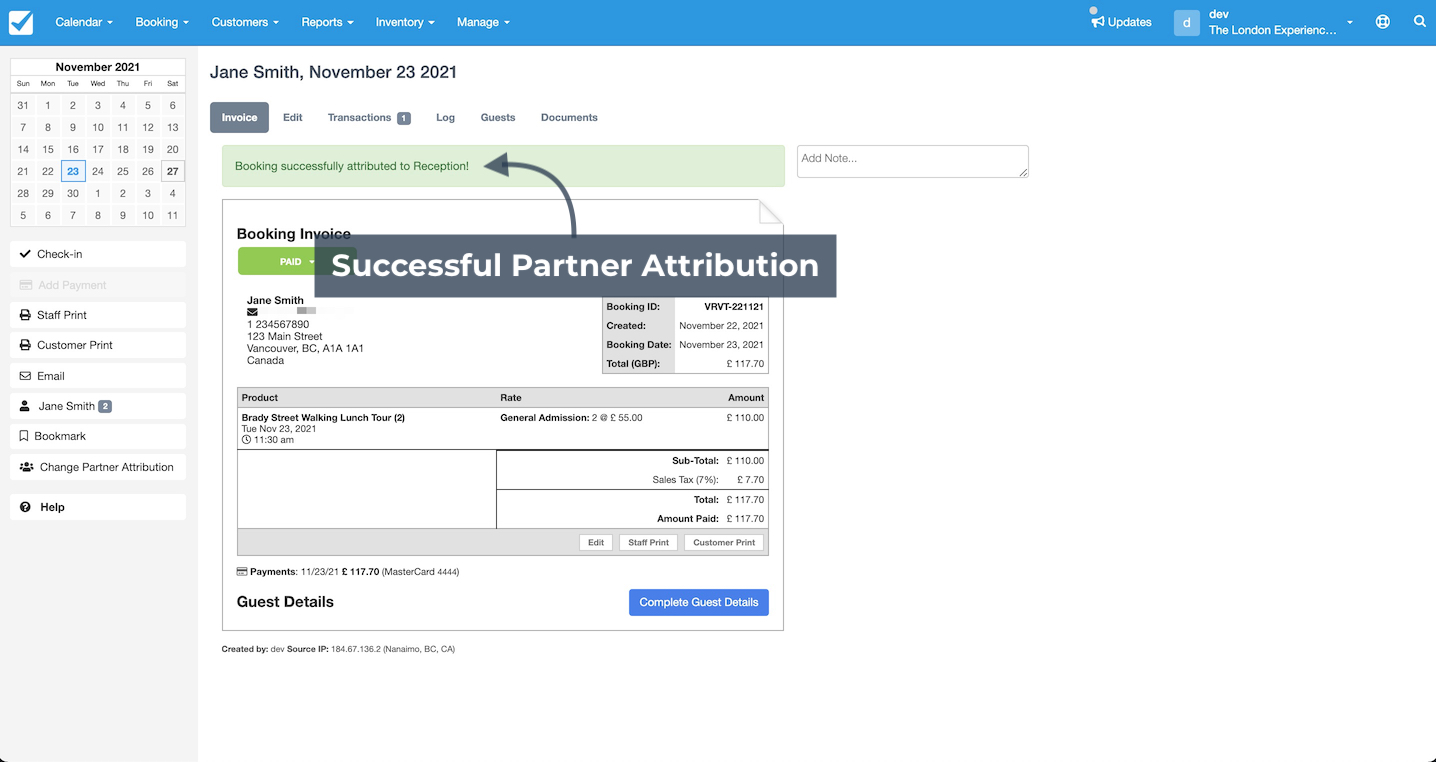 And that's it! The selected partner now has the booking attributed to them.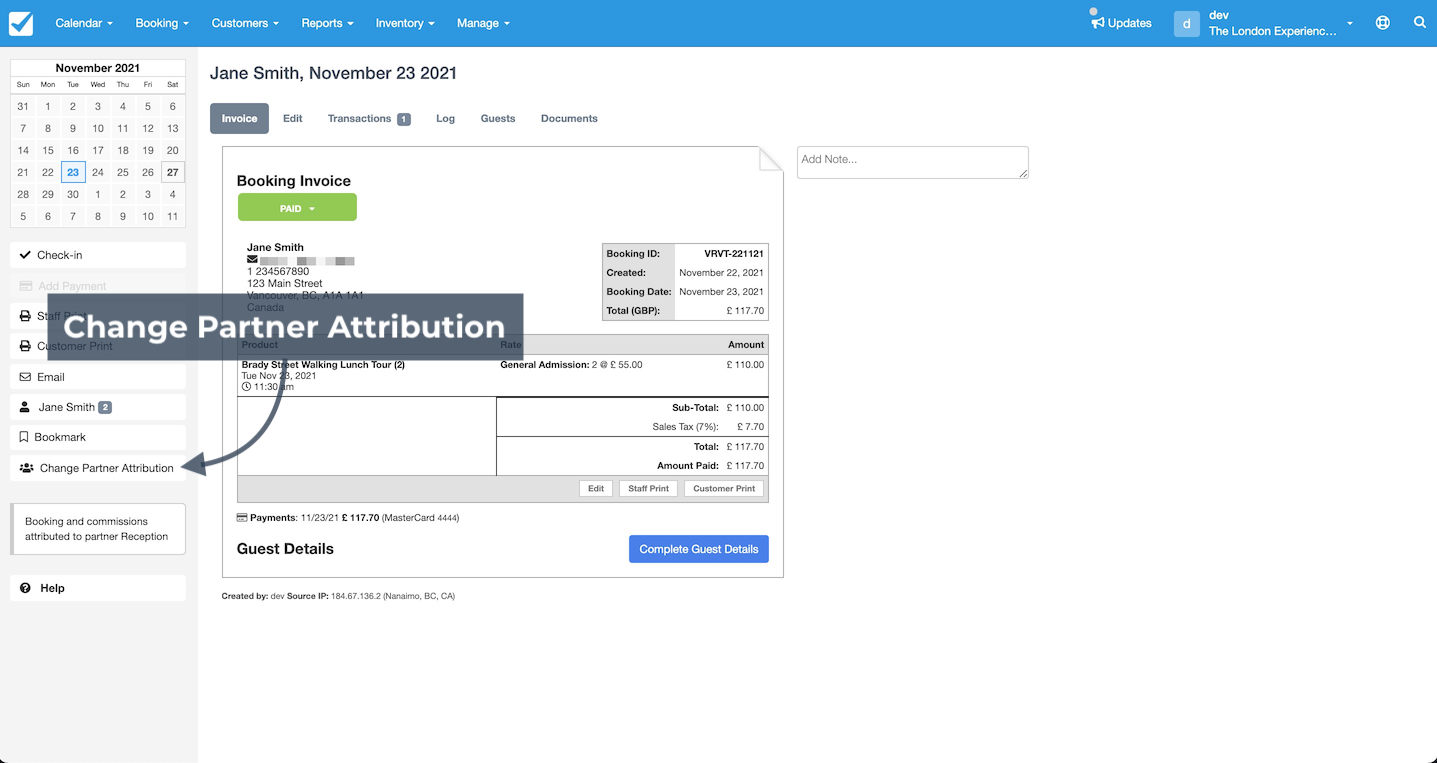 Of course, you may wish to change the Partner attribution, in which case, you see a button in the left sidebar labelled Change Partner Attribution.
Click on that button and follow the same steps as above to change the partner that the booking is attributed to.
---
< Bookmarking booking invoices
---