---
Plan Availability: ✓ Soho | ✓ Pro | ✓ Plus | ✓ Enterprise | ✓ Flex |
Locate: Booking > Daily List
Prerequisites:

Admin or restricted permissions to View all reports

(or

the

Daily List).

Inventory configured and matching bookings!

The Booking Daily List feature is available to both those using items (Inventory > Items), a key feature of our classic version of

Checkfront, and those using products (Inventory > Products), a key feature of our newest version

of

Checkfront.
New to Checkfront - Products ✨

Products (Inventory > Products) is the successor feature to (Inventory > Items) and is available in our newest version of Checkfront.

Not yet on our newest version and interested in upgrading? Please get in touch with our Technical Support team for more information.

Discover more product-related help articles here: Products (New).
In this article, we cover your Invoice options from the Booking Daily List. In addition to the option to View a Booklet of the Invoices, you can select one or more Invoices to bulk view and print.
Please read the full series of articles, accessed at the side and bottom of this page, to learn more about the various features of the Booking Daily List.

New to the Booking Daily List? Start with the first article in this series: Daily List: Introduction!
---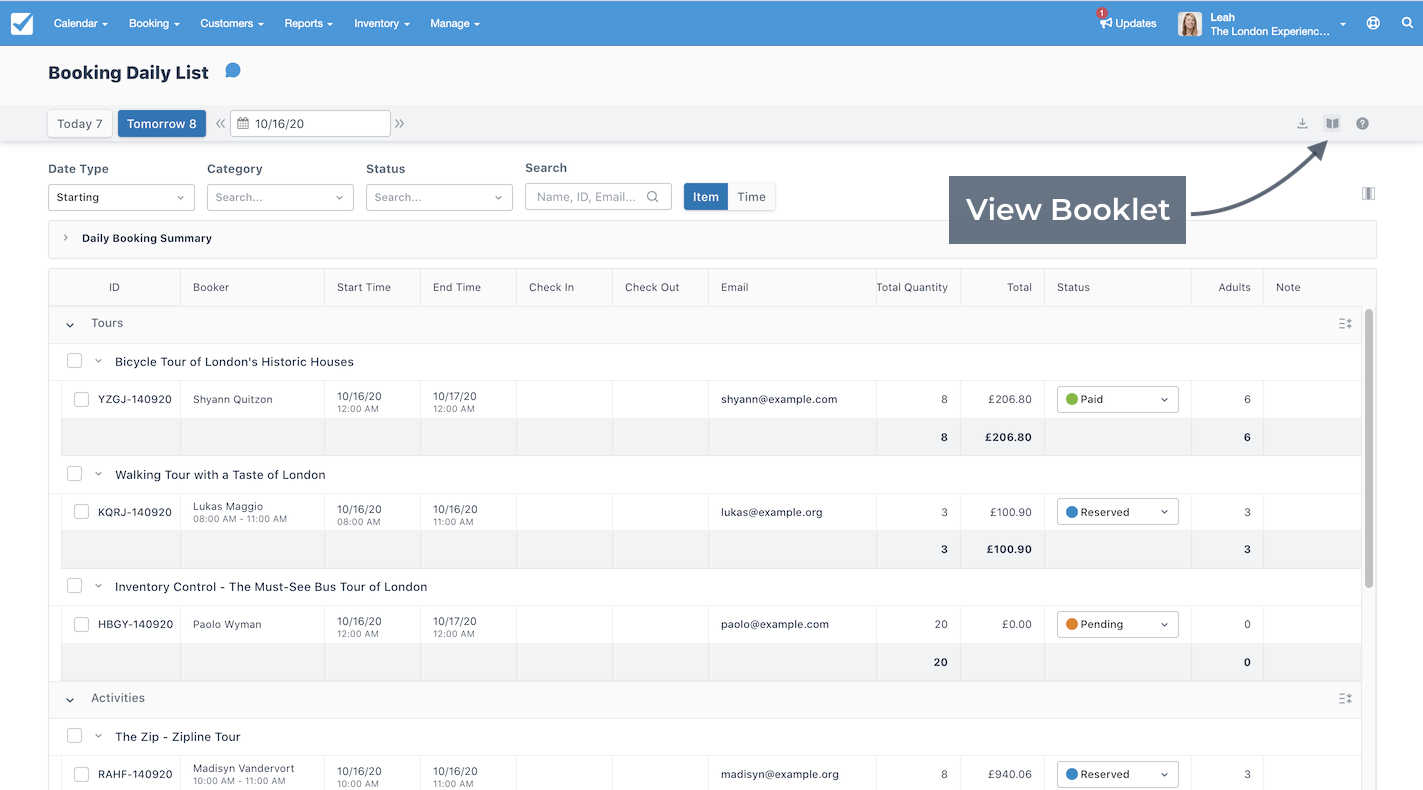 Click on View Booklet to see a compilation of all the invoices for the day in digital magazine-type format. The invoices in the booklet reflect any filters applied.
| | |
| --- | --- |
| | This is the same booklet accessed via the Booking Index. To learn more about this feature, please read the following article: |
---
View, Download, Print or Bookmark Select Invoices
Back to top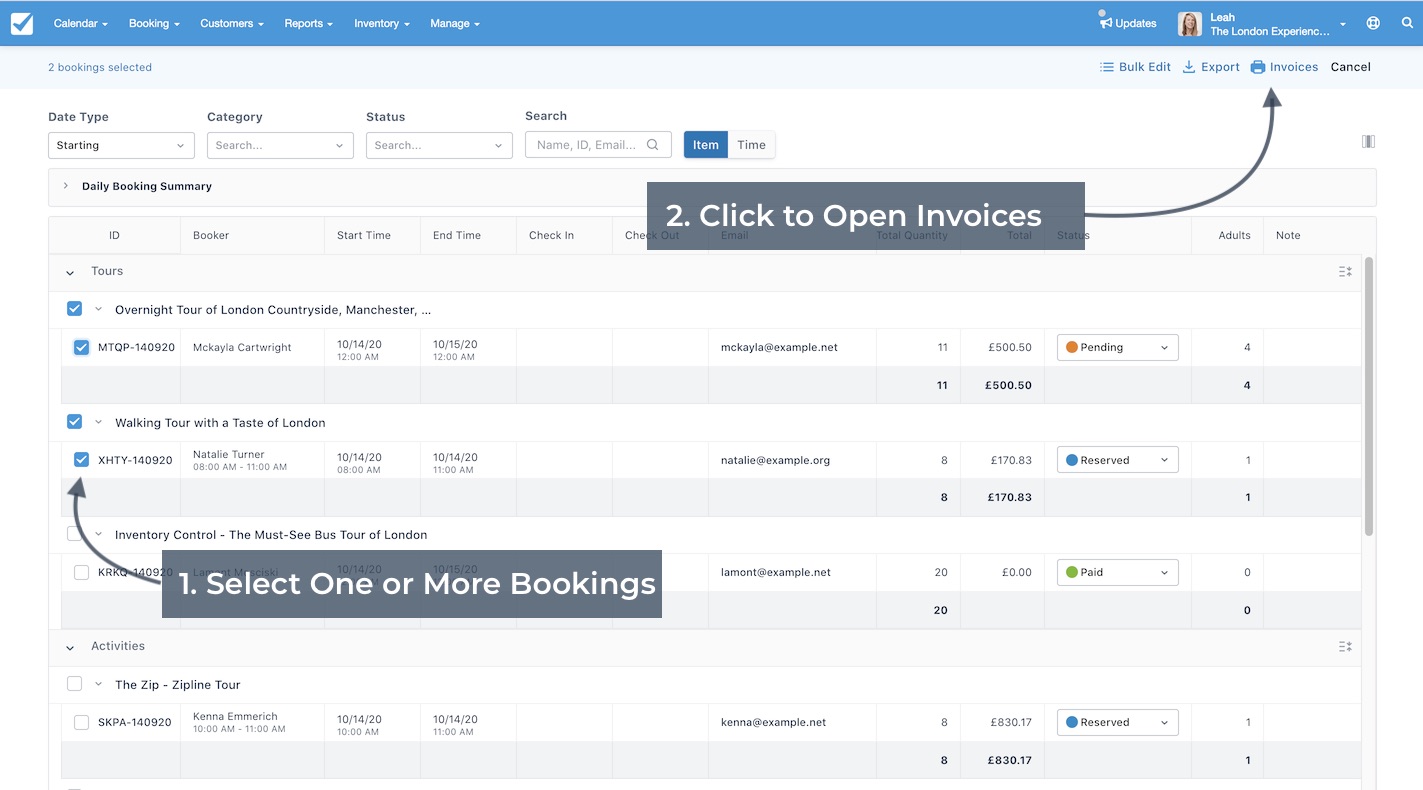 To view one or more Invoices in your browser's PDF viewer, first, select those listings of interest.
If you select the checkbox next to the category, all bookings listed under that category are automatically selected.
Alternatively, you can select one or more bookings independently by checking the boxes next to the Booking Code.
| | |
| --- | --- |
| | Bookings may contain more than one item or product, in which case a separate listing appears for each item or product under the applicable items/products or times. If you select one of the listings, then any other related listings are automatically selected. This is also a quick way to identify bookings with multiple items or products! |
After selecting one or more listings, a menu appears at the top of the page with the number of bookings selected and the option to access the Invoices. Click the Invoices option to open the Invoices in a separate tab.
You can review, download, print, or bookmark the invoices from your browser PDF viewer. This experience varies depending on which browser you use - Chrome, Firefox, Safari, etc.
| | |
| --- | --- |
| | Looking for instructions on Bulk Edits and Exports? Learn more here... |
---
< Booking Daily List: Bulk Update | Booking Daily List: Export >
---