---
Learn how to map the fields of an imported CSV file to system fields in Checkfront, including how to undo an import.
New to Booking Import? You can read the first article in this series for an introduction to the Booking Import feature.
---
Which plans include this feature?
Legacy:  Soho, Pro, Plus, Enterprise, Flex
New:  Starter, Growth, Managed  |  Learn more about our new plans or how to change your plan.

Where can I find this feature using the top menu?
Reports > Booking Index > Import


What prerequisites are there?
Which Checkfront version supports this feature - classic, new, or both?
The Booking Import feature is available to both those using items (Inventory > Items), a key feature of our classic version of

 

Checkfront, and those using products (Inventory > Products), a key feature of our newest version

 

of

 

Checkfront.
New to Checkfront - Products ✨

With our newest version of Checkfront, we have added Products (Inventory > Products) as the successor to items (Inventory > Items).

Are you interested in migrating to our newest version? Please reach out to our Technical Support team for more information.
---
When the spreadsheet is uploaded, you need to map the data columns to the matching fields in your system.
You only need to map the fields you wish to import. If there's a particular column you don't want to import, then don't select anything from its dropdown menu.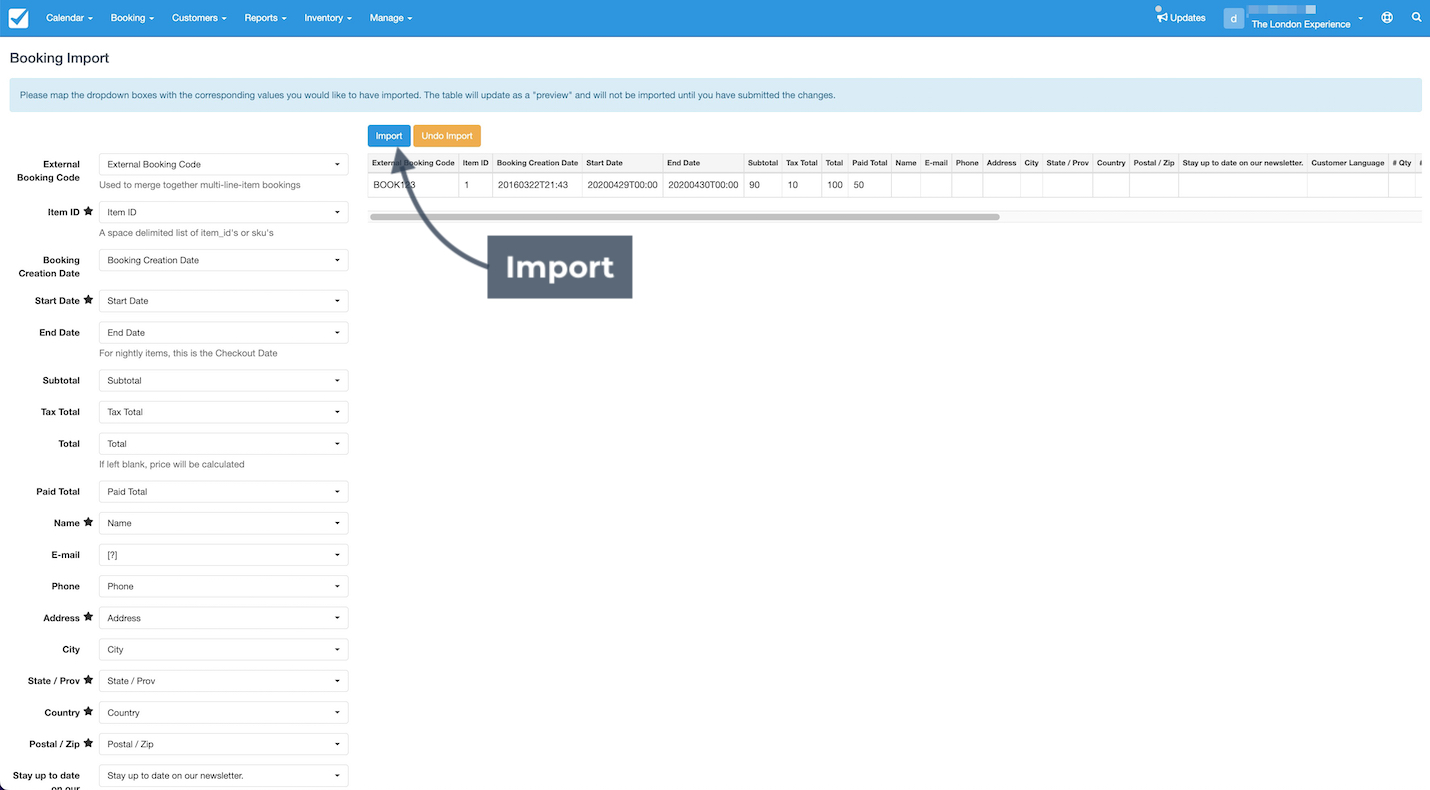 Once you select all the fields, click Import. You are asked to confirm the action.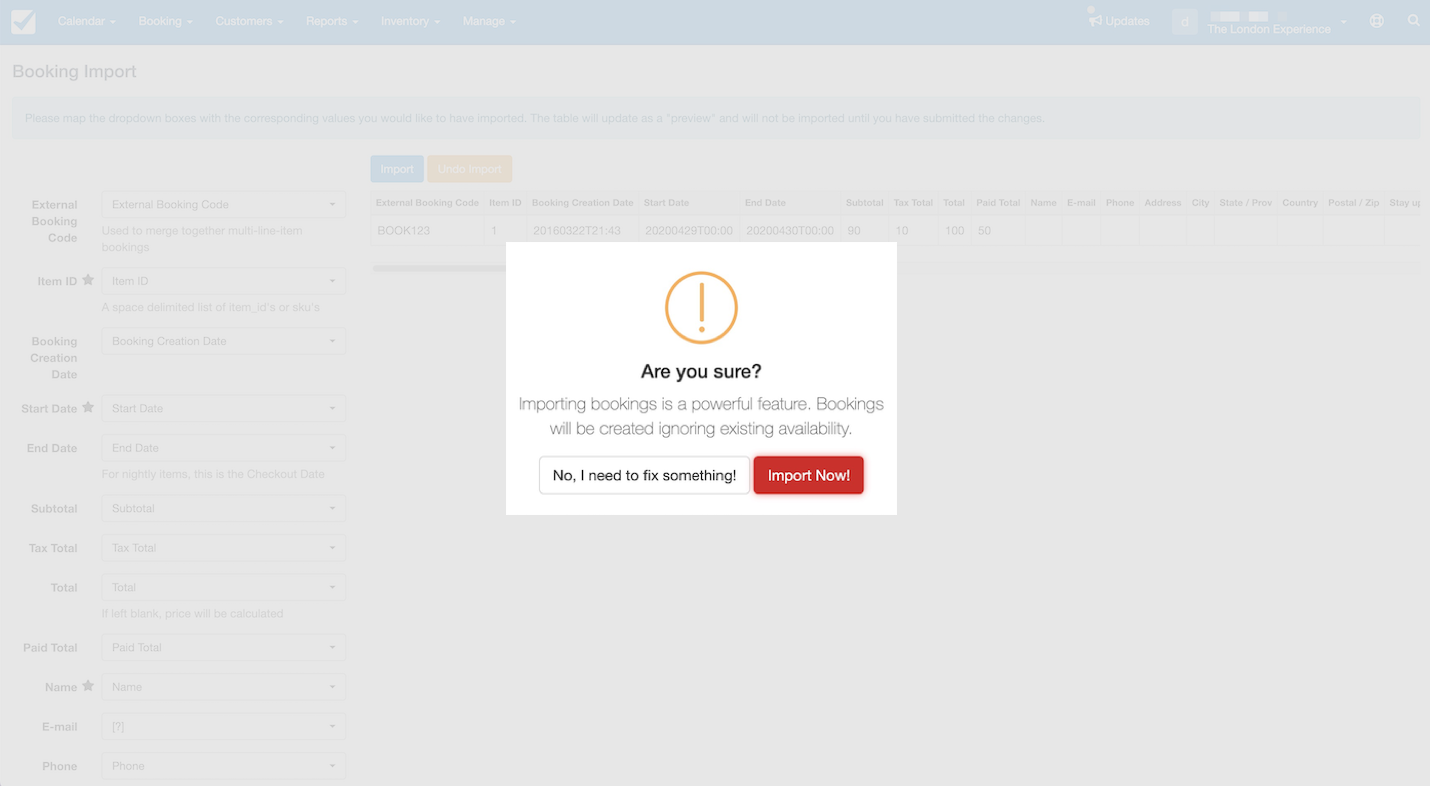 To continue, click the red Import Now! button. If you want to make changes, click the No, I need to fix something! button instead.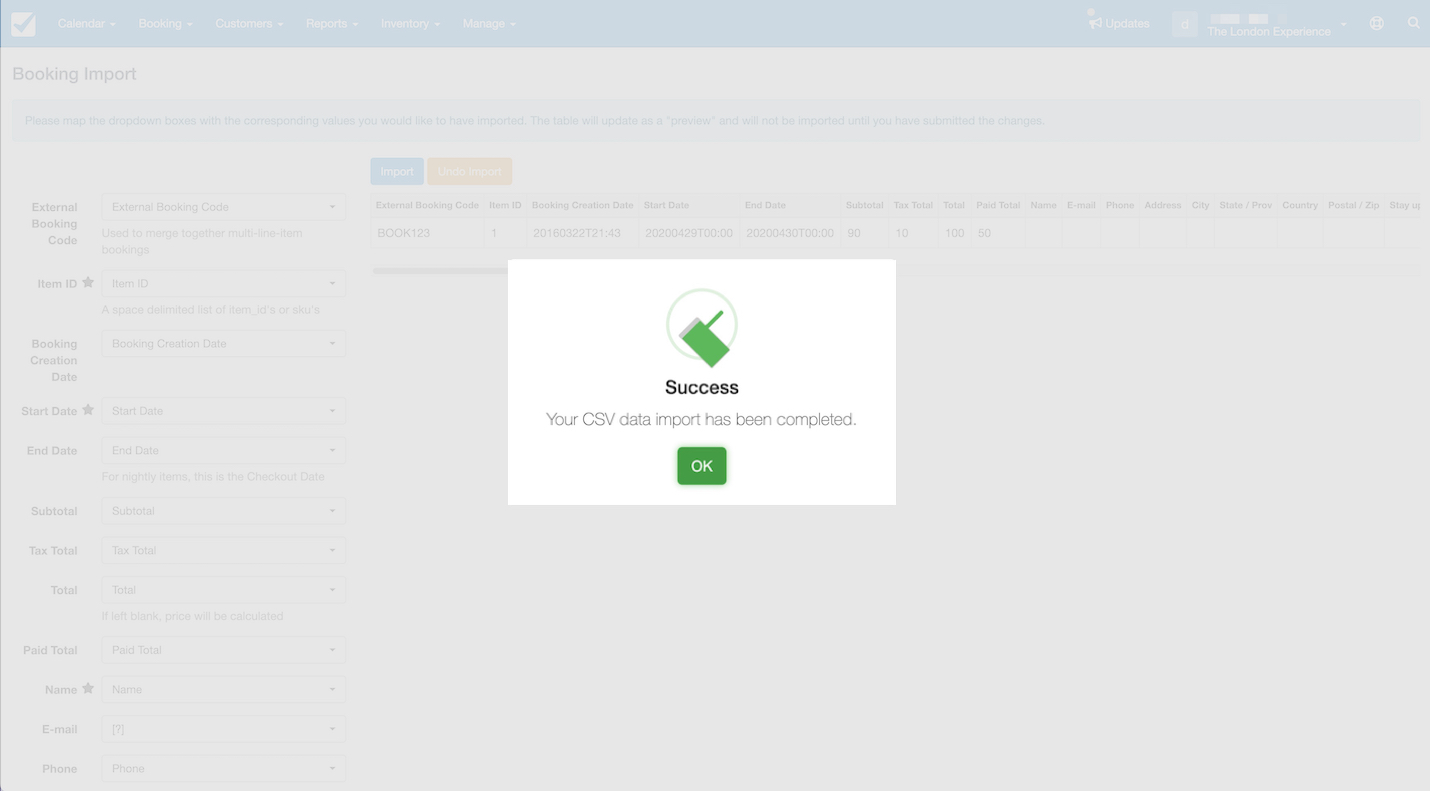 If everything goes according to plan, then you receive a success message. Click OK to continue.
Should the import not be able to complete, then an error message is displayed. You can adjust the information in the CSV file accordingly and try the import again.
---
It is possible to undo an import should you change your mind. Undoing an import removes the selected imported bookings from your account.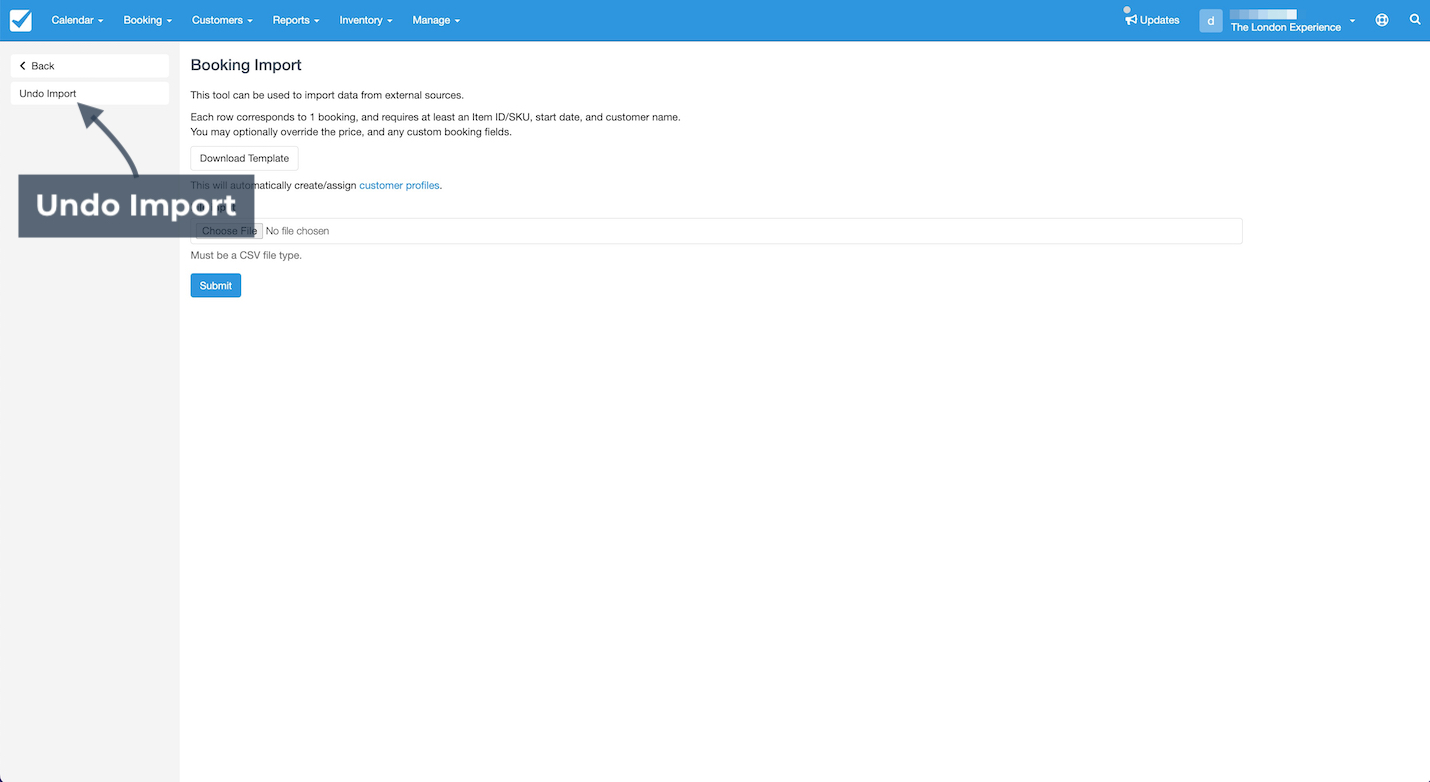 In the Booking Import (Reports > Booking Index > Import), select the Undo Import button from the left menu.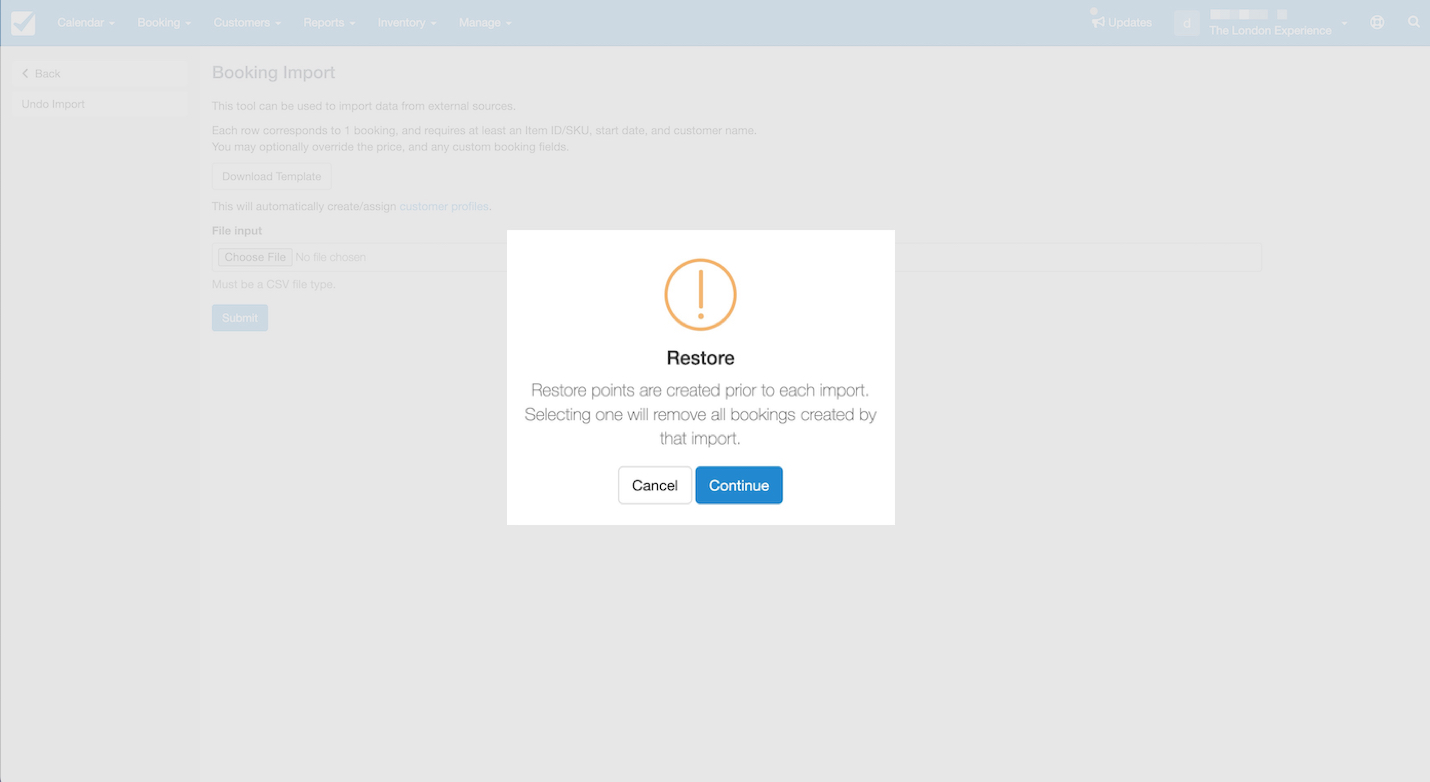 Choose Continue from the resulting Restore popup.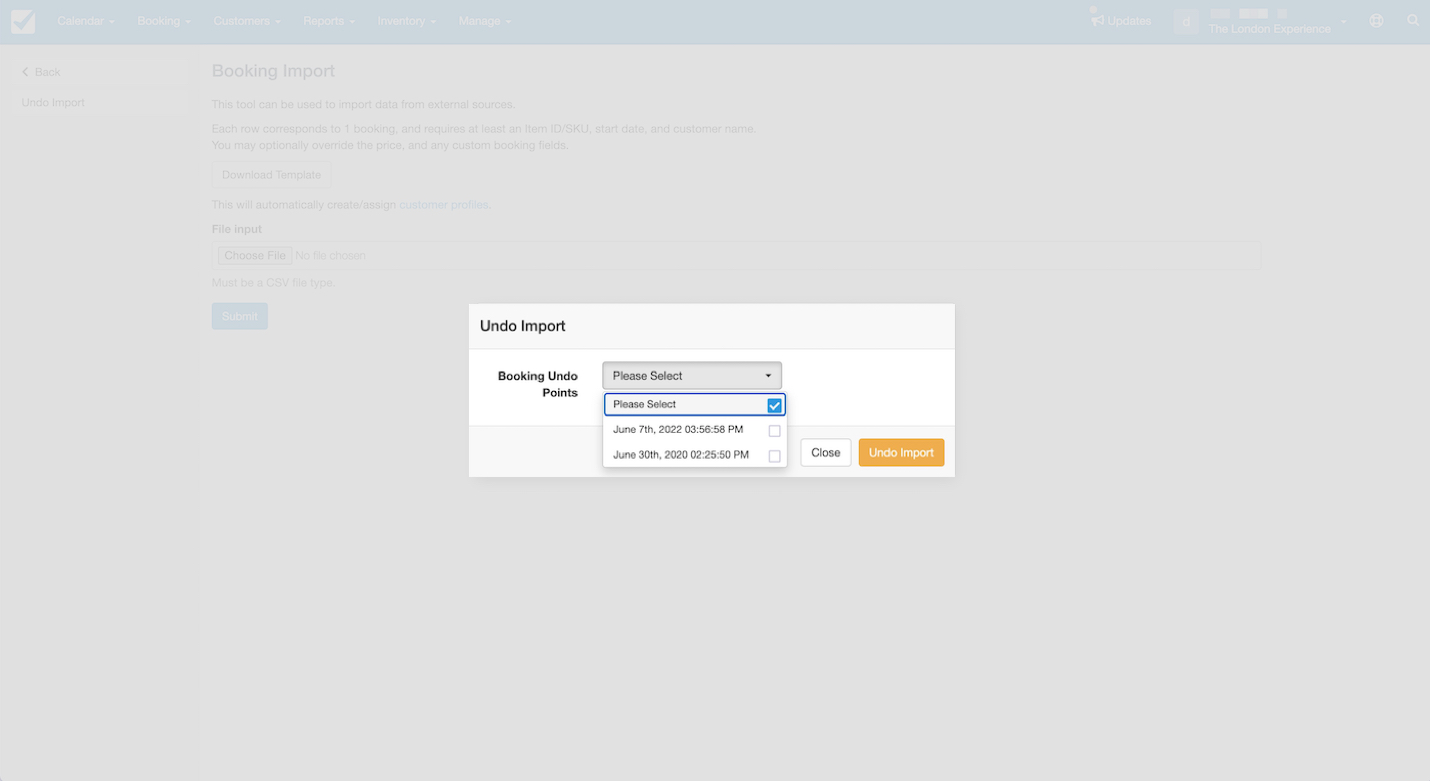 From the Undo Import window, place a checkmark next to the restore point you want from the Booking Undo Points dropdown menu. Note that you can only select one restore point at a time.
Select Undo Import. The action completes, and you return to the Booking Index.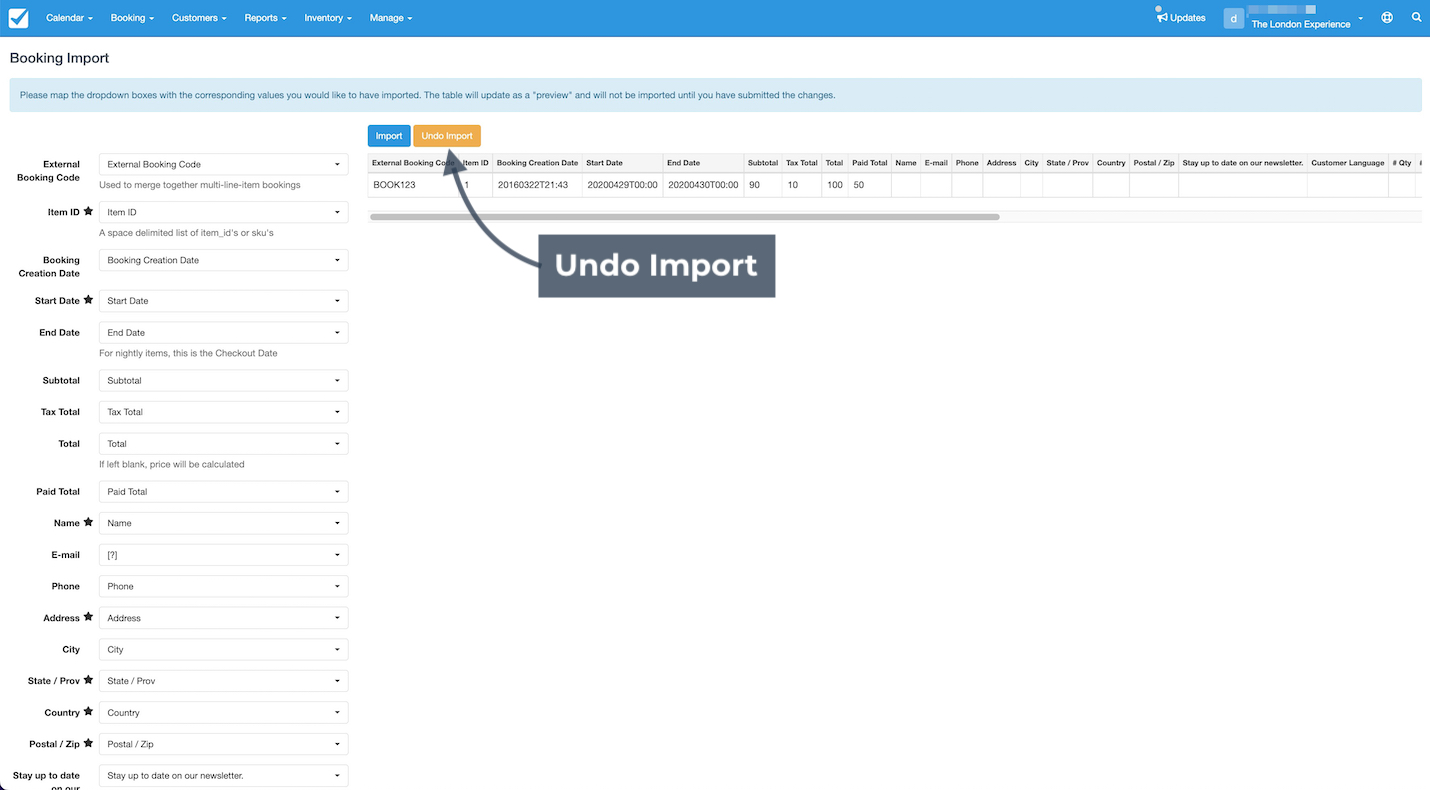 After choosing a file to import from the Booking Index and selecting the Undo Import button, you can start the import undo process. The process after this point is the same as the steps provided above.
The following article looks at how to find and view imported bookings.
---
< Importing your bookings file     |     Viewing your imported bookings >
---