---
Plan Availability: ✓ Soho | ✓ Pro | ✓ Plus | ✓ Enterprise | ✓ Flex |
Locate: Reports > Booking Index

---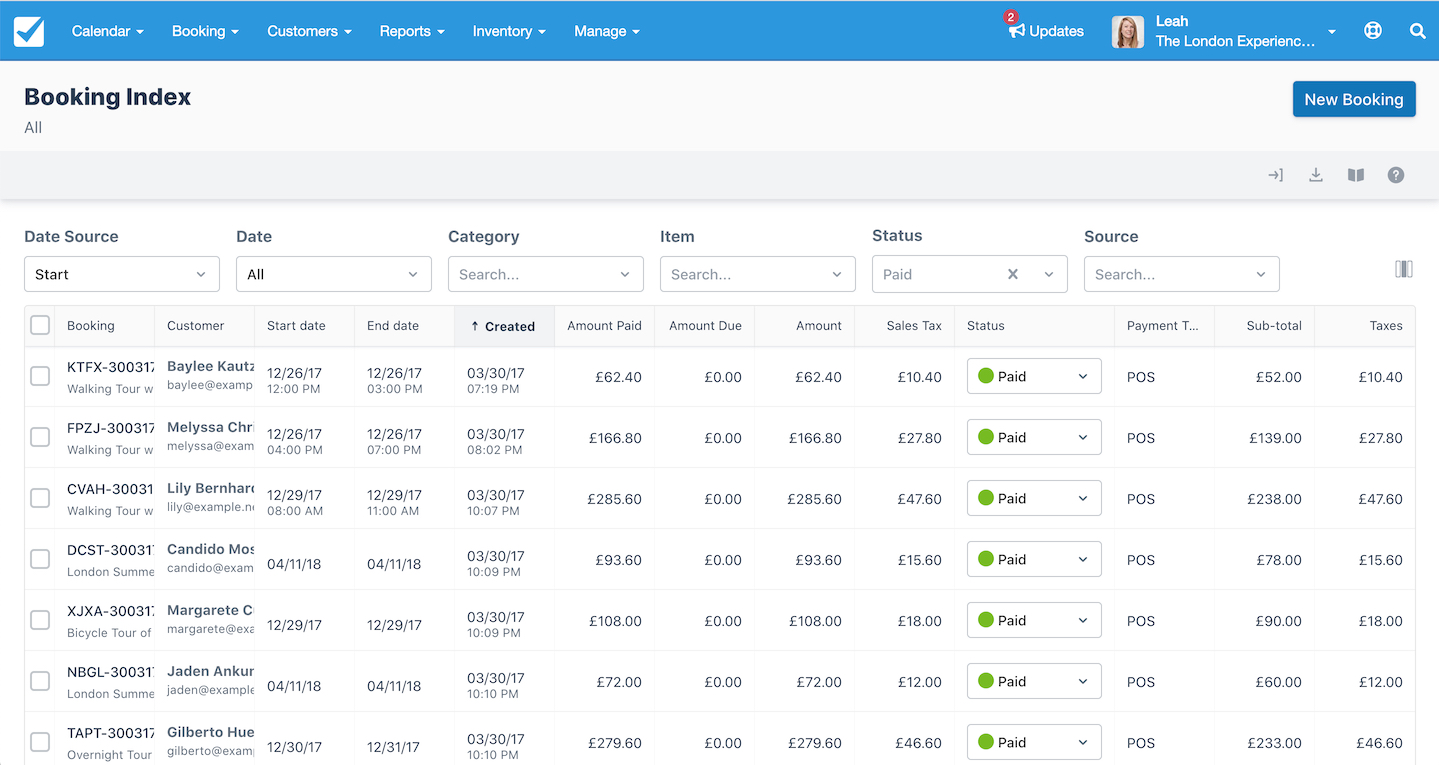 You are now automatically taken back to the Booking Index and you should be able to see the bookings you just added. For the sake of this demonstration, we just imported one booking.
Click on the Booking ID to view the full details and make sure the data is imported correctly.
From the Booking Invoice, you'll notice that the correct booking status has even been applied to the booking. The system recognized that a partial payment had been applied, so the Deposit status was assigned.
---
There are a few limitations when it comes to importing bookings from an external source. The system works best if you are importing bookings that contain only one item. If, however, the booking contains multiple items, the start/end dates will apply to all and the item price will be applied to the first item only. To fix this, you will need to go into the invoice after import and manually edit each item to change its start/end dates and price, if necessary.
One other thing to note is the fact that any rules you have defined in your system are overridden by the import. For example, if you have selected a start day of Saturday for your bookings, but you import an item with a start day of Friday, this will be allowed. Also, the import does not take into account booking numbers. If an item is sold out on a particular day, then you will still be able to import new bookings for that item on that same day, essentially creating an overbooking situation.
Lastly, if the Guest Form feature is enabled, then Guest data is not included when you import bookings, as only Primary Booker data is included with the initial import. However, the Primary Booker can share the Guest Details link from their invoice with Participants for them to fill out the missing details.
---
< Import Bookings: Field Mapping
---