---
Plan Availability: ✓ Soho | ✓ Pro | ✓ Plus | ✓ Enterprise | ✓ Flex |
Locate: Customers > Directory
Prerequisites:
Admin permissions or restricted permissions to View Customer List and Edit Customers.
The Customer Directory feature is available to both those using items (Inventory > Items), a key feature of our classic version of

Checkfront, and those using products (Inventory > Products), a key feature of our newest version

of

Checkfront.
New to Checkfront - Products ✨

Products (Inventory > Products) is the successor feature to (Inventory > Items) and is available in our newest version of Checkfront.

Not yet on our newest version and interested in upgrading? Please contact our Technical Support team for more information.

Discover more product-related help articles here: Products (New).
In this article, we look at how to attach related bookings to the Customer Profile to help reconcile duplicate Customer Profiles.
New to the Customers Directory and Customer Profiles? Be sure to read the first article in this series for an introduction!
Please read the full series of articles, accessed at the side and bottom of this page, to learn more about the full capabilities of the Customers Directory and Customer Profile features.
---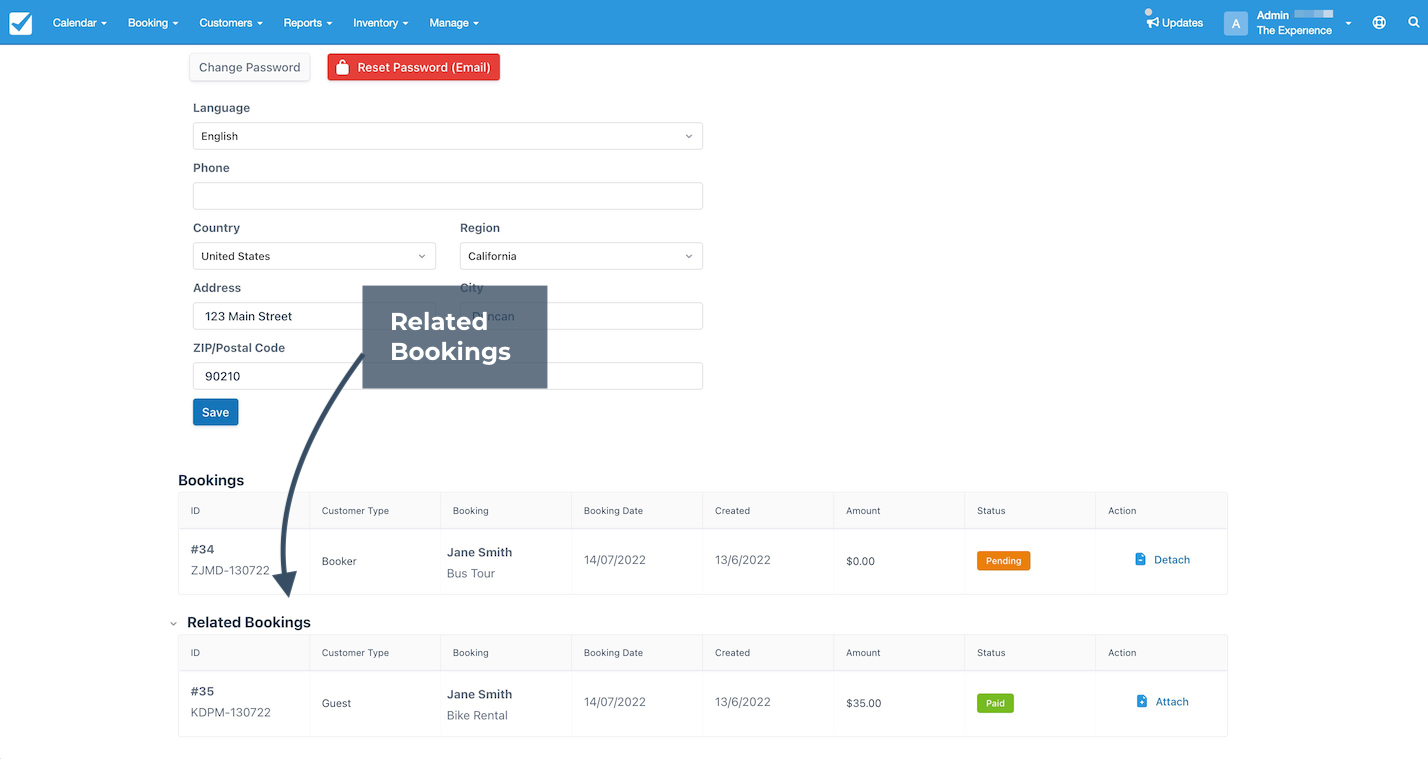 Occasionally, Customers may re-book with you using slightly different personal information, for example, they might use a different name, phone number, email address, or street address. This could happen for various reasons, including because they have moved or changed their email address since they last booked.
In an effort to reconcile bookings with Customer Profiles, the system automatically identifies potentially related bookings within the list of Related Bookings for the Customer Profile.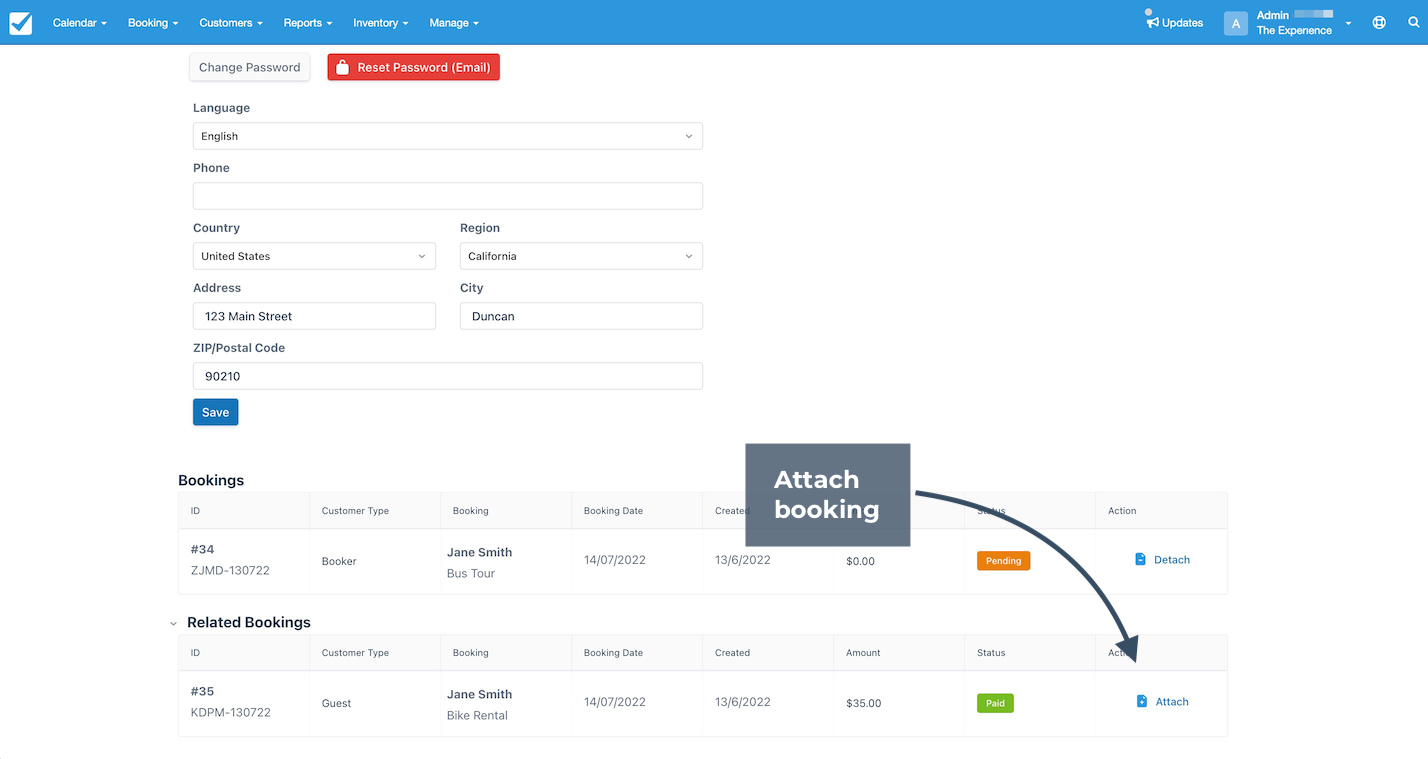 To review a Customer's related bookings, expand the Related Booking section, to see the list of bookings.
Click Attach next to the booking you need to associate with the Customer Profile in focus.
Once you have attached all the related bookings to the correct Customer Profile, you can then archive any duplicate Customer Profiles.
In the next article in this series, we look at how to detach bookings from Customer Profiles.
---
< Redacting Customer Profiles | Detaching bookings from Customer Profiles >
---