---
Prerequisites:
The Custom Directory is available to those using items (Inventory > Items), a feature of our classic version of Checkfront.
Interested in using the Customer Directory with products (Inventory > Products)? Your account must be a member of our

Early Access Program.
---
From time to time, customers may rebook with you under a different name or a variation of their name. They may, however, use the same email address. In such a case, the system recognizes a potential duplicate customer and displays a Duplicate Entry link in the customer record.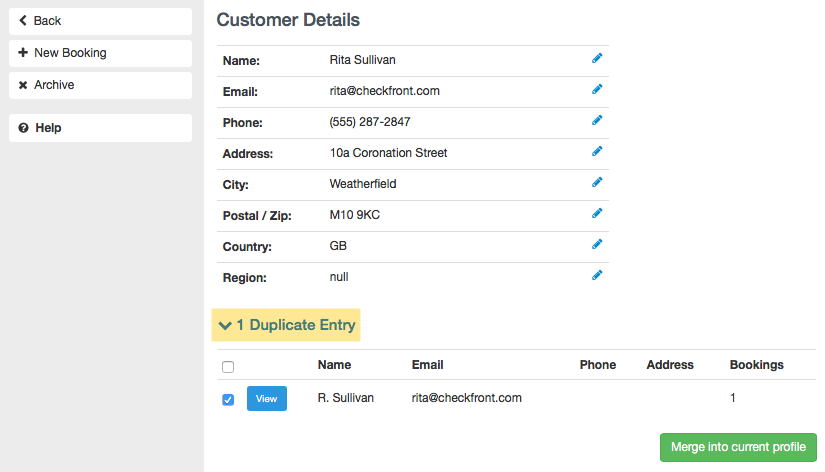 Click on that link to reveal the potential duplicate. Check the box next to any records that you believe to be a duplicate and click Merge Into Current Profile. The two records (or more) are then merged together into one.
---
< Customer Directory: Redacting a Record | Customer Directory: Detaching a Booking >
---