---
Plan Availability: ✓ Soho | ✓ Pro | ✓ Plus | ✓ Enterprise | ✓ Flex |
Locate: Manage > Integrations > Communication > Maps
Prerequisites:
Admin permissions to manage integrations.
The Country, City or ZIP code you want to use with the Map!
---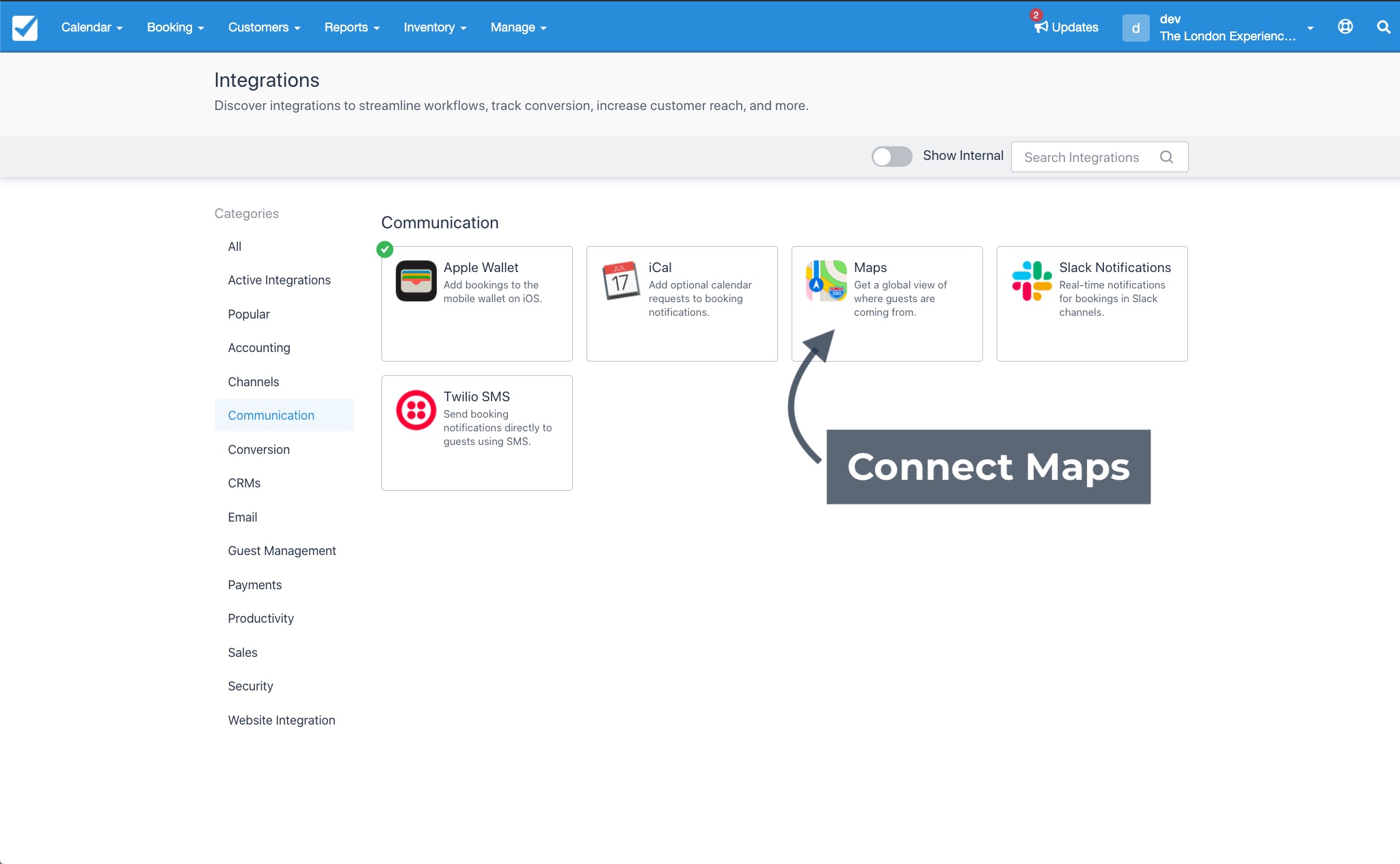 To activate the Maps integration in Checkfront, navigate to Integrations (Manage > Integrations > Communication), hover your mouse over the Maps tile and select it.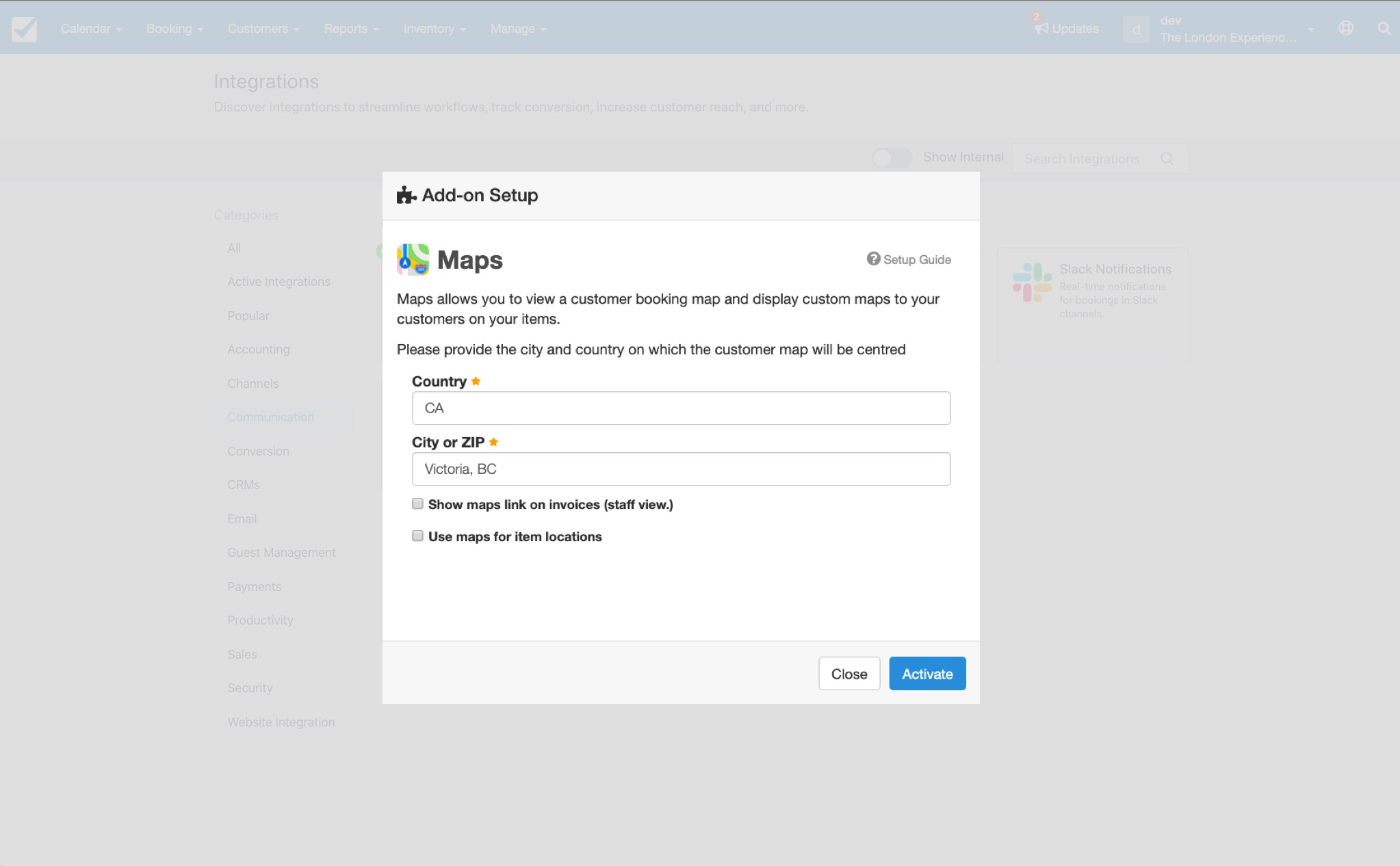 From the pop-up window, enter the Country and City or ZIP that the Customer Map will be centered on.
Entering a Country and City or ZIP code in the Maps integration activation window enables you to center the Customer Map on an area that doesn't necessarily correspond with your business address.

For example, some businesses might be located in the UK, but operate their tours in Spain. It would, therefore, make more sense to center the Map there.

If you don't make a selection for city/zip code, the field will display central and the map will center on the capital of your chosen country.

Next, check either or both the check-boxes to activate the associated features, described in the next section.
---
If this option is selected, links to Google Maps will be displayed on invoices for the Customer address as well as the location of the booked item, if applicable.
To view the Customer address link, hover over the address while viewing the invoice. Then, click on that link to open a Google Map of the location. This is only visible to Staff Members and will not be shown on the Customer's invoice. The item location will also be displayed with the item details on the invoice, both in Staff and Customer views (highlighted in yellow, above). Again, clicking on this link will open up a Google Map of the item's location.
---
Selecting this option will add a map of the item's location which is visible to customers while booking said item. The address for the item's location can be added under the Media tab when editing an item. Enter a full address for the location and click Refresh Map to display the marker.
While making a booking, the Customer can click on the Map tab to view the location on a small Map.
Finding Location Coordinates

If the item doesn't have a physical address, you are able to enter its geographical coordinates instead, using the format 49.341408, -123.036114

A great website to use for this is http://latlong.net. Here, you can drop a pin on a map to display the coordinates, which can then be added to your item's media tab in the Checkfront Booking Manager.
---
< Interactive Customer Maps: Introduction | Interactive Customer Maps: Coloured Map Clusters >
---