---
Learn how results are clustered together, including how they are colour-coded.
New to Customer Booking Maps? Read the first article in this series for an introduction to Customer Booking Maps.
---
Which plans include this feature?
Legacy:  Soho, Pro, Plus, Enterprise, Flex
New:  Starter, Growth (Subscription), Growth (Per Booking), Managed
→ Learn more about our new plans or how to change your plan.

Where can I find this feature using the top menu?
Customers > Map


What more do I need to use this feature?
Admin permissions to manage integrations.


Which Checkfront version supports this feature - classic, new or both?
Your account must have access to items (Inventory > Items), a key feature of our classic version of Checkfront. 
This feature is not available for use with products (Inventory > Products), a key feature of our newest version of Checkfront. → Learn more about products
---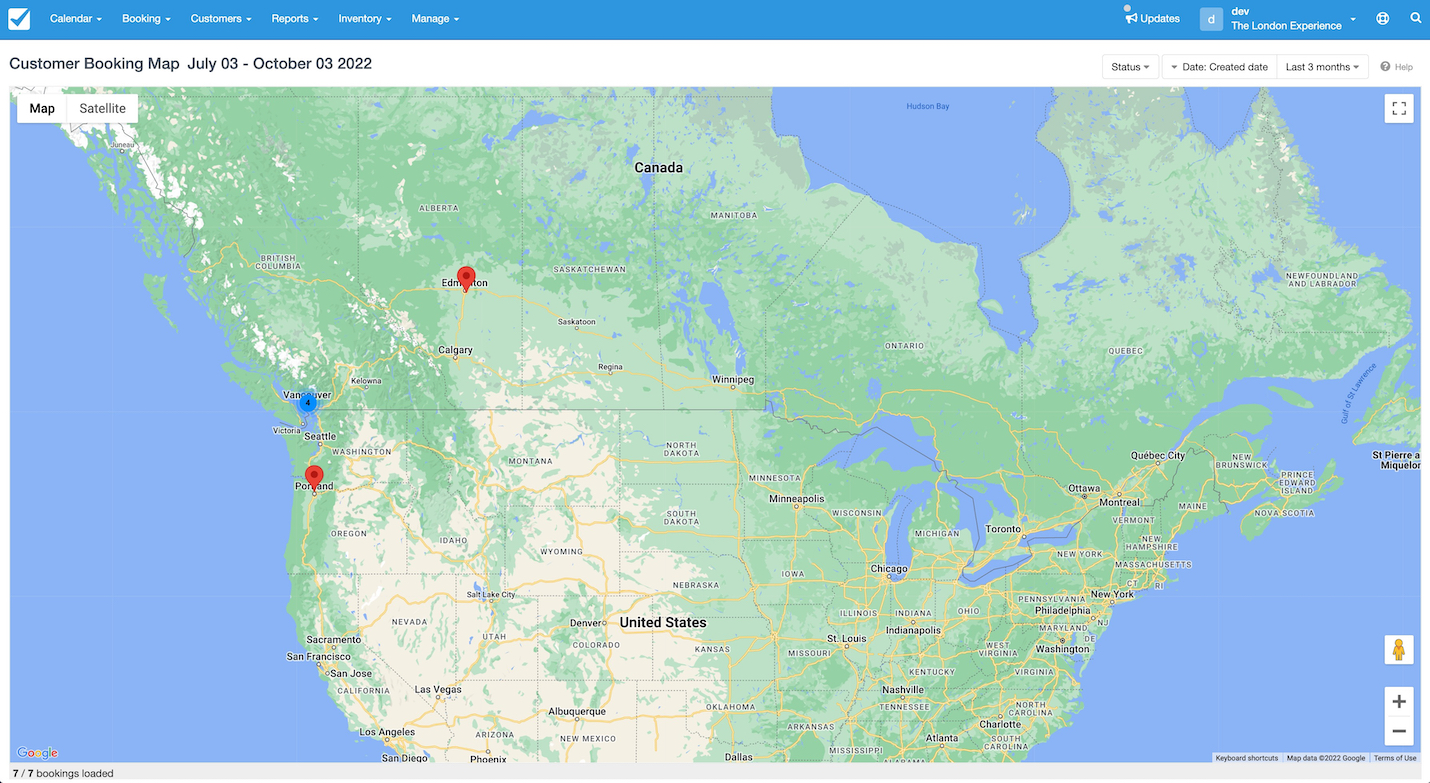 What is a location cluster?
When you have several Customers based in the same region, it can become difficult to display a marker for each location in the zoomed-out view. To solve this problem, multiple markers are displayed collectively as one group.
The number displayed communicates how many markers have been grouped under the cluster. Clicking on one of these clusters zooms in and lets you view the individual markers properly.
A blue cluster means less than 10 Customers are based in that area. A yellow cluster means 10-99 Customers are in the area, while a red cluster means 100+ Customers in the region.
The next article looks at filtering results in the Customer Booking Map.
---
< Setting up the Customer Booking Map     |     Filtering Customer Booking Maps >
---