---
Plan Availability: ✓ Soho | ✓ Pro | ✓ Plus | ✓ Enterprise | ✓ Flex |
Locate: Inventory > Discounts
Prerequisites:
Admin permissions or restricted permissions to Manage Items, Manage Discounts, and Manage Notifications and Export data.

Discount Codes or Vouchers configured within your account.
---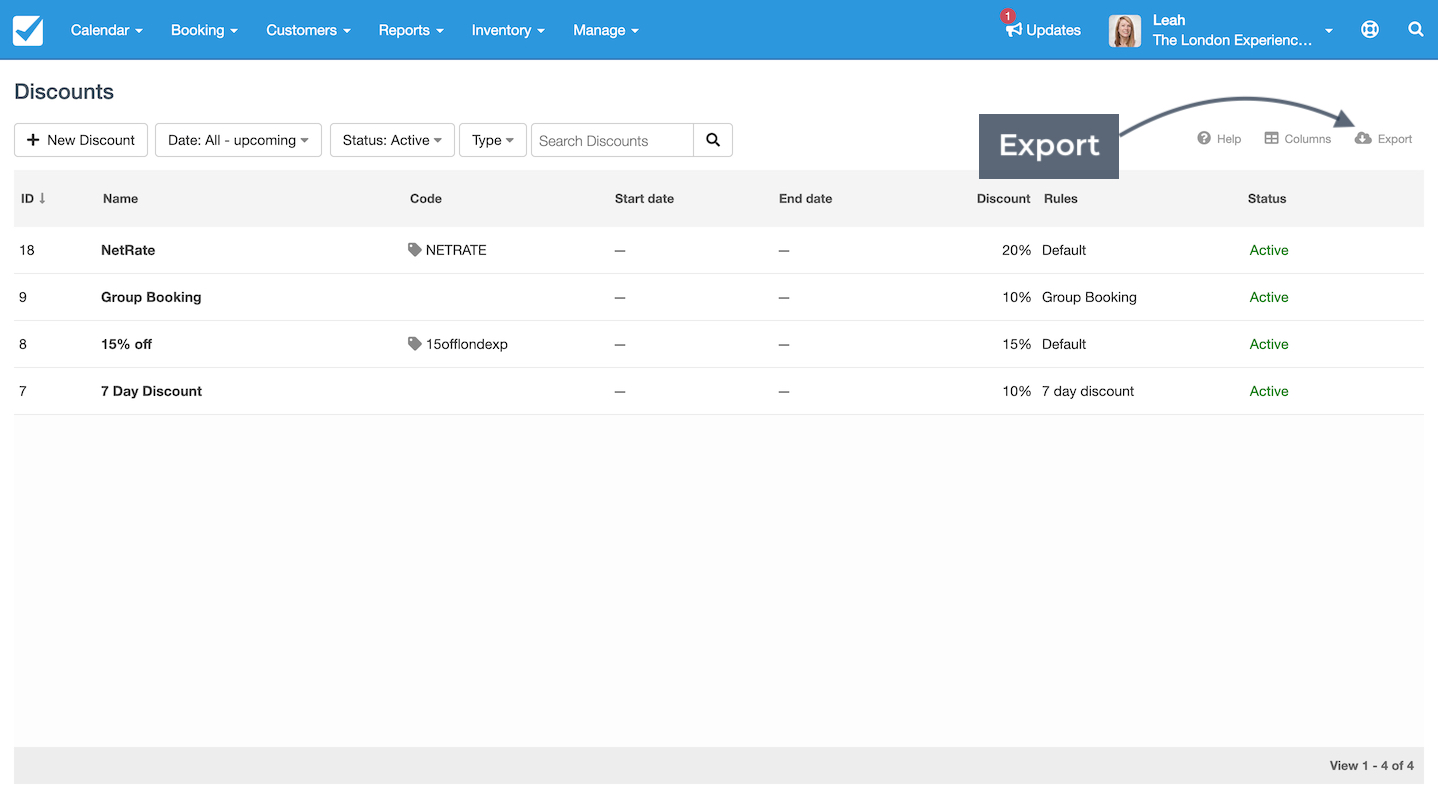 You can Export a copy of your Discounts list using the link in the top right corner, next to the Columns button.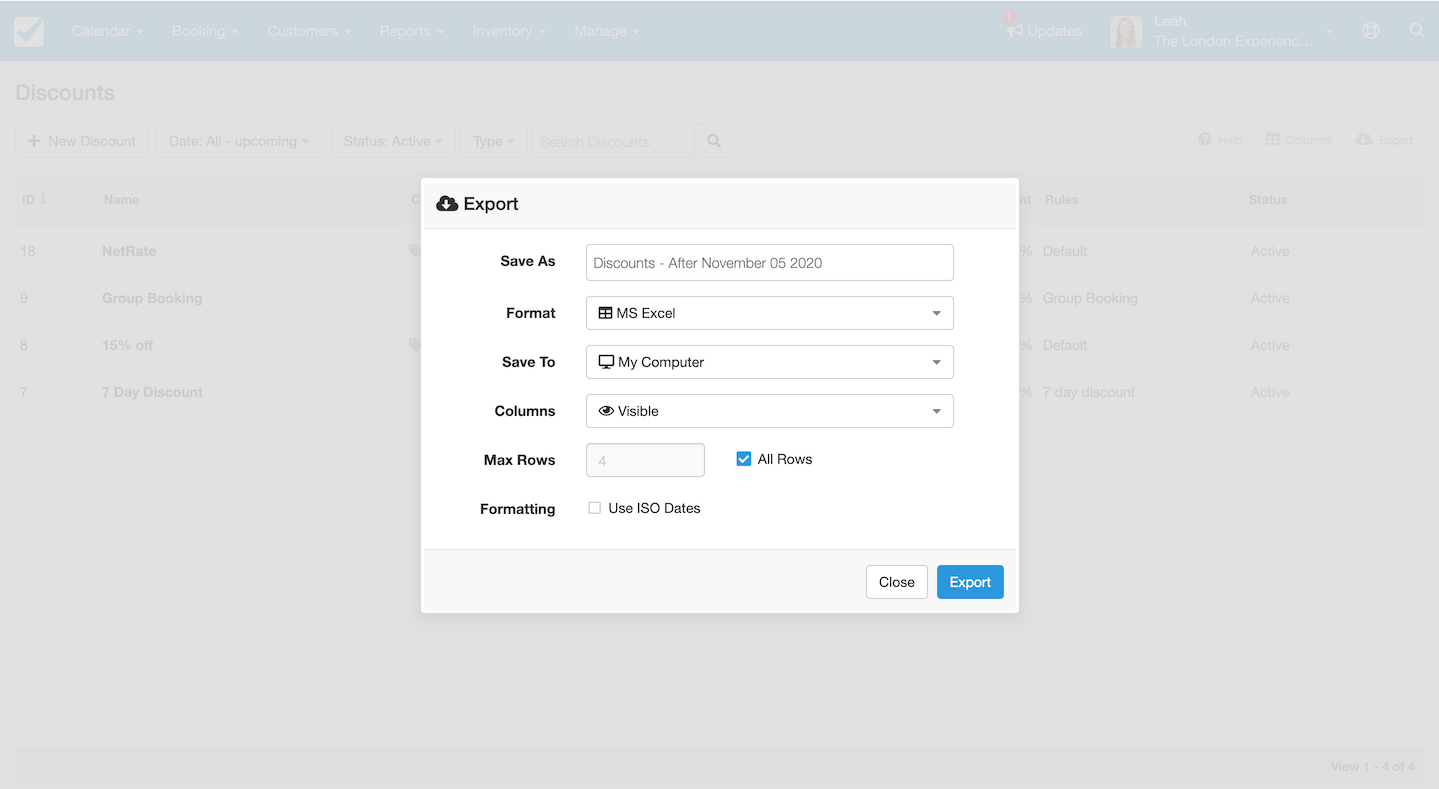 The Export modal allows you to choose your preferences for the file exports.
- Save As
Specify the name of the Export file. By default, the file name is Discounts list, plus the applicable date range. You can edit the name of the file if needed by placing focus on the Save as field and entering the desired name.
- Format
Export report to MS Excel (XLSX), CSV (Comma-separated Value), PDF (Portable Document Format) or XML (eXtensible Markup Language).
- Save To
The report can be saved to your My Computer, Email, or Google Drive.
| | |
| --- | --- |
| | Emailed Exports are sent as links to the files securely hosted in Google Cloud Storage. |
- Columns
Choose to Export Visible columns or All columns (if there are columns that you have chosen to hide in the online report view).
- Max Rows
Choose to limit the maximum number of rows to Export (Max Rows) or Export All Rows.
- Formatting
Use ISO Dates allows you to choose the format of dates within the Export.
When selected, you see the format YYYY-DD-MM, for example, 2020-06-09.

When not selected, you see the format as configured with the Date Format setting (Manage > Setup > Locale).
---
< Discount Codes & Vouchers: Columns
---