---
Prerequisites:
Item Rules are only available to those using items (Inventory > Items), a feature of our classic version of Checkfront.
Interested in using product booking rules with products (Inventory > Products)? Your account must be a member of our

Early Access Program. Please reach out to

Checkfront Technical Support

to learn more.
Early Access Program

To learn more about becoming part of our Early Access Program check out our related blog post or contact our Technical Support team.

Find our complete set of help articles related to the Early Access Program here: Early Access Program.

Rules are configured within Availability Events in the Product Builder when using products. Learn more here...
---
To activate a rule, simply input the desired value in the Value column and click the blue Save button underneath the rules table.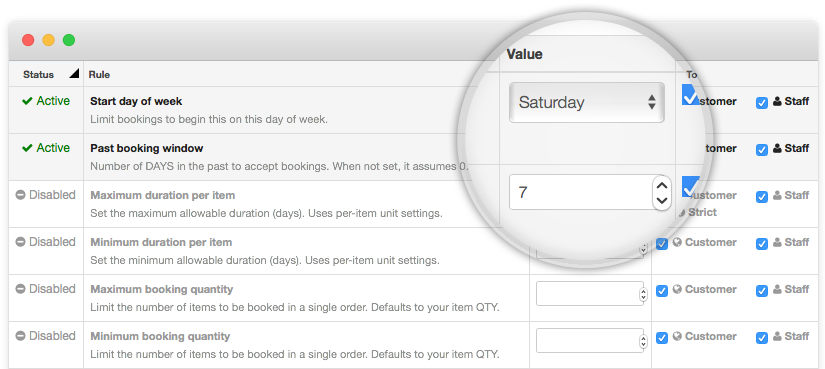 Active rules are moved to the top of the list after saving.
To disable a rule, clear its value and click Save again.
---
< Rules: Introduction | Rules: Creating a New Rule Set >
---