---
Plan Availability: ✓ Soho | ✓ Pro | ✓ Plus | ✓ Enterprise | ✓ Flex |
Locate: Manage > Layout > Booking Form
Prerequisites:
Admin permissions to manage your account.
The Booking Form is available to those using items (Inventory > Items), a feature of our classic version of Checkfront.
Interested in using the Booking Form with products (Inventory > Products)? Your account must be a member of our

Early Access Program.
In this article, we describe adding, editing and re-ordering fields via the Book Form & Field editor.
New to the Booking Form & Field Editor? Be sure to read the first article in this series for an introduction!
---
---

You can add new fields to your booking form by clicking on the + Add new field button located at the end of your fields list, or edit existing fields by clicking the Edit link to the right of each field.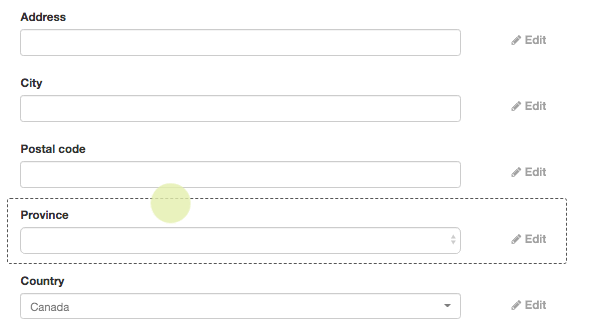 You can also re-order the fields on the booking form by dragging and dropping them into place.
To do so, hover over the field with your mouse cursor. A dashed box appears around the field, showing you it is active. Click your left mouse button and move the field into its new position. Release the mouse to drop in place.
---
< Booking Form & Field Editor: Introduction | Booking Form & Field Editor: General Tab >
---