---
Learn about the upcoming inventory settings, including not showing upcoming inventory, automatically advancing to the next date, and listing the next date.
New to the Booking Page? Read the first article in this series for an introduction to the Booking Page.
---
Which plans include this feature?
Legacy:  Soho, Pro, Plus, Enterprise, Flex
New:  Starter, Growth (Subscription), Growth (Per Booking), Managed
→ Learn more about our new plans or how to change your plan.

Where can I find this feature using the top menu?
Manage > Layout > Booking Page


What more do I need to use this feature?
Admin permissions to configure Booking Page options.


Which Checkfront version supports this feature - classic, new or both?
This feature is available in both our classic version using items (Inventory > Items) and our newest version using products (Inventory > Products).  → Learn more about products
---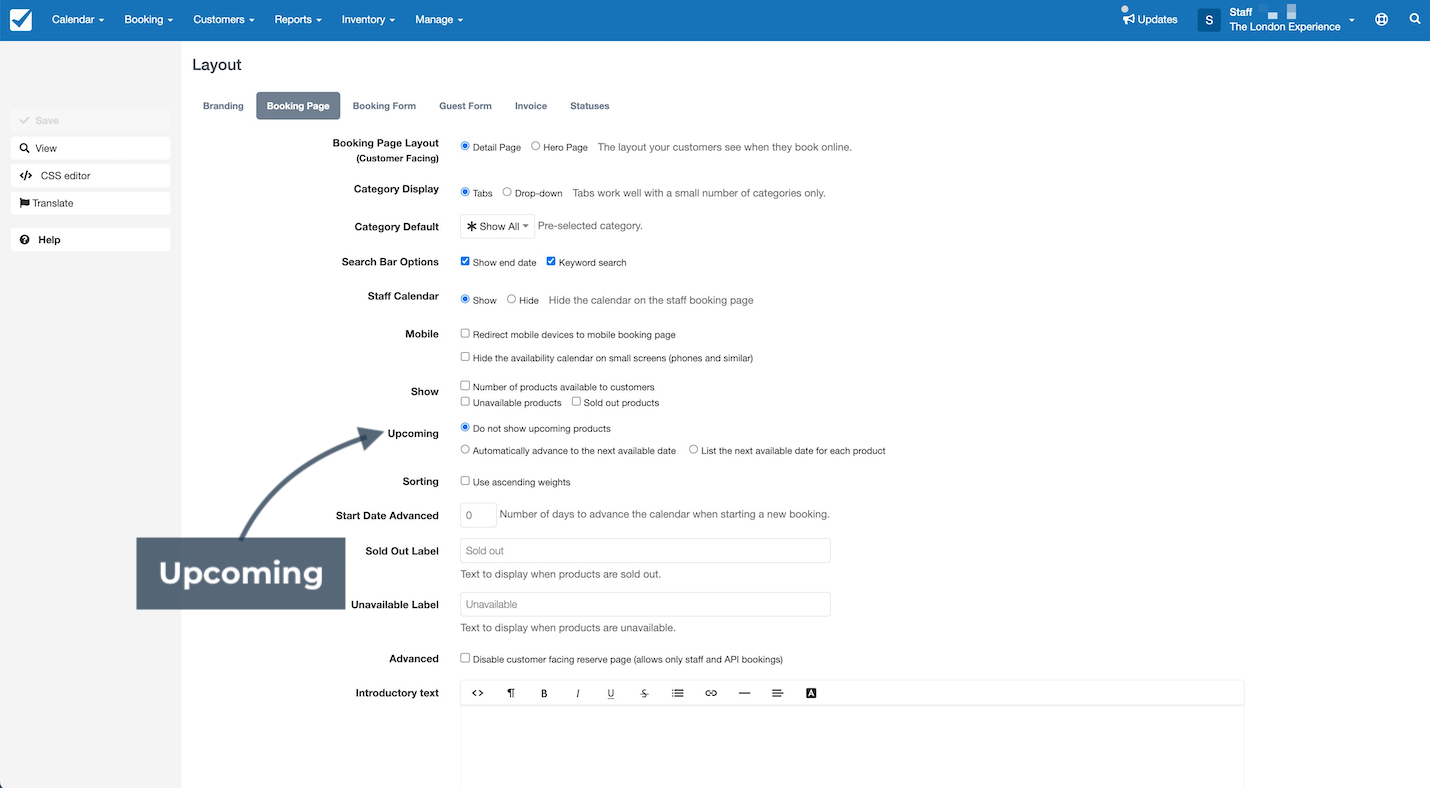 Upcoming settings determine how the system behaves when a Customer searches for a item/product, or selects a calendar date without any available inventory.
This is the default option if the Upcoming section is active. As long as this option is selected, no upcoming items/products are displayed to the Customer. 
If a Customer clicks on a day in the calendar that doesn't have any items/products available for booking, they receive a message to confirm that. 
When this feature is active, if a Customer searches for an item/product, then the booking calendar automatically opens at the next available date for that item/product. This saves the Customer the need to go through the calendar looking for availability manually.
This option is recommended for individually listed items through a booking link or the Booking widgets.
Select this option if you want your Customer to be shown items/products on their next available date. If left unchecked, the Customer is shown the current date or date selected, even if nothing is available.  
By default, this option shows upcoming items/products only on calendar days when nothing else is available. This option is recommended for listing multiple items/products at a time, as this shows the availability of each item/product and when they are next available.
Alternatively, upcoming items/products can be set to show when other items/products are available by enabling the Show unavailable items/products or Show sold-out items/products options.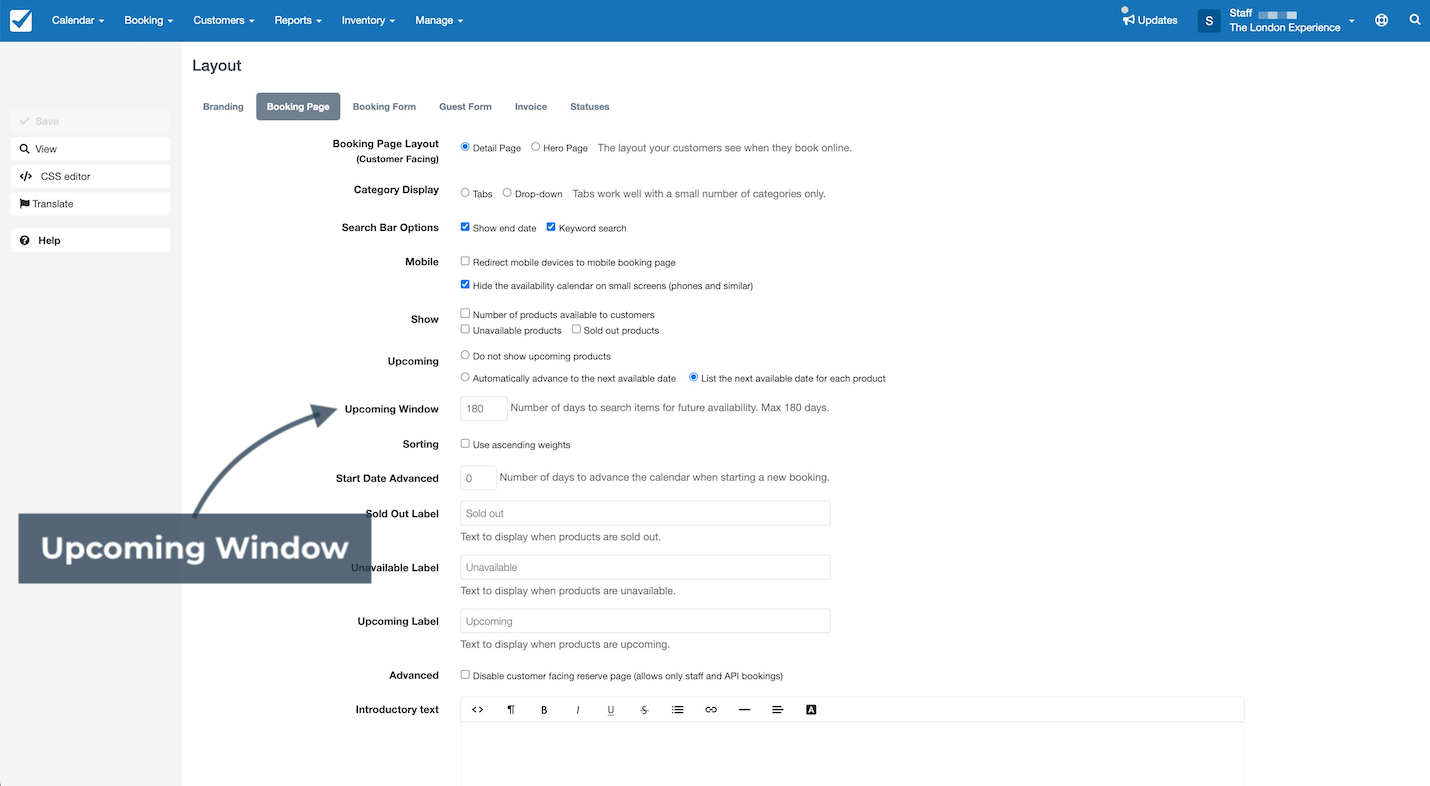 This option displays when List the next available date for each item/product is enabled.
With this setting, you can determine how far in the future your calendar looks to show the next available date.
By default, the upcoming window is set to the recommended 30 days.


This window can be set to a maximum of 180 days.

Configuring the window above the recommended value of 30 days may impact page performance due to the system resources needed to fulfill the request.
---
<  Managing inventory display settings for booking page layouts     |     Managing sort order settings for booking page layouts >
---