---
If you wish to change the order in which your fields are presented to the customer, simply hover your mouse over the field you wish to move, hold down your left mouse button, drag the field into its new position, and release!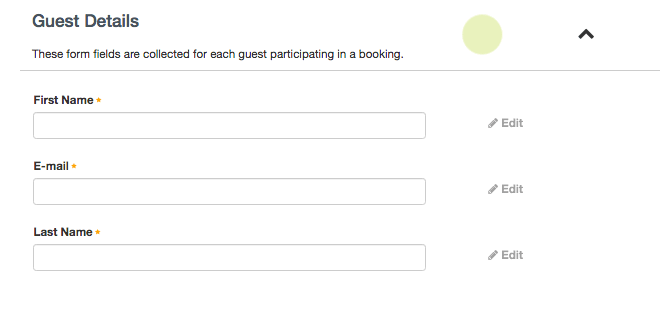 ---
If you no longer wish to use a field on your guest form, you have the option to archive it. In doing so, you will remove the field from the booking form, reports, and invoices. Using our earlier example, let's now archive the field we made based on a guest's smoking preference.

You'll notice an Archive button to the right of any fields you created yourself. System fields, such as name and email address cannot be archived and so the button does not appear next to them.
Click on the button to archive the field and remove it from your guest form.
Restoring an Archived Field
In the Archived Fields section of the Guest Form edit page, you will see an arrow icon over on the right side. Click on this to slide out below a list of your archived fields. As you can see in the screenshot beneath, our smoking preference field is now living here.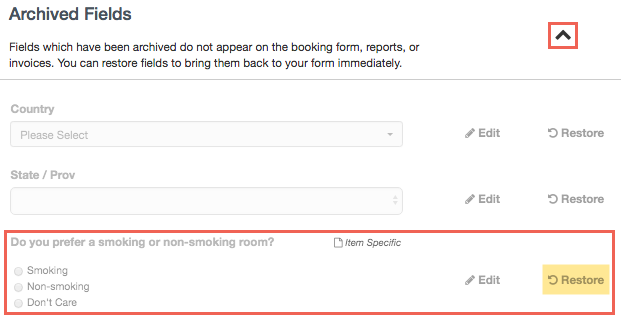 Clicking the Restore button to the right of the field will immediately return the field back to your guest form.
Checkfront Tip:

Archiving a field does not delete it or any of the data collected via that field from the system. Archiving simply removes the field from the booking form, keeping your data intact.
---
< Guest Form: Advanced Tab     |     Guest Form: Booking Flow >
---