---
Prerequisites:
The Guest Form add-on is available to those using items (Inventory > Items), a feature of our classic version of Checkfront.
Interested in using the Guest Form add-on with products (Inventory > Products)? Your account must be a member of our

Early Access Program. Please reach out to

Checkfront Technical Support

to learn more.
---
On occasion, the primary booker may not have access to the information requested by your guest form for all guests in the booking.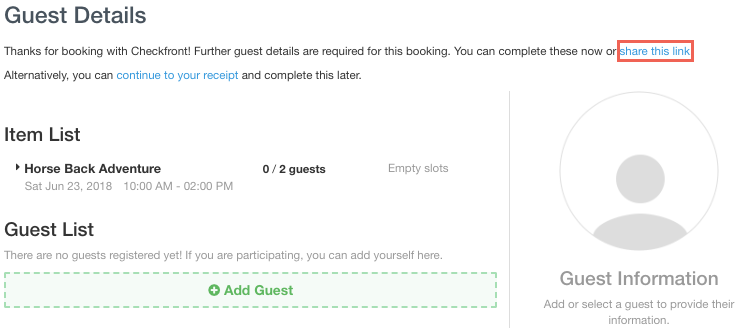 In addition to the individual invite links we looked at earlier, the primary booker can obtain a share this link from the top of the guest details screen and forward this to the other participants. This is a public link and can be accessed by anyone who has it.

After clicking the link, the customer (primary booker) sees a small pop-up bubble containing a private URL for sharing.
Clicking the Copy button copies the URL to the customer's clipboard which they can then share with the other guests on the booking.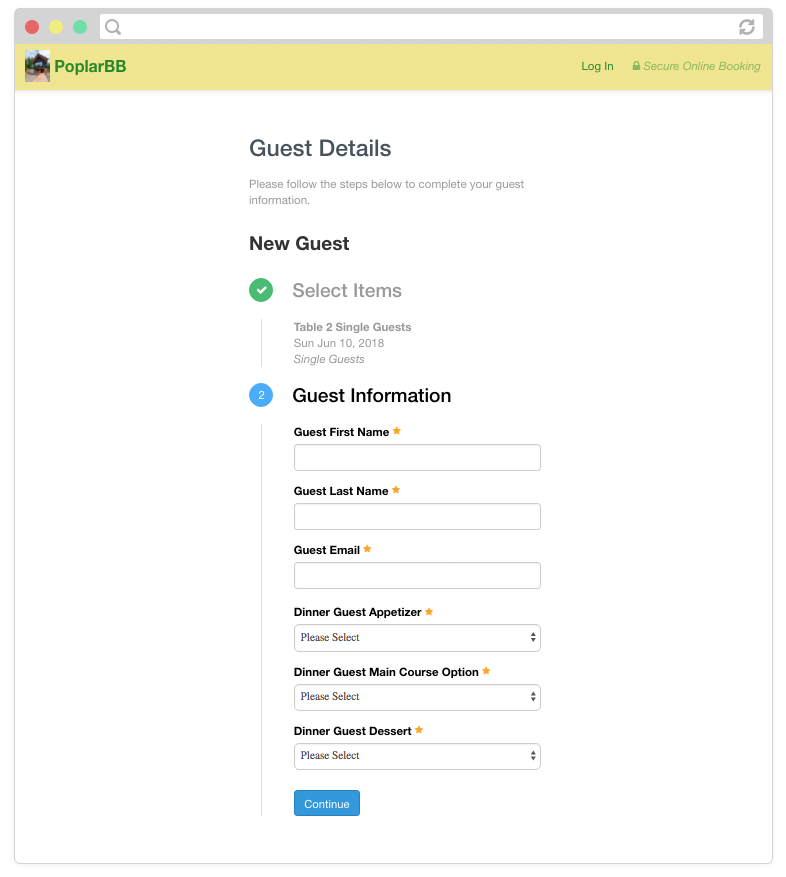 When a guest clicks on the link in their email they are presented with a private web page where they can fill out and submit their guest information.
---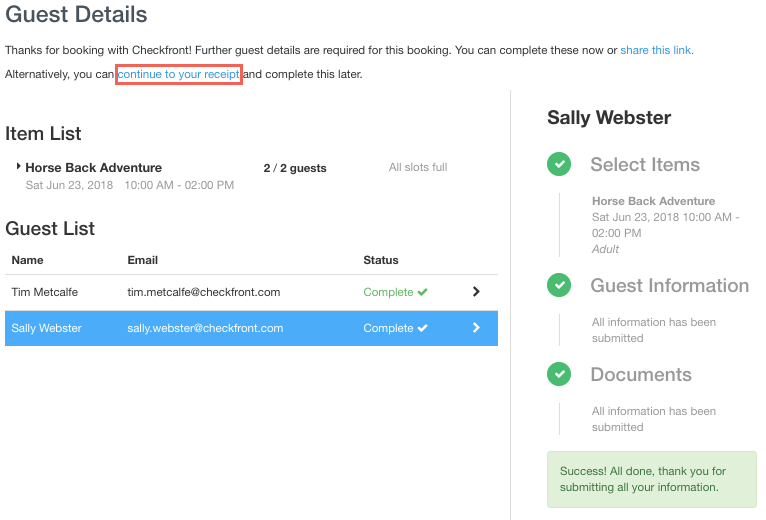 When finished with the share link, or if they simply don't wish to use it as described above, the customer can click on the continue to your receipt link at the top of the page to complete the booking process.
And that's it for the customer booking. At this point, customers do not have the ability to view or edit the information on the guest form.
---
< Guest Form: Adding a Guest | Guest Form: Reviewing Guest Entries >
---