---
Learn how to archive fields in the Booking Form & Field Editor, including restoring archived fields.
New to the Booking Form? Read the first article in this series for an introduction to the Booking Form.
---
What plan do I need to use this feature?
✓ Soho | ✓ Pro | ✓ Plus | ✓ Enterprise | ✓ Flex |


Where can I find this feature using the top menu?
Manage > Layout > Booking Form


What more do I need to use this feature?
Admin permissions to manage your account.


Which Checkfront version supports this feature - classic, new or both?
The Booking Form feature is available to both those using items (Inventory > Items), a key feature of our classic version of

Checkfront, and those using products (Inventory > Products), a key feature of our newest version

of

Checkfront.

New to Checkfront - Products ✨

Products (Inventory > Products) is the successor feature to items (Inventory > Items) and is available in our newest version of Checkfront.

Not yet on our newest version and interested in upgrading? Please get in touch with our Technical Support team for more information.

Discover more product-related help articles here: Products (New).
---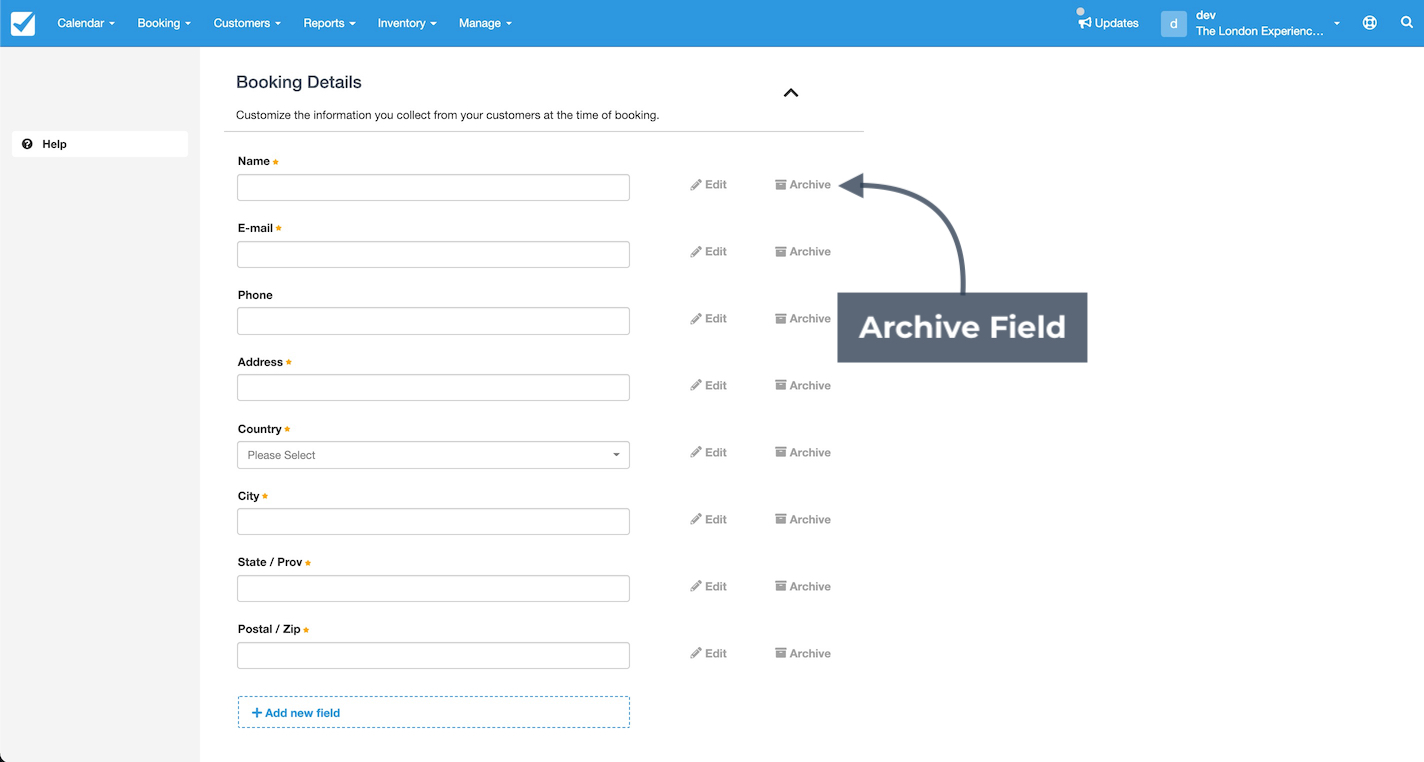 If you no longer wish to use a field on your booking form, you can archive it by clicking on the Archive link to the right of the field.
With field archiving, you can safely remove a field from future bookings while preserving the state of existing bookings.
Restoring Archived Fields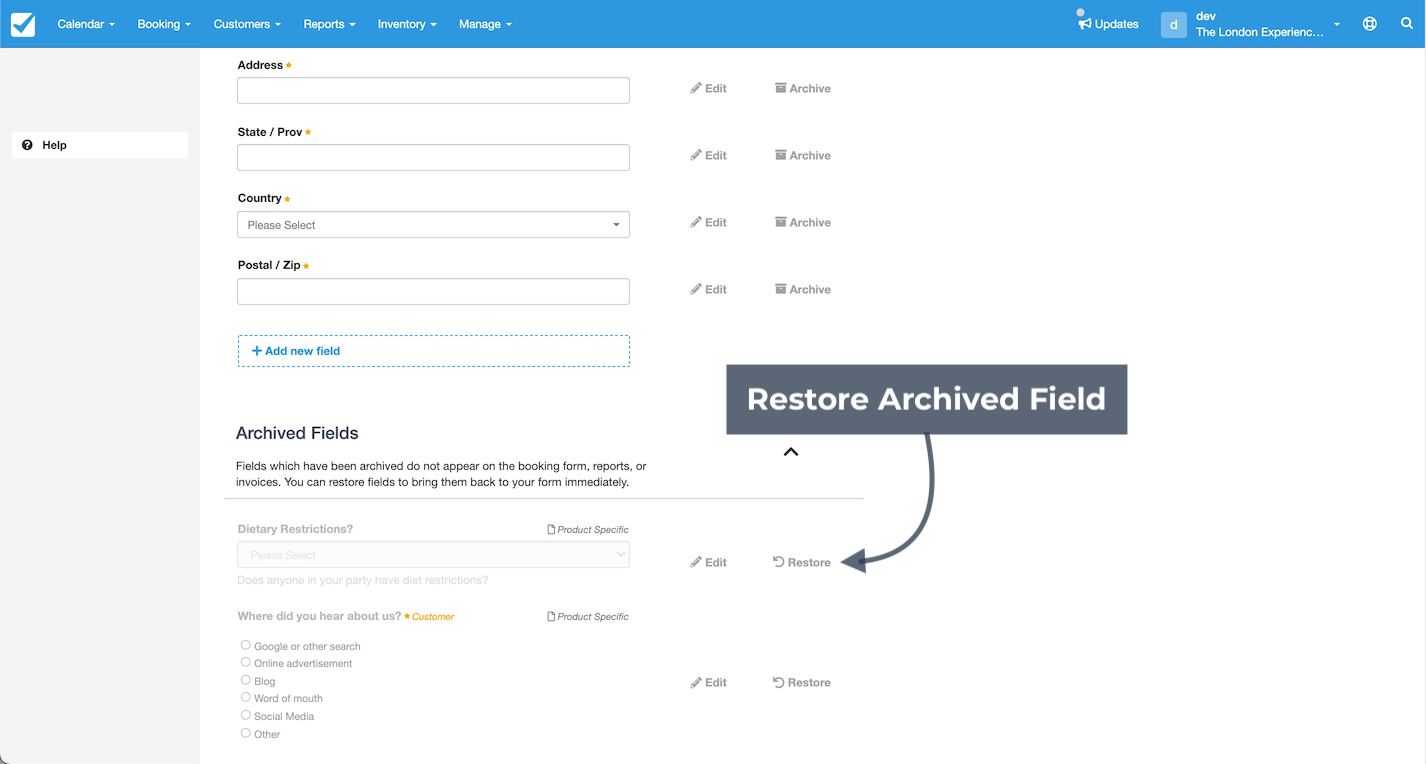 Below your booking form fields, you see a section labelled Archived Fields. Click on the downward arrow next to this label to expand the section and reveal any fields you have previously archived.
You can edit your archived field before restoring it to a live state by clicking the Edit link.
To restore the field to your booking form, click the Restore link. Doing so returns the field to your live form and is instantly visible to Customers.
Click the arrow again to close this section and hide your archived fields from view.
---
< Working with system booking form fields | Resetting fields in the booking form & field editor >
---