---
Plan Availability: ✓ Soho | ✓ Pro | ✓ Plus | ✓ Enterprise | ✓ Flex |
Locate: Manage > Layout > Booking Form
Prerequisites:
Admin permissions to manage your account.
The Booking Form is available to those using items (Inventory > Items), a feature of our classic version of Checkfront.
Interested in using the Booking Form with products (Inventory > Products)? Your account must be a member of our

Early Access Program.
In this article, we describe how to archive fields in the Booking Form & Field Editor.
New to the Booking Form & Field Editor? Be sure to read the first article in this series for an introduction!
---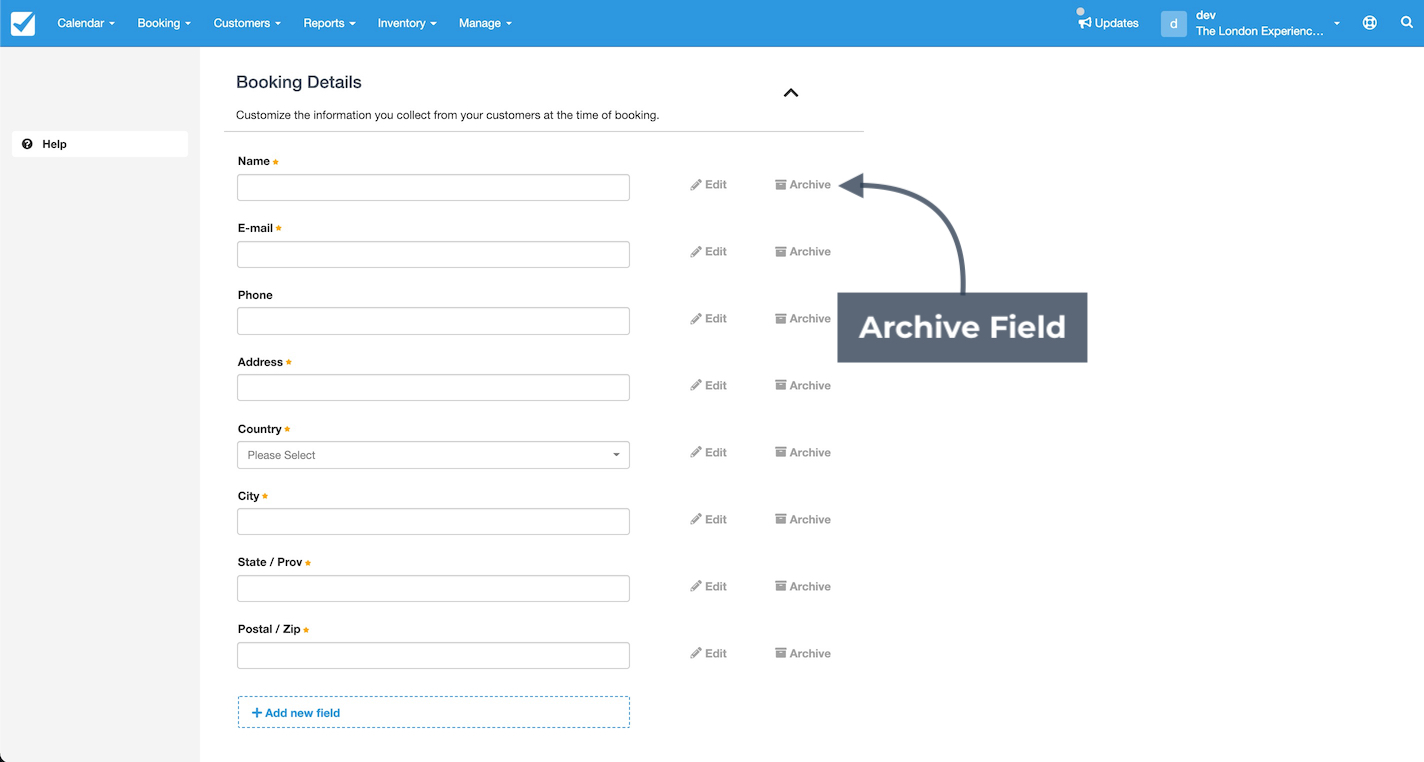 If you no longer wish to use a field on your booking form, then you can choose to archive it by clicking on the Archive link to the right of the field.
With field archiving, you can safely remove a field from future bookings while preserving the state of existing bookings.
Restoring Archived Fields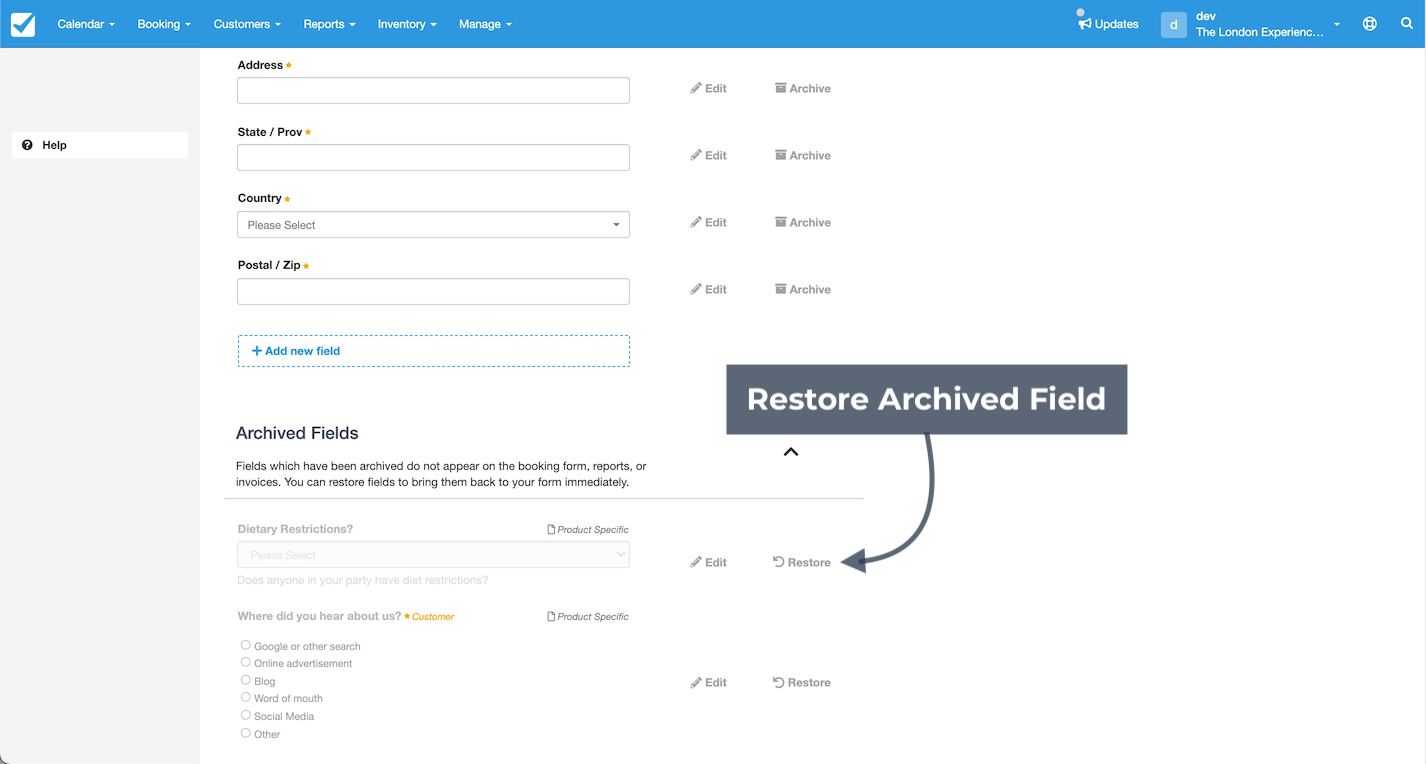 Below your booking form fields, you see a section labeled Archived Fields. Click on the downwards arrow next to this label to expand the section and reveal any fields you have previously archived.
You can edit your archived field before restoring it to a live state by clicking the Edit link.
To restore the field to your booking form, click the Restore link as pointed to above. Doing so immediately returns the field to your live form and be instantly visible to Customers.
Click the arrow again to close this section and hide your archived fields from view.
---
< Booking Form & Field Editor: System Fields | Booking Form & Field Editor: Resetting Fields >
---