---
Plan Availability: ✓ Soho | ✓ Pro | ✓ Plus | ✓ Enterprise | ✓ Flex |
Locate: Manage > Layout > Booking Page
Prerequisites:
Admin permissions to configure Booking Page options.
Booking Page configured with the Hero Booking Page layout.
The Booking Page is available to those using items (Inventory > Items), a feature of our classic version of Checkfront.
Interested in using the Booking Page with products (Inventory > Products)? Your account must be a member of our

Early Access Program.
Early Access Program

The new product feature mentioned in this article is currently part of our Early Access Program, which means it is available to select Customers to try out and provide us with feedback.

To learn more about becoming part of our Early Access Program check out our related blog post or contact our Technical Support team.

Find our complete set of help articles related to the Early Access Program here: Early Access Program.
New to the Booking Page Layout? Please read the first article in this series: Booking Page: Layout.
---
Show Description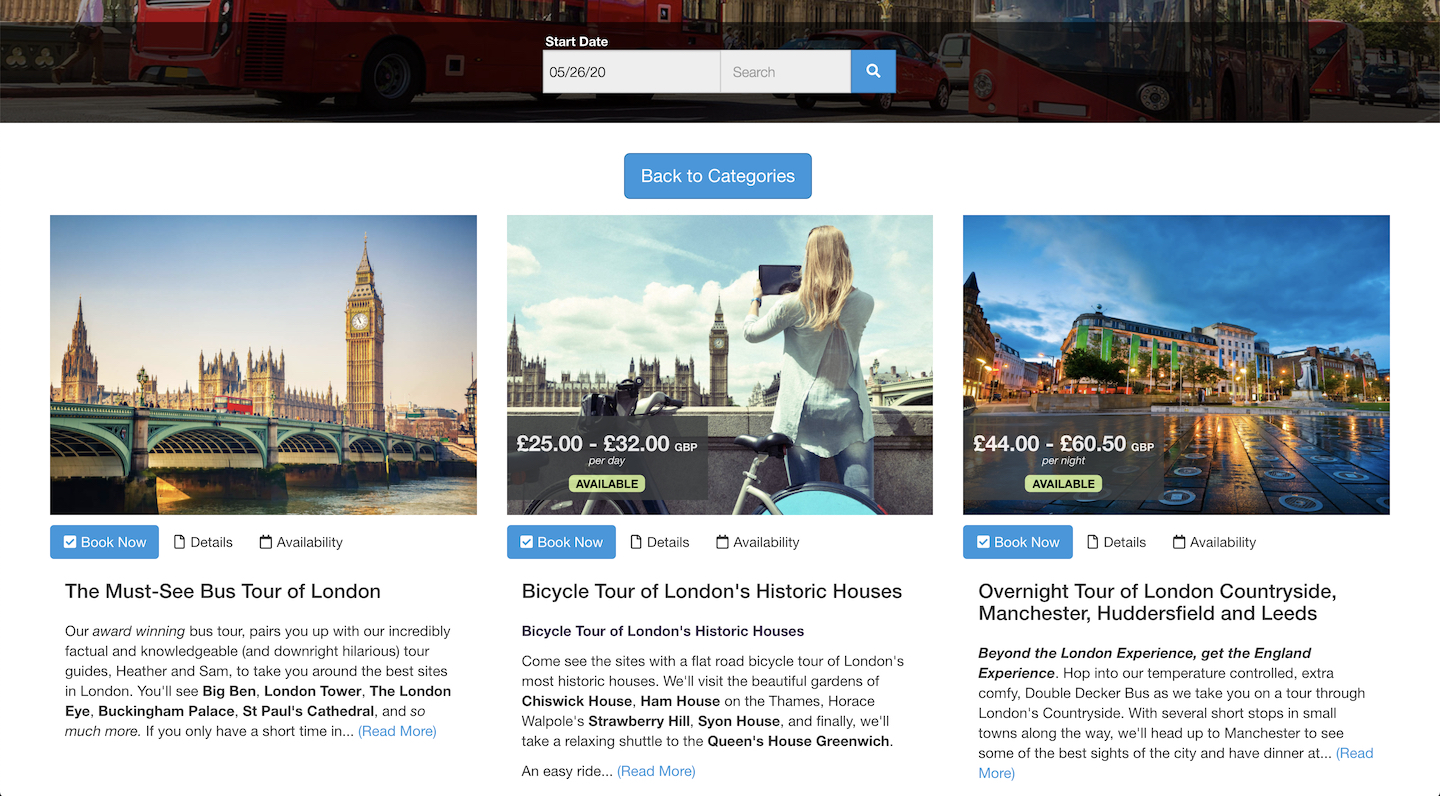 Enabling
Show Description
displays the item or product description underneath its image in the booking portal.
---
Show Overlay Menu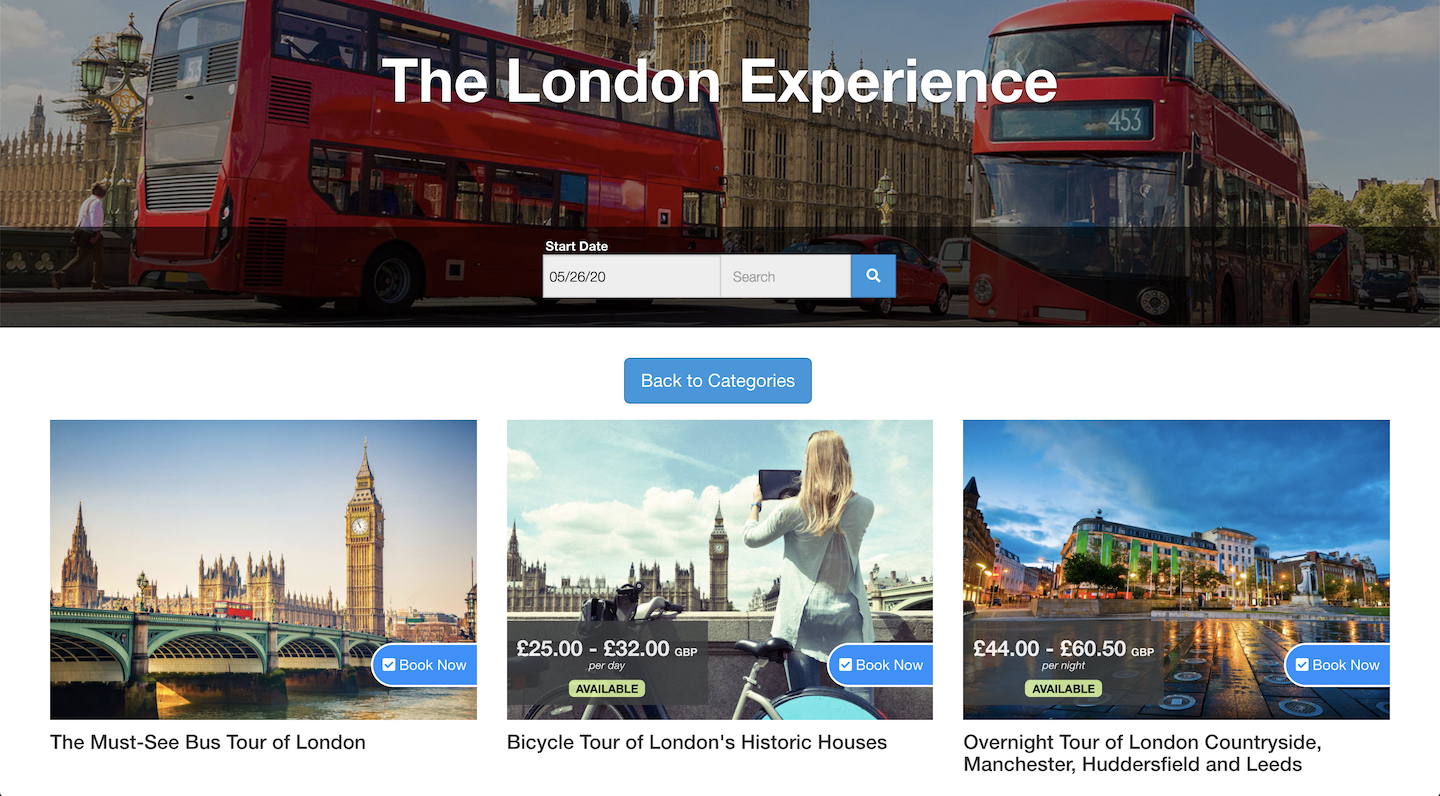 Selecting Overlay Menu replaces the booking options underneath the item or product image with an overlaid Book Now button to access the same information.
---
< Booking Page: Category Display | Booking Page: Search Bar Options >
---