---
Plan Availability: ✓ Soho | ✓ Pro | ✓ Plus | ✓ Enterprise | ✓ Flex |
Locate: Manage > Layout > Booking Page
Prerequisites:
Admin permissions to configure Booking Page options.
The Booking Page feature is available to both those using items (Inventory > Items), a key feature of our classic version of

Checkfront, and those using products (Inventory > Products), a key feature of our newest version

of

Checkfront.
New to Checkfront - Products ✨

Products (Inventory > Products) is the successor feature to (Inventory > Items) and is available in our newest version of Checkfront.

Not yet on our newest version and interested in upgrading? Please contact our Technical Support team for more information.

Discover more product-related help articles here: Products (New).
New to the Booking Page settings? Please read the first article in this series: Booking Page: Layout.
---

Category Display determines how the categories you have created for your items or products are displayed to your Customers in the booking portal. You have 3 choices - Tabs, Drop-down, or Grid (Hero Page layout only).
| | |
| --- | --- |
| Detail Booking Page | Hero Booking Page |
| | |
Choosing Tabs displays your categories in a tabular format across the top of your item or product list. This is a good solution for up to 5 or 6 categories, any more than that and they start to appear in an additional row underneath.
| | |
| --- | --- |
| Detail Booking Page | Hero Booking Page |
| | |
The Drop-down option, is an alternative to Tabs and best for businesses that have more than 5 or 6 categories. Categories are displayed in a select box with drop-down menu just above the date. You can display as many categories as needed.

Grid is the third layout option. It is available only for the Hero Page.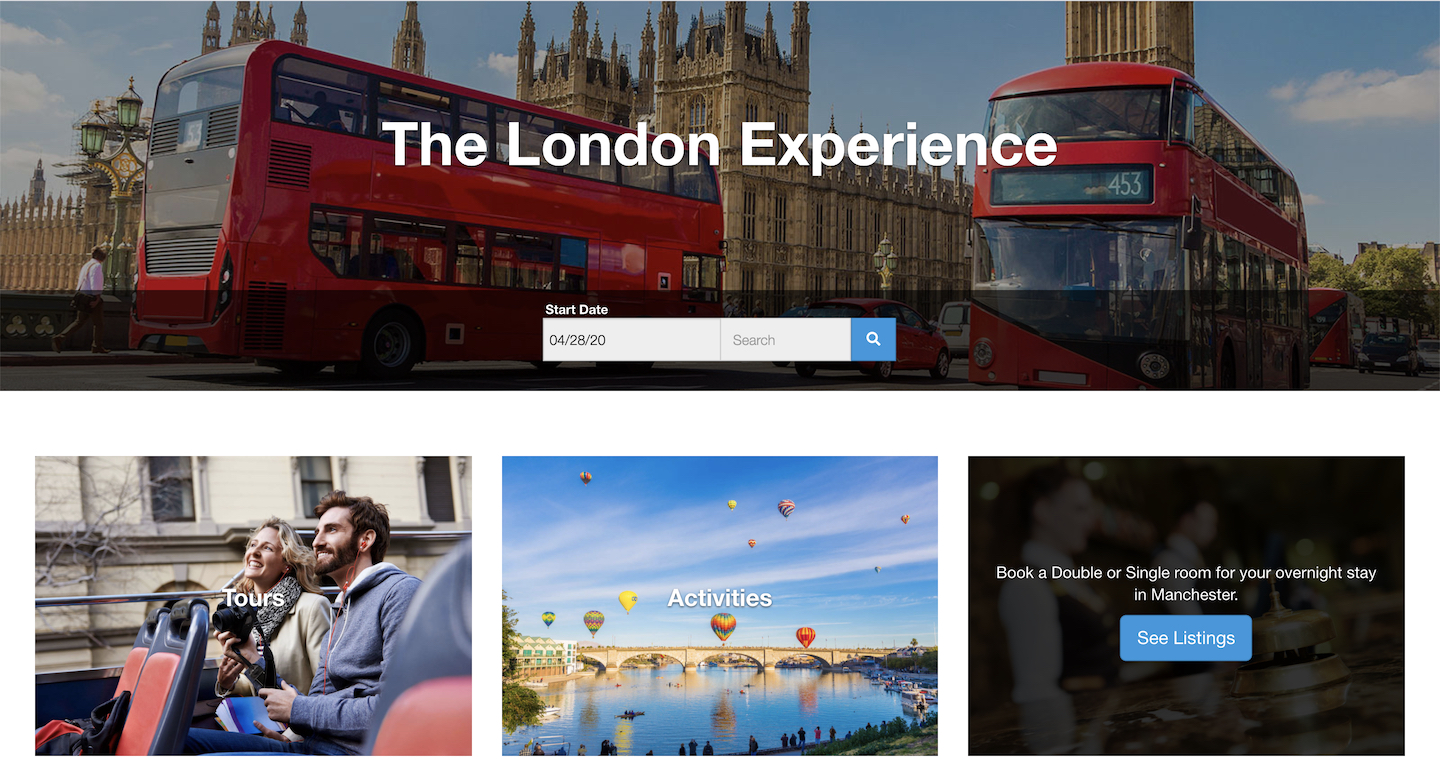 Rather than displaying the category tabs as a menu, a beautiful Grid is displayed, showcasing your different categories in a visually stunning way.
You can upload a unique image for each category or change the order of your categories by visiting Item Categories: Creating a New Item Category for items and Inventory - Product Categories: Creating a New Product Category for products.

Choose which category is automatically shown to your Customers when they first arrive at your Detail booking page.
Selecting Show All lists all your items and products together on one page. You can then search by an individual category, but the initial view the Customer sees is all items and products.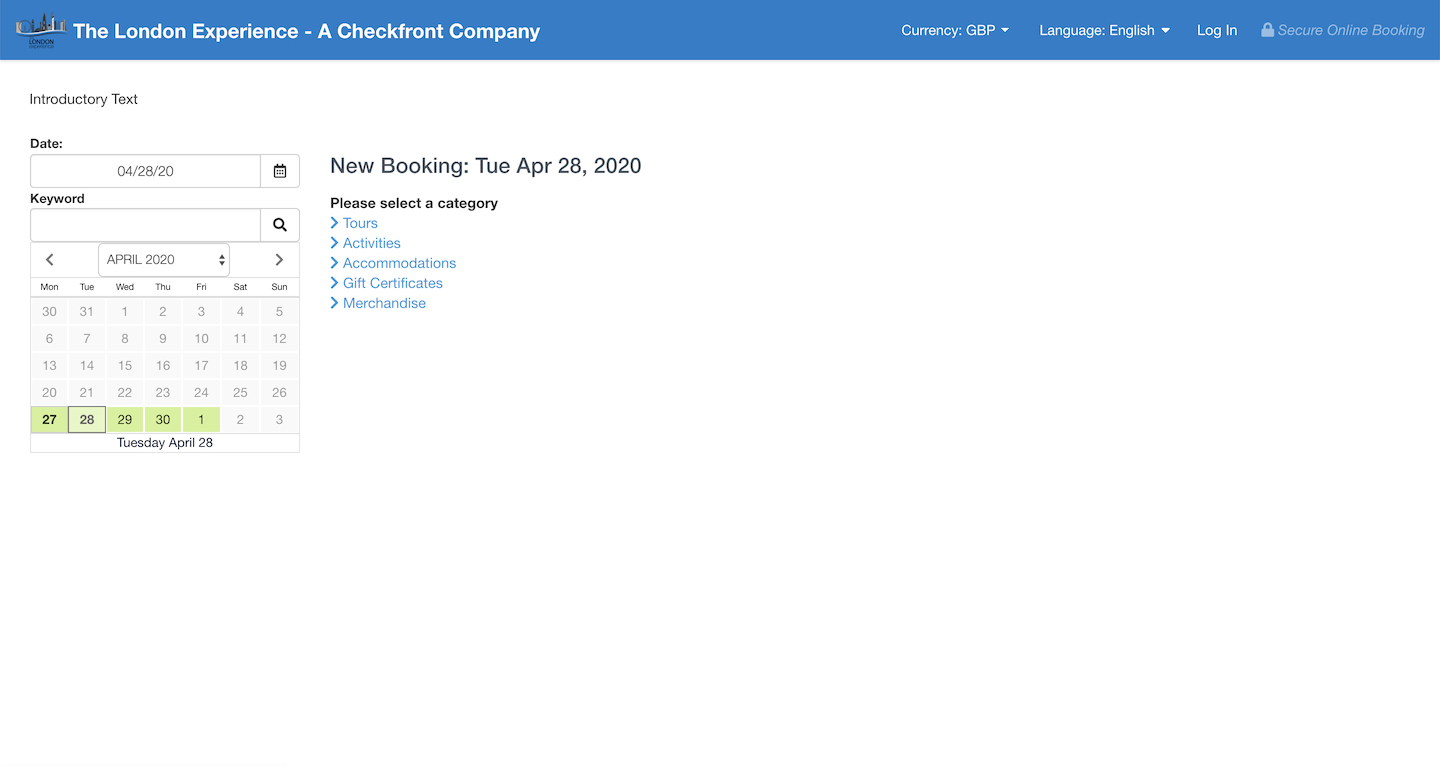 Selecting Show Category Index provides the Customer with a list of the available categories when they arrive at your booking portal. They can click on one of these categories to see the items and products within.
Alternatively, you can set your default category view as one of the individual categories in your account. Simply select this from the list and it is shown to your Customers when they initially arrive at the booking page. This is great for providing your Customers with a quick view of the options available to them in a specific category.
Only categories that are not hidden or archived, and have visible items within them, appear on the Booking Page.

Depending on your layout settings, a category may not appear at all if no inventory is available or is sold out for the selected date(s).
---
< Booking Page: Hero Page Settings | Booking Page: Grid Layout >
---