---
Plan Availability: ✓ Soho | ✓ Pro | ✓ Plus | ✓ Enterprise | ✓ Flex |
Locate: Manage > Layout > Booking Page
Prerequisites:
Admin permissions to manage Booking Page settings.
The Booking Page feature is available to both those using items (Inventory > Items), a key feature of our classic version of

Checkfront, and those using products (Inventory > Products), a key feature of our newest version

of

Checkfront.
New to Checkfront - Products ✨

Products (Inventory > Products) is the successor feature to (Inventory > Items) and is available in our newest version of Checkfront.

Not yet on our newest version and interested in upgrading? Please contact our Technical Support team for more information.

Discover more product-related help articles here: Products (New).
New to the Booking Page settings? Please read the first article in this series: Booking Page: Layout.
In this article, we look at how to display items or products in ascending (or descending) order within categories on your Booking Page using the sorting setting.
| | |
| --- | --- |
| | The following instructions use the Hero Page layout as an example, but the Sort by setting works for determining ordering within the Detail Page as well. |
---

With this setting, you can determine whether your items or products display in ascending (or descending) order within the categories on your Booking Page.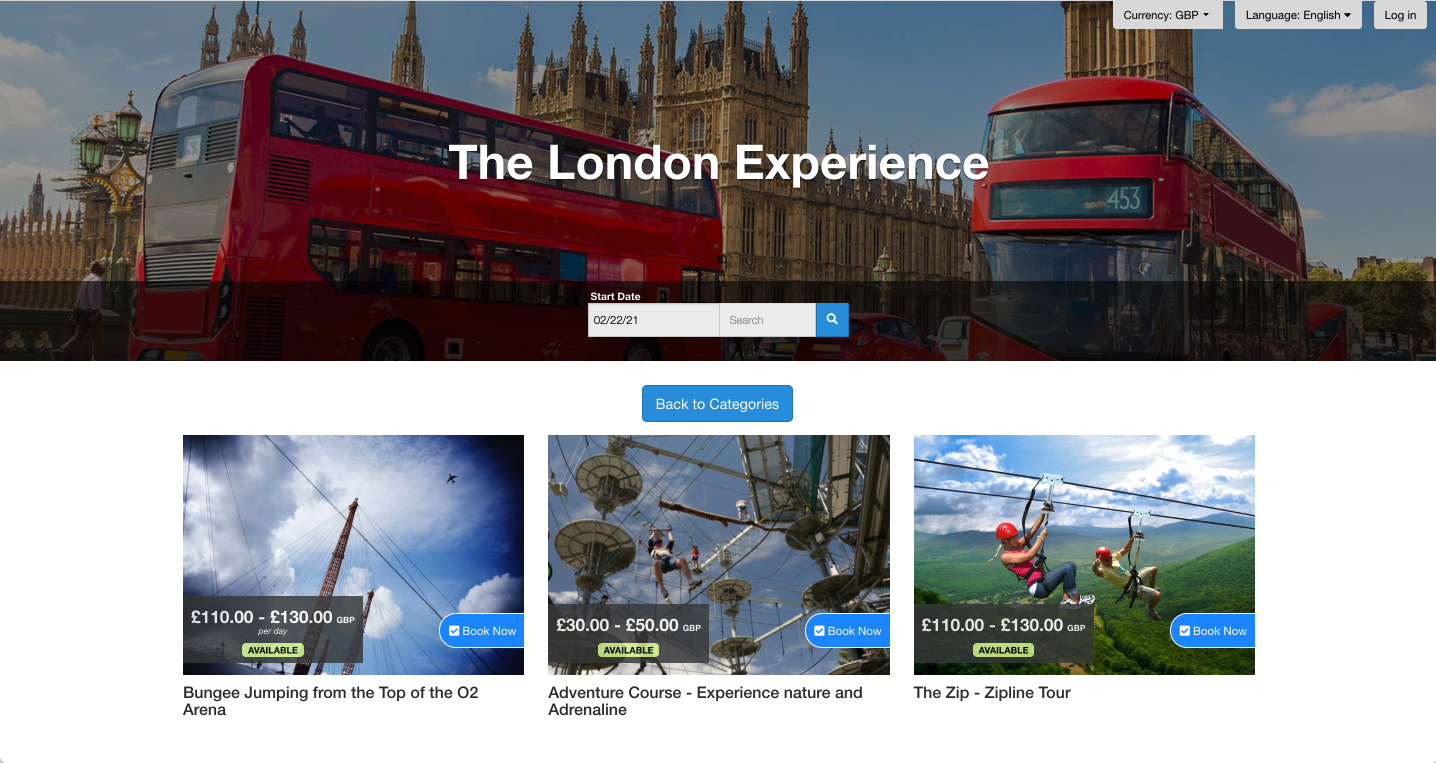 By default, the Sorting setting is not selected. Items and products display in descending order (highest to lowest) based on the numerical values assigned to the items or products within their corresponding builder settings. The higher the sort order of an item or product, the higher the offerings are listed within their categories on the Booking Page. See the following example.
| | |
| --- | --- |
| Sort Order | Item/Product |
| 3 | Bungee Jumping from the Top of the O2 |
| 2 | Adventure Course - Experience nature and Adrenaline |
| 1 | The Zip - Zipline Tour |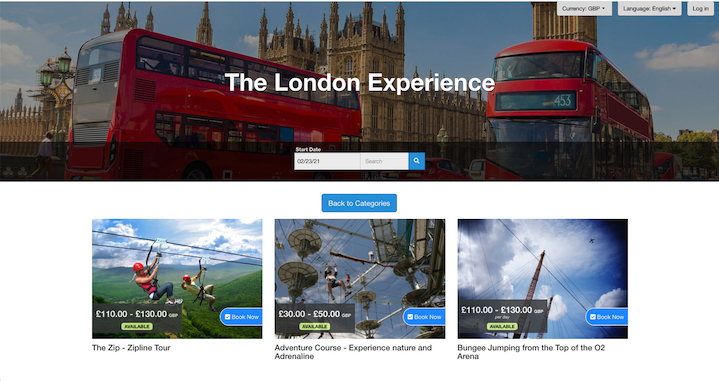 You can reverse the results by selecting the option Use ascending weights so that Sorting switches to ascending order (lowest to highest). The lower the sort order the higher the offering is listed.
| | |
| --- | --- |
| Sort Order | Item/Product |
| 1 | The Zip - Zipline Tour |
| 2 | Adventure Course - Experience nature and Adrenaline |
| 3 | Bungee Jumping from the Top of the O2 |
The numerical sort order value is configured for items within the Item Builder (Inventory > Items).

The numerical sort order value is configured for products within the Product Builder (Inventory > Products).

Learn more about configuring the weight (display order) of categories for both items and products here:
---
< Booking Page: Upcoming | Booking Page: Start Date Advanced >
---